Developer Viaggio Resorts soon debuts Palazzo Ricci in Abruzzo, Italy. Built in 1799, the palace is in restoration mode ahead of its 2023 debut. The project is being offered as a private residence club, fractional or co-ownership model.
The main palace features 14 separate residences across its five floors, ranging in size from 630 square feet to 2,000 square feet. These include one-, two- and three-bedroom residences, as well as penthouse and cottage residences. The palace's ground-floor common area features a roman bath, lounge, pool table, big-screen television and library.
The grounds boast 10,000 square feet of private gardens complete with secluded sitting areas, a swimming pool, fitness center, outdoor dining areas, built-in barbecues and fire pits, covered walkways and terraces. Palazzo Ricci's hospitality staff assist with transportation, valet parking, luggage assistance, daily housekeeping, pre-arrival grocery delivery, personal storage and other concierge offerings.
Each owner enjoys a minimum of 5.5 weeks of vacation at Palazzo Ricci each year, with no cap on use. Owners also have access to a partnership with Elite Alliance Exchange Group, a global network of 135 private residence clubs providing exchange privileges with owners at other properties. If owners don't want to use all reserved weeks of their residence, they may exchange the time for use at other Elite Alliance locations. Pricing starts at $100,000.
Ahead of the debut, Viaggio Resort hosts experience tours for interested guests varying from Palazzo Ricci tours to excursions in the Abruzzo region.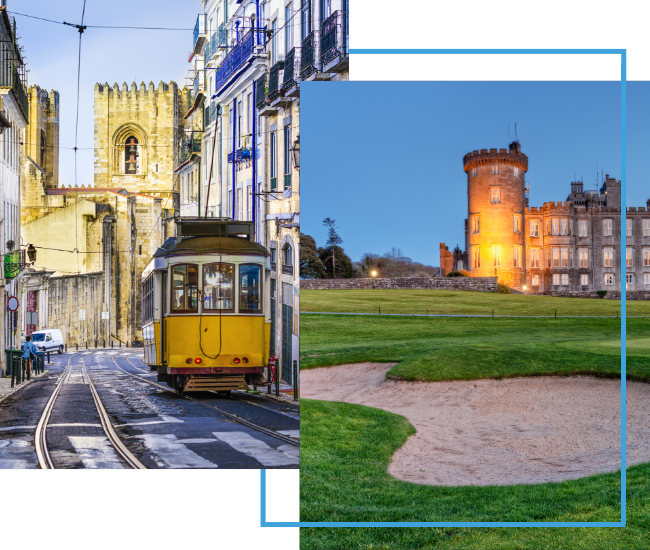 FX Excursions
FX Excursions offers the chance for once-in-a-lifetime experiences in destinations around the world.
Explore Excursions
Corsica with steep, gray cliffs overlooking the Mediterranean and sandy beaches attracting summer visitors, is a French-governed island sometimes confused with Sardinia and Sicily, Italian islands to the south. Fortunately, all three islands share the same love for good wine, food and sun-splashed beaches.
Sponsored Content
The Islands of Tahiti offer a range of captivating activities for travelers with diverse interests, from hiking to breathtaking waterfalls, riding horses on secluded beaches; swimming with sharks; or immersing in Polynesian culture through traditional dance, music and art. For watersports enthusiasts, the crystal-clear lagoons offer exhilarating experiences like surfing, kiteboarding and paddleboarding. And if you're looking to relax, the pristine beaches, overwater bungalows and tropical sun offer the perfect setting. With 118 islands and atolls to explore, island hopping is an excellent way to experience the full diversity of The Islands of Tahiti. With its blend of adventure, culture and relaxation, The Islands of Tahiti offer a truly unique travel experience.
As a peripatetic traveler, I am always trying to balance the pleasures of dining well with a life-long challenge to control my weight. It's not always easy, because I consider tasting typical, authentic regional dishes among the highlights of most journeys, and those foods are rarely known for "healthful" rankings! So, I started staying at spas way back in the 1980s — before they were ubiquitous — because meals were assured to be pure, clean and wholesome.