Under the strain of mass tourism, the famous island of Koh Phi Phi Leh and its surrounding Maya Bay were forced to close temporarily.
The destination, made famous by Leonardo DiCaprio's movie The Beach in 1999, was once a pristine, untouched beauty. Today, an average 200 boats and 4,000 beachgoers flow in and out of Maya Bay daily.
The delicate ecosystem, coral reefs and sea life took a major hit from all of the tourist activity. In order to help the area recover, the beach will face a temporary closure this summer.
Koh Phi Phi Leh is not the first or last beautiful destination to feel the sting of overtourism and pollution in Asia. In Boracay, a resort shut down for six months, starting this month, after Philippine President Rodgrigo Duterte called it a "cesspool" due to the sewage it dumped directly into the sea. The nearby island of Calaguas agreed to clean up its own operations in response to Boracay's issues.
Tour operators estimated more than 36,000 jobs would be threatened by the temporary shutdown while the sewage system is reconstructed. South Korean airline Air Seoul suspends flights to Boracay starting at the end of April. While the closure will only last three months, more permanent measures will be implemented in the future to maintain a healthy balance for the destination.
The small, once quiet, island of Palawan has implemented daily visitor caps in central areas of El Nido after a surge of tourism in 2016, following being named the world's most beautiful island by Condé Nast Traveler. Halong Bay in Vietnam faces similar overcrowding issues, resulting in tourist deaths due to boat tour operator negligence.
As these destinations face the brunt of overtourism, it is clear there can be too much of a good thing, especially when considering the most beautiful destinations in the world. These ancient and beautiful wonders are to be protected and conserved.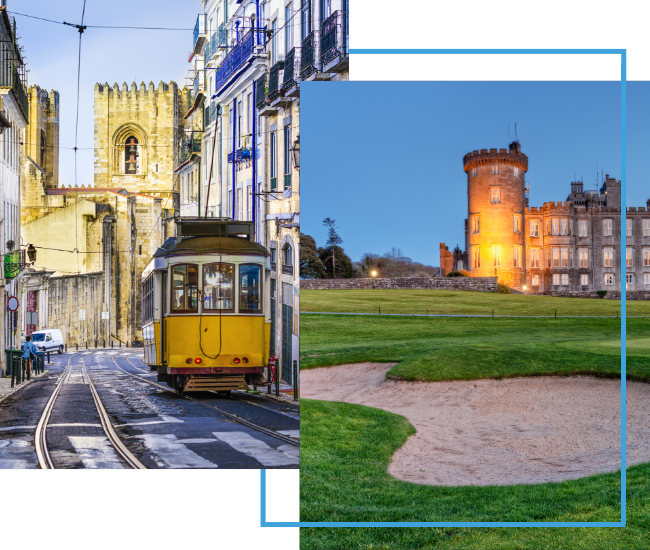 FX Excursions
FX Excursions offers the chance for once-in-a-lifetime experiences in destinations around the world.
Explore Excursions
If fabulous food and beverages are a must-have for any weekend getaway, then look no further than the City of Brotherly Love. Whether your palate has a penchant for vibrant Latin American fare or cozy French cuisine, whether you're an oenophile looking to swirl, sniff and sip your way around the globe or you'd rather sample farm-to-glass cocktails, Philly's got it all this fall. (With the exception of Bolo, which is a short taxi or Uber ride away and definitely worth the trip, the rest of these spots are all within walking distance of each other.)
Sponsored Content
Many small- and medium-sized businesses face time and budget constraints when organizing corporate hotel travel for employees. To address this problem, IHG® Business Edge emerged as a cost-free business travel solution for small- to medium-sized enterprises, offering travel managers exclusive access to enticing perks, handpicked educational resources and comprehensive company travel metrics. IHG Business Edge connects our loyal customers to our portfolio of 5,800 hotels and resorts across 18 brands in more than 100 countries.
From Santoríni to Dubai to New York, some hotels just have that "it" factor that draws visitors far and wide. For some hotels it's their proximity to popular landmarks and attractions, for others it's their amenities. But these hotels have something few can claim: a true room with a view.