In partnership with Nobu Hospitality, SODIC, Egypt's leading real estate developer, recently announced plans on the expansion of the Nobu brand in Egypt. This expansion entails the development of luxury hotels, branded residences and the acclaimed Nobu restaurant.
Nobu's entrance into Egypt will serve as the foundation of two of SODIC's developments – a coastal development on the North Coast and Cairo in the New Zayed area. The result will see two multimillion-dollar, 5-star hotels; Nobu-branded residences with an array of facilities for residents and guests; and a Nobu restaurant.
Nobu Hotel and Residences in the North Coast will span 440 acres with views over the Mediterranean. The property will operate seasonally from May to October. Nobu Hotel and Residences Cairo will feature single-family residences and exclusive apartments. Guests of the property will enjoy proximity to the Great Pyramids, the Great Sphinx and Grand Egyptian Museum opening later this year.
"We are extremely excited about our partnership with SODIC and the launch of these two exceptional projects," said Trevor Horwell, CEO, Nobu Hospitality. "Egypt holds a rich history and a vibrant culture, making it an ideal canvas for us to create remarkable spaces that epitomize the essence of Nobu's luxury and innovation. These developments will not only redefine luxury living but also offer a distinct blend of hospitality and lifestyle experiences for our guests and residents."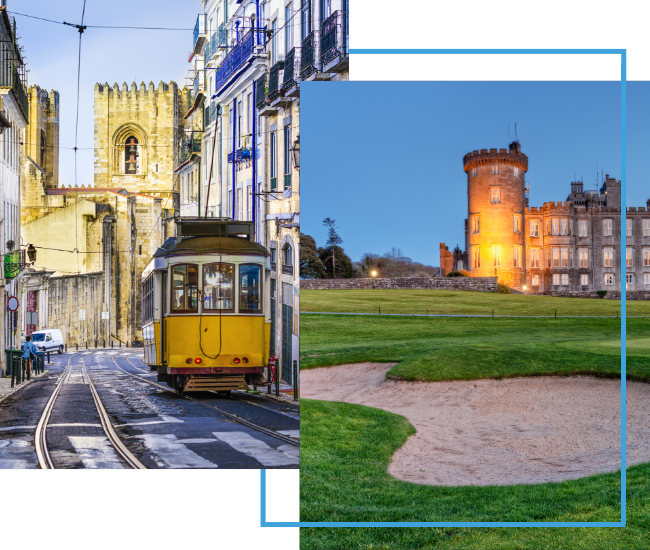 FX Excursions
FX Excursions offers the chance for once-in-a-lifetime experiences in destinations around the world.
Explore Excursions
More than 22 million visitors pour into Bangkok each year, adding to the roughly 11 million residents of the Thai capital famous for its bustling streets. Packed with food carts, markets and cultural spectacles, life in Bangkok is unusually defined by its vibrant street scene, both day and night. That means you don't necessarily need a solid plan when heading out on any given evening.
Sponsored Content
Embracing a life well lived often means embracing a life well-traveled. Every journey becomes a canvas for experiences that shape our lives and at the heart of every adventure lies the indispensable companion: quality luggage.
As first-time restaurateurs, but with plenty of hospitality-related experience, Ria and Kevol (Kev) Graham were not entirely comfortable opening their first restaurant in the Brooklyn neighborhood of Williamsburg, where several upscale restaurants and 5-star hotel dining is just a block away. And to make matters worse, they opened in July 2020, when New York City was in the middle of the COVID-19 pandemic.