Mövenpick Hotels and Resorts launches its new global campaign, Hotels to Indulge, designed to blend the guest experience with the power of food, create connections through culture and encourage guests to consciously indulge. This campaign features chocolate-inspired creative and playful imagery, as well as gastronomy-themed guest experiences curated to feed and enrich the soul.
"Hotels to Indulge will inspire travelers to visit, stay, and enjoy Mövenpick along their journeys, where indulgence is deftly woven into every element of the guest experience," said Alexander Schellenberger, chief brand officer, Accor. "The campaign feeds off the brand's philosophy of indulgence done right, which includes everything from the daily Chocolate Hour ritual at Mövenpick hotels to the brand's planet-loving initiatives that nourish our world. It's a wholehearted invitation to experience a hotel stay that satisfies the appetite – for love, connection, exploration, and life."
Inspired and crafted using recent consumer research, the new campaign responds to the rresults, which found consumers increasingly search for unique experiences and consciously look how to balance the unapologetic satisfaction of enjoying beverages and food. This type of indulgence lies at the heart of the brand's new campaign.
Mövenpick's philosophy of "indulgence done right" originates from the brand's founder Ueli Prager and his vision. Prager once stated, "We don't do anything that's really extraordinary. We are successful because we simply do ordinary things in an extraordinary way." In this sense, Mövenpick will soon serve as the destination bringing people together, enabling connections and creating culinary moments travelers and locals aspire to experience.
"Mövenpick does premium hotels but also delicious chocolate, ice cream, coffee and wine. Conceptually, the campaign is whimsical and fairy-tale like, representing places where you take a piece off the wall and it is made of something sweet. Going back to the very roots of the brand, we found a lot of humor, hedonism, culinary moments and bon vivants. The hotels really do have indulgence at their core, an indulgence done right, like the Swiss expertly know how to do. Take the chocolate and cream staircase of Dubai, the honey drop from Marrakesh or the raspberry macaroon from Zürich. Those are clear invitations to a yummy tucked up stay," said Jean-Guilhem Lamberti, CCO, Accor.
Kicking off the campaign, the brand partnered with legendary pâtissier Eric Lanlard for exclusive culinary moments in select markets, beginning with the Middle East. Mövenpick invites influencers and content creators this fall to participate in the Weekend of Indulgence with Eric Lanlard at Mövenpick Resort Al Marjan Island. This event marks the first in a series of events at Mövenpick properties worldwide.
Future events and features within the campaign include experiences like chocolate master classes, custom amenities, chocolate-inspired social hours and delectable dinners. Mövenpick's exclusive Chocolate Hour, a concept designed by Lanlard, will be offered across 15 hotels and resorts in the Middle East, Africa and Turkey.
"Mövenpick, deeply understands the pleasure that a touch of culinary artistry can bring," said Lanlard. "It is a joy to work with Mövenpick and help create those magical, unexpected moments that happen when a guest participates in a culinary creation they've never experienced before, or a taste that will forever connect them to a special place and time. It is undeniable that food experiences while traveling create powerful memories."
The new campaign aims to elevate brand awareness, strengthen Mövenpick's premium positioning, enhance relevancy with core and younger audiences, and deepen engagement through authentic experiences. The campaign launches this month.
Do you think more brands should create campaigns like this? What part of the campaign are you most excited to experience? Have you stayed at a Mövenpick property before? What was your experience like? Tell us your thoughts. Email us at [email protected]. Please include your full name and location.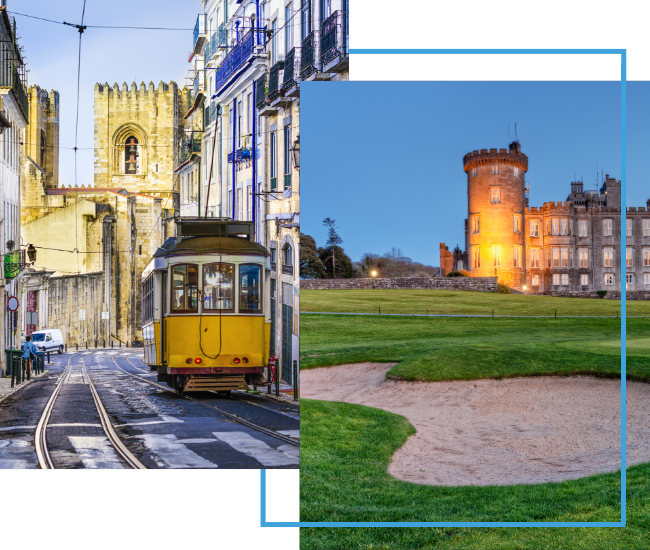 FX Excursions
FX Excursions offers the chance for once-in-a-lifetime experiences in destinations around the world.
Explore Excursions
Travel can take a toll on your body and soul; these products keep you looking (and feeling) good. From a clever shoe that puts a spring in your step (and is effortlessly easy to put on and remove) to a lightweight hair dryer and a night cream that works wonders on tired, dehydrated skin, here are three must-haves to tote on your next trip:
Sponsored Content
Learning more about our readers' travel habits and preferences ensures Global Traveler delivers the content you desire. As the travel industry has adapted and changed over the last few years, it's more important than ever to connect. To best meet your short- and long-term travel content needs, please help us!
Pleasant weather, autumn foliage and vibrant flowers are among the many delights awaiting nature lovers at botanical gardens and arboretums across the United States. However, some of these green spaces take on additional color this month and through Halloween when enterprising gardeners, landscape architects, management and other creative minds cast a spell with themed environments running the gamut from spooky to utterly bewitching.