Name: Morten B. Andersen
Title: General manager
Company, city: SIGNIEL Seoul
Number of employees: 300 at SIGNIEL Seoul; 120,000 with Lotte
Recent project: Opening of the L7 properties in various cities
First job: Steward at a hotel, responsible for filling the minibars
Little-known fact about you: I am a diverse music lover; I enjoy nearly every type of music.
Your Business
What innovations/initiatives do you foresee in the industry over the next years? I foresee artificial intelligence as an innovating and leading factor, with the proper investment.
Best career advice you've received: You need to be better than everyone else; you need to go to the extremes to succeed.
What advice would you give someone starting out in the field? Prepare yourself for amazing adventures; you can do whatever you want. Do your best to see the world. If you want to move up the ranks, you need to be dedicated.
Morten B. Andersen as a Traveler
Favorite travel memory or story: I enjoy buying art from different countries. It brings back part of the destination and helps me reflect on and remember trips I took with my family.
One travel tip you cannot live without: Pack a charger and an extra set of clothing.
Best advice for business travelers: Book through hotel websites and indicate you are a frequent traveler or a business traveler. Communicate with the hotel staff directly so they know who you are and what you expect.
About SIGNIEL Seoul
The hotel's location in Lotte World Tower offers stunning views from each guestroom. What other in-room amenities and services complement the views? We cannot depend on just the views, even though they are spectacular. Frequent visitors will come back for the service and the food and beverage options we offer. Our valet boxes are an excellent example of great service that, at the same time, allow our guests to retain their privacy.
Tell our readers about the hotel's dining options. Chef Yannick Alléno made STAY, Modern Restaurant the place to dine in Seoul; he and his team bring excitement and the innovation of French cuisine to STAY and the banquet facilities. Bicena offers guests a true culinary experience with traditional Korean dishes in a fine-dining setting. Our truly unique experience at SIGNIEL Club is offered only to SIGNIEL Suite guests and vetted locals, with dedicated restaurants, a bar and dining experiences on the 107th floor. Impress family or business associates with private fine Chinese dining under our star chef, Kyungok Yeo, in our custom nine-seat Sushi-Bar with tastings from a sushi master and views of the Han River.
What can premium travelers expect from a visit to Evian Spa? How does the meeting and event space cater to MICE travelers? There are only three other Evian Spas, and they are selective about their location. We are lucky and honored to be a part of the sounds, sights and senses of water the Alps Evian brings to the SIGNIEL. Korean culture appreciates the beauty and relaxation the spa brings; half of those who utilize the spa are in-house guests, and the balance are locals.
Located on the 76th floor, the Grand Ballroom — the highest in the world — works well for meetings and events. The cuisine for the banquets is Michelin star-rated, a true testament and honor. Many of the staff worked at other Lotte properties and are highly trained and regarded.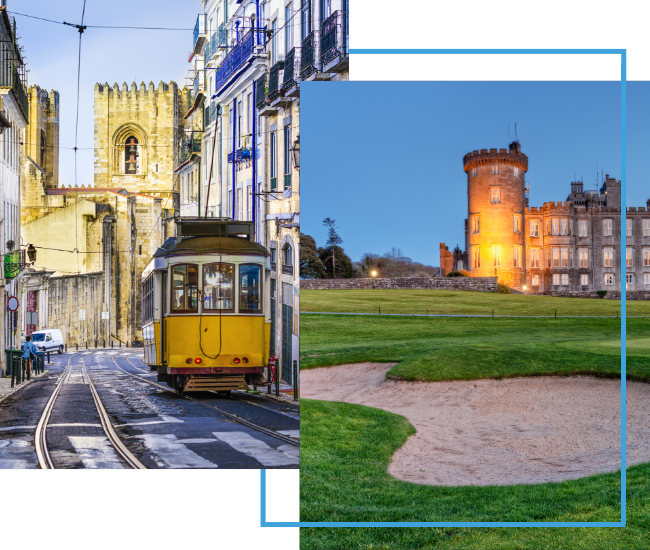 FX Excursions
FX Excursions offers the chance for once-in-a-lifetime experiences in destinations around the world.
Explore Excursions
Less than five years ago the world's first hybrid cruise ship, Hurtigruten Expeditions' MS Roald Amundsen, set sail for Antarctica in November 2019 with 450 passengers. The battery-hybrid-powered ship, named for the first man to cross the continent and reach the South Pole, was built specifically for voyages in polar waters. Its battery-hybrid power reduces the ship's consumption and CO2 emissions by 20 percent compared to equally sized ships.
Sponsored Content
United Airlines is in the midst of a major initiative to modernize its fleet over the next several years. After first announcing the plan in 2021, planes fitted with United's signature interior are finally beginning to appear across the airline's narrowbody fleet of Boeing and Airbus planes. United flyers are sure to notice these enhancements from the moment they step on board: Each new or updated plane sports remodeled seats, seatback entertainment screens for everyone, Bluetooth connectivity and more, all adding up to a better experience on every journey.
A few months ago, I flew Polaris business class on a United flight from Dulles (IAD) to Paris (CDG). It was only when I got to my hotel in Paris I realized that I didn't have my iPad or its bag or accessories. Since I had been working on it in the restaurant in the Polaris lounge and then went directly to the gate, I knew I either left it propped up on my table when I packed up or in my business-class seat. But what was the best method to alert the airline about my careless mishap and (hopefully) retrieve it? With spotty data and WiFi, searching for information on my phone was frustrating and slow. Here's what I learned from the anxiety-inducing experience (and unexpected ending) about what to do if you leave something behind on your flight: