While San Antonio has some of the best Mexican and barbecue restaurants in the United States, let alone Texas, there may come a time when a savvy eater will want to see, smell and taste the future of this innovative food city. There's a certain joy in watching young talent put their heart and soul into updated traditional dishes pushed forward with innovative mixes of ingredients, and an open-concept kitchen and work area where one can see everything come together.
Some will think the above paragraph describes the popular Savor, the restaurant of the Culinary Institute of America San Antonio. However, add in intimate space occupied by only six tables and an adjoining private group dining room all adorned with bright colors and a stylishly quirky mix of original artwork, and it becomes something else. That place is Mixtli (an old Aztek Nahuatl word pronounced "meesh-tlee' that translates to "cloud") intentionally devised by chefs Diego Galicia and Rico Torres to become a culinary haven that does not fit into any genre — even when the conversation on San Antonio's food scene steers to its many memorable Mexican restaurants.
Mixtli began its existence back in 2013 when the duo pooled $15,000 to lease a railcar, which they soon converted into a restaurant with a single, 12-seat communal table. Although they weren't sure foodies would get the concept of creating new dishes with ancient ingredients and techniques, serious foodies from other U.S. cities came in droves as word of mouth spread. Although it ultimately moved to its current location near the King William neighborhood in June 2022, it too is often booked solid for weeks, so reservations are an absolute must.
Thanks to the work ethic of these tireless Food & Wine "Best New Chefs of 2017" and James Beard Southwest semifinalists in 2018, they're not only still running on all eight cylinders, but keeping that momentum going through the commitment they've passed on to the rest of the team. While several better Mexican restaurants take on the challenge of introducing guests to the nation's regional cuisines, that momentum is absolutely necessary when the goal is to dive deeper into dishes inspired by Mexican and even pre-Columbian culture, history and geography.
It's impossible to describe a single multicourse meal at Mixtli as the menu changes several times a year to capture a region as well as a moment in Mexican culinary culture. However, a safe way to sum things up is the entirety of an evening at Mixtli weaves together dinner, a show and an interesting history lesson. Each young chef or duo in the kitchen has an important part to play in describing the inspirations and approaches to their course.
What makes dinner of this past spring's journey through time along the Yucatán Peninsula unusual, for example, is it also involved time travel not only through the Mayan Civilization up to and beyond the arrival of the Spaniards. Some dishes, such as Sikil P'aak (with charred eggplant and squash blossom), underscore there were other groups, such as immigrants from the Middle East, who left their imprint somewhere along the way. Others that seem familiar (Tamal Colado with pickled pineapple) surprise the eater with unexpected textures and preparations. And then there are those, such as Sopa de Lima (lime soup with lemongrass), that seem completely out of left field … yet make perfect sense after the chef responsible tells the back story.

812 S. Alamo St., Ste. 103
San Antonio, TX 78205
tel 210 338 0746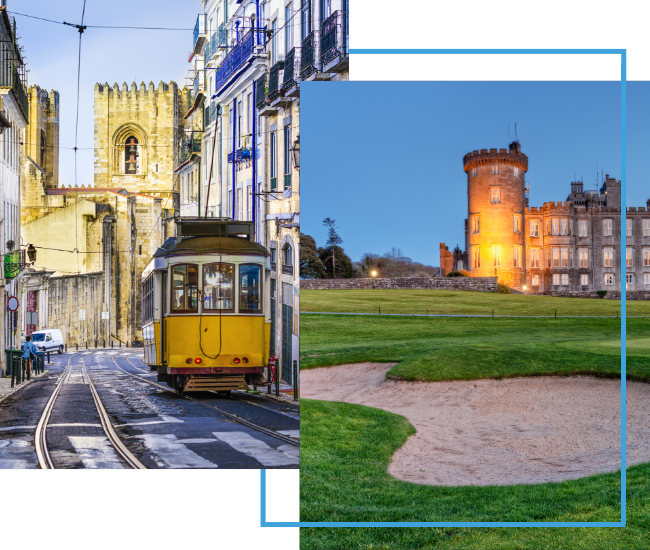 FX Excursions
FX Excursions offers the chance for once-in-a-lifetime experiences in destinations around the world.
Explore Excursions
There may not be snow in Los Angeles this season, but Waldorf Astoria Beverly Hills is certainly full of the holiday spirit, with Christmas, Hanukkah and New Year's events happening in the hotel's gorgeous event spaces.
Sponsored Content
The Saronic or Argo Saronic Islands of Greece call travelers to explore its seven small islands and islets brimming with history, natural sites and more. With most easily accessible by boat, the islands' proximity to ports of Athens make the Saronic Islands an ideal destination for those preferring shorter boat rides. In fact, trips from Athens ports to the islands take only between 10 minutes and two hours, depending on the island you choose, making them perfect for day or weekend trips. From Piraeus port, you can access Hydra, Spetses, Aegina and Poros directly. Come explore these stunning islands with us and find the inspiration to plan your next trip to these islands. Hydra Hydra town curves around a slope overlooking the Argosaronic Gulf like an amphitheater and is considered one of the most romantic destinations in Greece. Most unique to the island is its lack of vehicles. People on the island get around on mules and donkeys as well as water taxis, making for a peaceful and laid-back day. Hydra lies a two-hour ferry ride from Piraeus port in Athens.
Looking for fun things to stuff into the toe of a few holiday stockings? Here are some great choices: