Priceline.com released a new survey on millennial travel trends, which says millennials need at least seven trips per year for optimum satisfaction, and many of them replace long trips with shorter trips in order to reach the magic number. Most millennials have strong regrets about not traveling more, and many fear not traveling can result in serious consequences. Beyond traveling for experiences, such as music festivals and sporting events, which 40 percent of millennials regret not traveling to, most fear inability to travel to important life events, such as a friend's bachelor party or a baby shower. In fact, 30 percent reported they had lost a friendship as a result of not having the funds or time to travel. "For every trip, there's something on the line, whether it's friendship, family or wellness. Our research tells us the number-one reason that prevents consumers from traveling is cost and we offer thousands of hotel, flight and rental car deals daily, making it easier to go to important life events, on any device, and at the last minute," says Brigit Zimmerman, senior vice president of air and vacation packages, Priceline.com.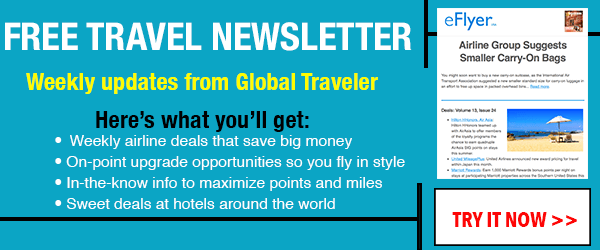 FX Excursions
FX Excursions offers the chance for once-in-a-lifetime experiences in destinations around the world.
News of climate change and its impact on the Earth and our environment has been harsh, to say the least. In fact, the American Psychological Association defines the term "eco-anxiety" as "a chronic fear of environmental doom."
Sponsored Content
Europe is more fun with a Portugal Stopover.
Truly the city that never sleeps, Berlin's nightlife scene proves more marathon than sprint. Nightclubs don't start thumping until well after midnight, and Berliners wait until the wee hours to hit the dance floor. For an earlier start, the German capital boasts more than 40 theaters and stages, while its bar scene also impresses with its depth and variety.