Name: Michael Dorf
Title: Founder, CEO
Company, city: City Winery; New York City, N.Y.
Number of employees: 750, with plans to have 1,000 by the end of 2017
Recent project: We're opening City Winery locations in Boston and Washington, D.C., this year, with plans to announce three more openings in 2018.
First job: I've never worked for anyone else; I've always created my own money-making opportunities. I started a lawn mowing business, collected beer cans … many different jobs before I opened the Knitting Factory in 1987 in New York City.
Little-known fact about you: I'm a golfer, which doesn't necessarily fit in the avant-garde club world I've come up in.
Your Business
What innovations/initiatives do you foresee in the industry over the next years? The trend in the retail/hospitality worlds will continue to be experiential programs. As we become more digital and wired, there's a need for physicality and experience.
Best career advice you've received: From my father and my grandfather: Integrity is the most important thing, even more important than making money.
What advice would you give someone starting out in the field? Believe in what you do and find your calling. If you are extremely passionate, there's no difference between work and play. Be willing to do anything to make it happen — I slept under my desk on a futon at the Knitting Factory for three years, living and breathing it.
Michael Dorf as a Traveler
Favorite travel memory or story: On a family trip to Mexico when I was a teenager, our bus trip stopped on a mountain. As I stepped off the bus, I noticed smoke and was able to help the driver remove some bags before the bus burnt to the ground. All of my stuff was gone, and I showed up at the U.S. Consulate with no identification. Luckily, my mom had sown my name in my underwear for summer camp, so I was able to prove my identity.
One travel tip you cannot live without: Pack lightly. Excessive packing is such a waste. It gives you mobility to travel with everything you need on your back.
Best advice for business travelers: Use frequent-flyer and hotel loyalty programs. If you are fastidious, you can earn a free vacation every year. You are also prioritized when things go wrong.
About City Winery
Tell our readers more about the concept behind City Winery.
I created City Winery as a place I would go as a patron. I looked for a few key components: an intimate cultural facility; a great wine list served in glasses, not plastic like at other entertainment venues; food to complement the wine; a seated environment; respect of the patron's time; and the ability to combine culture, food and beverage into one window.
Where can travelers find City Winery locations, and what makes each location unique?
City Winery is in New York, Chicago, Nashville, Atlanta and, now, Boston, with D.C. coming soon. Nothing is cookie-cutter in terms of each location's individual aesthetic and offerings, but you can expect the same fundamental cultural, food and dining experience at each location. We also offer City Vineyard in New York as an outlet for great wine and good views in the city. There's an interaction with winemaking at each location.
What can people look forward to from City Winery into 2018?
We are considering expanding the City Vineyard brand. As far as City Winery, we are looking to the following cities for potential expansion in 2018: Toronto, Detroit, Denver and London.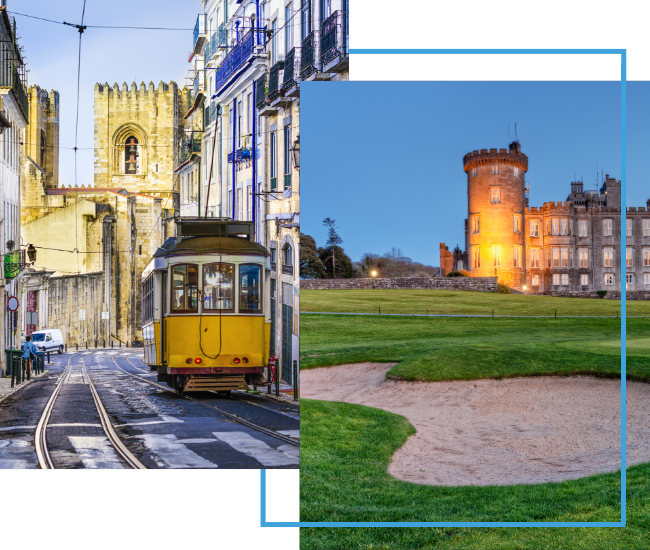 FX Excursions
FX Excursions offers the chance for once-in-a-lifetime experiences in destinations around the world.
Explore Excursions
Less than five years ago the world's first hybrid cruise ship, Hurtigruten Expeditions' MS Roald Amundsen, set sail for Antarctica in November 2019 with 450 passengers. The battery-hybrid-powered ship, named for the first man to cross the continent and reach the South Pole, was built specifically for voyages in polar waters. Its battery-hybrid power reduces the ship's consumption and CO2 emissions by 20 percent compared to equally sized ships.
Sponsored Content
The Islands of Tahiti are among the most beautiful and sought-after vacation destinations in the world. The endless images of overwater bungalows with Bora Bora's majestic peak towering over waters of every shade of blue have an intrinsic pull. But with 118 islands and atolls to explore, there is so much more to this spectacular region of the Pacific.
A few months ago, I flew Polaris business class on a United flight from Dulles (IAD) to Paris (CDG). It was only when I got to my hotel in Paris I realized that I didn't have my iPad or its bag or accessories. Since I had been working on it in the restaurant in the Polaris lounge and then went directly to the gate, I knew I either left it propped up on my table when I packed up or in my business-class seat. But what was the best method to alert the airline about my careless mishap and (hopefully) retrieve it? With spotty data and WiFi, searching for information on my phone was frustrating and slow. Here's what I learned from the anxiety-inducing experience (and unexpected ending) about what to do if you leave something behind on your flight: