This winter, holiday shoppers can discover exclusive amenities, exceptional service and convenience that transforms these hotels into a shopper's paradise.  Travelers can also experience concierge services and easy access to high-end boutiques.
The Ritz-Carlton, Tysons Corner
Located in McLean, Virginia, The Ritz-Carlton, Tysons Corner embraces a "capital-to-countryside" experience. With proximity to the iconic landmarks in Washington, D.C., the hotel offers an ideal spot to explore the capital but still take advantage of luxury shopping in Tysons Galleria. Tysons Galleria is home to high-end brands such as Cartier, Chanel, Saint Laurent and more. After a day of shopping, treat yourself to a well-deserved massage or craft cocktail at The Ritz-Carlton, Tysons Corner.
Waldorf Astoria Las Vegas brings a new twist to the vibrant city, offering unforgettable experiences and unparalleled standards of luxury, service and hospitality. Along with offering high-end amenities, Waldorf Astoria Las Vegas is also conveniently located by CityCenter, a mixed-use, urban complex offering an unparalleled shopping experience. Crystals, the destination for high-end shopping, features a selection of the world's most famous brands like Gucci, Harry Winston, Tom Ford, Versace and Prada.
Celebrated as Amsterdam's leading luxury hotel, Conservatorium is situated in Museum Square, the epicenter of the city's iconic and cultural landmarks. The property is an extravagant destination in and of itself and offers luxurious shopping experiences at in-house Van Baerle Shopping Gallery. The gallery offers shopping experiences at Bonebakker, a historic and luxury Dutch jeweler; Skins Cosmetics, a world-renowned Dutch beauty brand; Bert Visser, one of the most iconic hair salons in Amsterdam; Club Cinq, an exclusive clothing collection offering refined styles with a classic twist; La Casa del Habano, a premier supplier of handmade Cuban cigars; and The Hand, offering luxury men's shoes.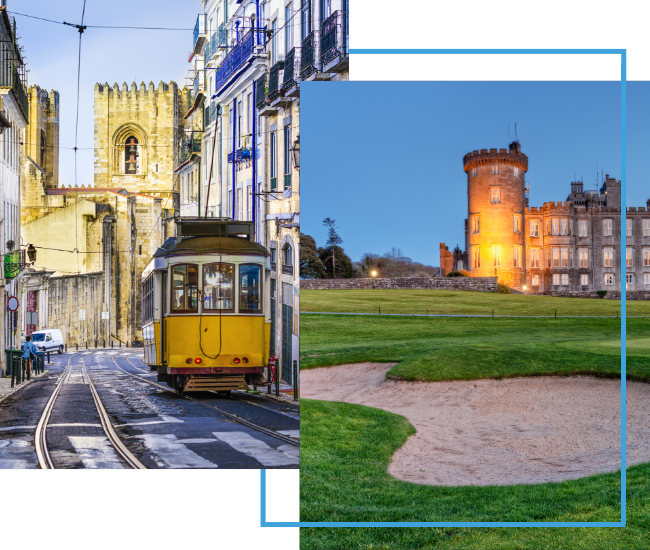 FX Excursions
FX Excursions offers the chance for once-in-a-lifetime experiences in destinations around the world.
Explore Excursions
More than 22 million visitors pour into Bangkok each year, adding to the roughly 11 million residents of the Thai capital famous for its bustling streets. Packed with food carts, markets and cultural spectacles, life in Bangkok is unusually defined by its vibrant street scene, both day and night. That means you don't necessarily need a solid plan when heading out on any given evening.
Sponsored Content
Incentive travel has long been a way for organizations to drive sales and reward employees with opulent trips to exotic destinations. Today it encompasses even more.
As another phenomenal year of travel comes to an end, it's time, as always, for Global Traveler to celebrate and award those who do it best as we announce the 2023 winners of the GT Tested Reader Survey awards. But that's not the only cause for celebration here: We've hit another major milestone, as this marks our 20th year honoring the best of the best inn world of travel!