Las Catalinas is an innovative 1,200-acre, creatively designed, mostly car-free, seaside town constructed along a beautiful cove and surrounded by a tropical rain forest in Costa Rica's northwestern province of Guanacaste.
Developed by an Atlanta-based entrepreneur as a utopian-style community comprised of multiple neighborhoods, whose Old-World ambiance comes from contemporary cobblestone streets and bubbling fountains, this area is not a tropical Disneyland or a sun-splashed amusement park. Las Catalinas was built with the intention of creating a unique, sustainable, livable, functional community for both visitors and permanent residents.
Inspired largely by New Urbanism and the seaside hill towns of the Mediterranean, construction began in 2009. Presently, there are almost 100 homes; several small, design-savvy, deluxe boutique hotels; retail shops; eateries; and office space, with an evolving master plan including plazas, parks and an expanding residential district with panoramic views. Most of its 1,200 acres will remain undeveloped with conservation initiatives in place to preserve the area's original lush environment.
There are about 25 miles of world-class hiking, running and mountain bike trails around Las Catalinas, all with spectacular viewpoints. The town is also flanked by two of the best beaches on Costa Rica's Pacific coast, great for body surfing, boogie boarding, standup paddle-boarding and sea kayaking. For snorkeling, the clear water is perfect for watching rays, reef fish and turtles, and excellent scuba diving is just offshore. Instruction and PADI certification are available for beginners. Swimming pools, a fitness center, colorful clothing boutiques, food markets and beachside restaurants are also available. The town even boasts a Montessori preschool for local kids, and day-care services for visiting children.
A tiered portfolio of rental homes at Las Catalinas offer properties ranging $180–7,000 per night, while hotels like the 45-room Santarena Hotel, the 21 adults-only villas at Casa Chameleon, and the intimate Posada San Rafael all provide deluxe accommodations. For those looking for more permanent housing, homes and flats are available for purchase, ranging $250,000–8.7 million. There are currently about 150 full-time residents and children.
Several major airlines service both Liberia Daniel Oduber Quiros Airport and San Jose Juan Santamaria International Airport. Liberia is the closest airport to Las Catalinas (45 minutes' drive), while Costa Rica's capital city, San Jose, is another option.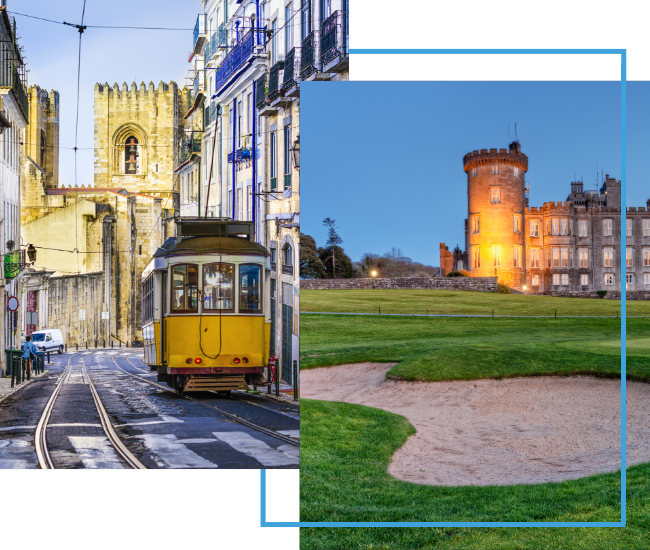 FX Excursions
FX Excursions offers the chance for once-in-a-lifetime experiences in destinations around the world.
Explore Excursions
As a peripatetic traveler, I am always trying to balance the pleasures of dining well with a life-long challenge to control my weight. It's not always easy, because I consider tasting typical, authentic regional dishes among the highlights of most journeys, and those foods are rarely known for "healthful" rankings! So, I started staying at spas way back in the 1980s — before they were ubiquitous — because meals were assured to be pure, clean and wholesome.
Flying to the paradise of Turks & Caicos has never been easier thanks to many new, non-stop flights across three airlines to the destination. Southwest Airlines, Delta Air Lines and Virgin Atlantic Airways all announced new flights, allowing travelers to visit this dreamy destination.