THE BASICS
Name: Jamie L. Rhee
Title: Commissioner
Company, city: Chicago Department of Aviation; Chicago, Illinois
First job: I started working at The Deck, a truck stop off of I-80, when I was 16 years old.
Where to next: I have a 7-year-old daughter, so next up we're taking her to one of the Disney parks for the first time!
A LITTLE BIT MORE
What actor or actress would play you in a movie of your life?
Geena Davis; I really like her down-to-earth, graceful, funny, hometown demeanor.
What would you be doing professionally if you weren't in your current industry?
I have a law degree, so I'd be a lawyer. I was actually general counsel on the O'Hare Modernization Program (OMP), which allowed me to dabble in a little bit of everything. I loved law school; I'd do it 10 times over if I could.
What is your favorite book, movie or television show?
The American President because I loved all the characters and thought the drama was nicely done.
What historical figure, dead or alive, would you love to have dinner with?
I admire Josephine Baker's bravery. I could sit and listen to her stories for hours.
THE BUSINESS
What is your most recent project, and what was the inspiration behind it?
I was with the airport in 2005 when the Federal Aviation Administration approved the O'Hare Modernization Program. After 16 years of construction, we are now done with runways and we're mov- ing on to terminals. We're modernizing terminals and turning Terminal 2 into a new global terminal. I'm also proud of our new coloring book, available at the airport, that complements the work of First Lady of Chicago Amy Eschelman. It was designed to spark interest in aviation careers among children traveling through Chicago's airports.
What is your favorite aspect of the job?
The people.
What's the biggest business risk you've ever taken?
I grew up in Geneseo, Illinois, about 2.5 hours from Chicago. The town was home to 5,000 and had one stop light. I always knew I would get out of there at some point, and at 17, I left home with everything I owned and moved to Chicago.
Who is someone you admire professionally in the travel industry?
Angela Gittens, the former CEO of Hartsfield-Jackson Atlanta International Airport and Miami International Airport
AS A TRAVELER
Tell us about a travel nightmare: I was locked in the bathroom on a Eurail train from Amsterdam to Paris.
Share a comical travel experience: In Spain, I spoke to someone in French for 30 minutes before we realized we were both Americans!
What is your preferred method of travel — planes, trains, automobiles, cruise ships — and why? Planes
What has been the best example of customer service you've experienced during your travels? Here, at O'Hare Airport — I like to visit the terminals and ask for directions. I started at the airport as a customer service representative in 1994, and it's important to me that we are welcoming at this gateway into our city.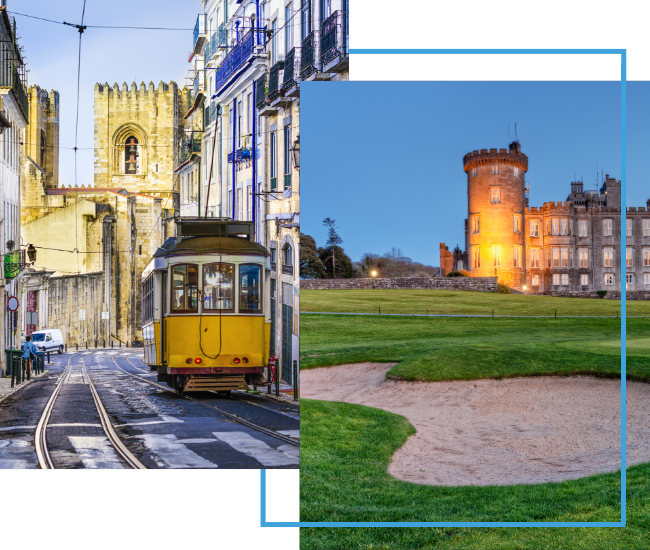 FX Excursions
FX Excursions offers the chance for once-in-a-lifetime experiences in destinations around the world.
Explore Excursions
The Perelman Performing Arts Center (PAC NYC), the cultural cornerstone and final public element of the World Trade Center site, opened this September.  The new performing arts center in Lower Manhattan provides a dynamic home for the arts, serving audiences and creators through flexible venues enabling the facility to embrace wide-ranging artistic programs.
Whether you call secondhand fashion treasure troves "thrift stores," "fripperies," "charity shops," "vintage boutiques" or something else, shifting the paradigm from "old clothes" to "new finds," you may find the best, most conversation-starting souvenirs inside these shops and neighborhoods located in the world's most fashionable cities and a few unexpected places.