Though the city is not not included in the Michelin Restaurant Guide, the food and beverage scene makes it more than worth a visit to this charming, totally walkable, often underrated Southern city. (Its tourism slogan, "Yes, THAT Greenville," speaks to how it flies under the radar.) Coupled with the opening last year of the Grand Bohemian, a gorgeous resort designed in a luxe-lodge style situated right next to waterfalls, and a unique pedestrian bridge, Greenville is a great option for an epicurean weekend getaway. Here are five must-try spots in this southern city:
Sink into a distressed leather wingback chair in this sexy, sumptuous subterranean cocktail lounge located on the lower level of the Grand Bohemian, the place for rare Bourbons, seasonal cocktails, and Southern-inspired small plates with a view of the Reedy River Falls. The first page of their leather-bound drink menu cautions about cenosillicaphobia, or the fear of an empty glass, but there's no chance of that happening here. Bar manager Chip Shaner's Boulevardier gets a flavor boost from black walnut bitters, while a flight of Basil Hayden pours showcases the brand's straight, toasted and dark rye whiskeys. Nosh on crispy pork rinds dipped in pimento cheese  topped with roasted red peppers and pickled cauliflower, or tuck into gold leaf- and caviar-topped deviled eggs. It's about as perfect a hotel bar as you can get.
Wildly popular since opening this past January, this 40-seat casual seafood joint only accepts walk-ins; diners start queuing up outside the brick building (a former furniture store) before 11:00 a.m. for a chance to sample executive chef Brant Tesky's all-day, bivalve- and shellfish-focused menu of perennial favorites. Every table gets a sample of the addictive smoked Carolina fish dip with red onions and club crackers, but don't worry if your table quickly devours it, as it's also an option on the starters and shareable section of the menu. Beyond that, it's really hard to choose—and even harder to go wrong. A board lists available varieties if you want your oysters raw and chilled, but don't pass over plump grilled Gulf oysters with garlic butter, herbs, parmigiano-reggiano and pecorino-romano cheese. The lobster roll tucks chunks either chilled with mayo or warmed and topped with melted butter into a top-split bun, while Low Country fried rice topped with claw crab meat, fried rice and crispy garlic is a can't-miss signature dish. Wines and beers are selected to match the menu, cocktails skew fruity and tropical and oyster shooter options include one with cucumber vodka, lime and mint.
A seat at the chef's counter is the best spot at this restaurant named for the city's Camperdown neighborhood, the perfect front-row location to watch the culinary team inject global flavors into the Modern American menu. While figuring out your small plates ordering strategy, sip A Porch Swing in Spring, a beer-tail with blood orange vodka, clove and peppercorn syrup and citrus juices, topped with a splash of Allagash White. Skewered, tender pieces of marinated skirt steak pintxos arrive atop garlic aioli and crispy potatoes, gambas bathe in a fragrant fennel broth with espelette butter, and peanuts add a surprising crunch to cilantro-topped pork and shrimp dumplings. Pastry chef Chef Lindsay Beck's from-scratch desserts include campfire crème brûlée made with smoked chocolate and served with a mezcal marshmallow.
Look for the swordfish outside on the door of this cocktail lounge named for the password to the speakeasy in the 1932 Marx brothers film Horsefeathers; inside the dimly lit space, you'll undoubtedly find the best libations in town thanks to co-owners Bradly Hagan and Evan Leihy. A fun "Preface" menu offers amuse-bouche-sized portions of beer, bubbly or vermouth. Classic cocktails like the Bee's Knees, Scofflaw and Jack Rose are joined by house sips like the Trade Minister, a delicate Martini riff with Beefeater Gin, Lillet Blanc, pamplemousse liqueur, orange flower water and orange bitters; or the New Japanese, an Old-Fashioned riff with Suntory Toki, horse orgeat, bitters and lemon. If you're feeling generous, $7 will buy a round of post-shift drinks for the staff; hang around long enough, and you may end up rubbing elbows with chefs, somms and bartenders, as the bar is a big industry hangout.
Located within M. Judson, Greenville's independent bookstore in the historic downtown courthouse building, is this café and restaurant that's also the site for literary-themed events including wine and book pairings, suppers with author talks and teacher happy hours. The restaurant's Gallery also hosts Big Wine Nights, where biodynamic wine distributor Mission Grape highlights new winemakers, with guests seated at a communal table enjoying a multi-course menu of seasonal dishes and ingredients from chef Teryi Youngblood Musolf. (A recent dinner paired the Loire-inspired offerings from Napa's T. Berkeley Wines with saffron mussels, arugula and goat cheese salad; prosciutto and peas; and seared duck breast.) It's a convivial way to spend an evening getting to know the locals (and other visitors).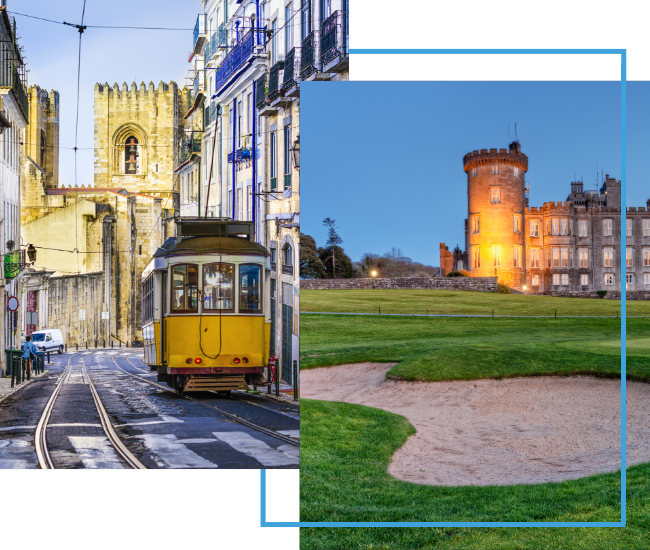 FX Excursions
FX Excursions offers the chance for once-in-a-lifetime experiences in destinations around the world.
Explore Excursions
There is something magical about sipping a glass of local wine while watching the sun slip into the Aegean Sea as the afterglow tinges traditional, white-washed Cycladic houses with glorious shades of rose, purple and gold. Ancient Greeks believed Helios, the Sun God, caused sunsets by driving his fiery chariot into the sea. Standing at water's edge in Mykonos, watching the sky slowly turn from purple to inky black, you almost believe it.
Sponsored Content
The Global Business Travel Association (GBTA) believes business travel is a fundamental force for good and brings the industry together to connect, innovate and set new standards. With members from across the globe, GBTA engages the many voices of business travel to build a collective future, providing a platform for buyers and suppliers to come together, connect with peers, grow their network and shape the future of the industry.
I hadn't even made it to my first cup of coffee when I got an early phone call from my sister, who lives two time zones away. "OMG, Kristy, Patsy Cline came on twice while I was driving the kids to school today," she laughed. "You know what that means, right?" We both gasped and then instantly began singing the lyrics to "La Bamba," an inside joke we'd shared since our family's Alaskan cruise decades ago when we, unintentionally, won the ship's karaoke contest among a sea of Patsy Cline tributes.