The Marais District, covering swaths of Paris' 3rd and 4th arrondissments, has a distinctively gritty glamour that reveals it to be one of the city's great incubators for new French food, fashion and lifestyle trends. It is here Moïse Sfez took on the challenge of creating street food establishments Homer in 2017 and Janet by Homer in 2022, doing it in such a way they both transcend the novelty of being regional American comfort food offered at stylized lunch counters matching up with New England lobster shacks and New York delis. Overwhelming local response and Sfez winning the 2018 Lobster Roll World's Championship title in Portland, Maine, solidified him as a Paris restaurateur and one of France's hottest culinary stars.
The main reason why someone coming from the United States should make the effort to try both venues is to experience how he's elevated childhood favorites while keeping service friendly and his talents accessible to people from all walks of life. According to Noam Balensi, Sfez's business partner, both restaurants are now regarded as essential Paris dining thanks to his commitment to finding the right purveyors and spending up to two years perfecting recipes for everything from the brioche — the backbone of both restaurants' menus — to house-made pickles, potato chips and fresh lemonade, as well as "Old Bay" seasoning, tuna salad, corned beef, pastrami and the beef that makes up his Kosher version of pulled pork.
Condiments, including a truffle-infused hot sauce and mustard, are packaged and displayed in a way that begs guests to buy them for souvenirs and gifts. Each restaurant even has its own bespoke craft beer made to pair with menu items — an IPA that complements the deli meats; and a pilsner that holds up to the buttery lobster, tuna melt and red caviar (salmon roe) on cream cheese.
The signature sandwich at Homer is the Connecticut lobster roll that, despite its name, is a rich, complex and decadent "only-in-Paris" bite. That said, the much simpler classic lobster roll is just as popular with fewer ingredients, allowing one to taste the flavor of the buttered brioche mingling with chive toppings and generous pieces of lobster meat.
The cheese used on the tuna melt and the grilled cheese sandwiches brings these familiar favorites to a new level. Sandwiches with crayfish, shrimp and crabmeat are also beautifully done and perfect in simplicity and seasoning.
At Janet, the pulled beef sandwich provides tough competition for the piled-high pastrami sandwiches thanks to a savory sauce that can be further enhanced with truffled hot sauce. While some review sites point to the fact no fries are offered, the lighter house-made chips, coleslaw and pickles arguably allow the sandwiches to take center stage.
The restaurants' family friendliness is another point of pride for the management, as parents can enjoy upgraded versions of their favorites while kids can have their hot dog or grilled cheese as they like it. Other locations of Homer have proliferated across Paris, as well as Marseille and St. Tropez, and a second location of Janet is poised to open in the north of France. It's important to note the flagship Marais location of Janet is particularly meaningful to Sfez and Balanci, given the neighborhood is also Paris' Jewish quarter and many of their personal food memories are rooted here. The goal moving forward is to help Parisians and visitors alike form their own wonderful food memories.
13 and 21 Rue Rambuteau
75004 Paris, France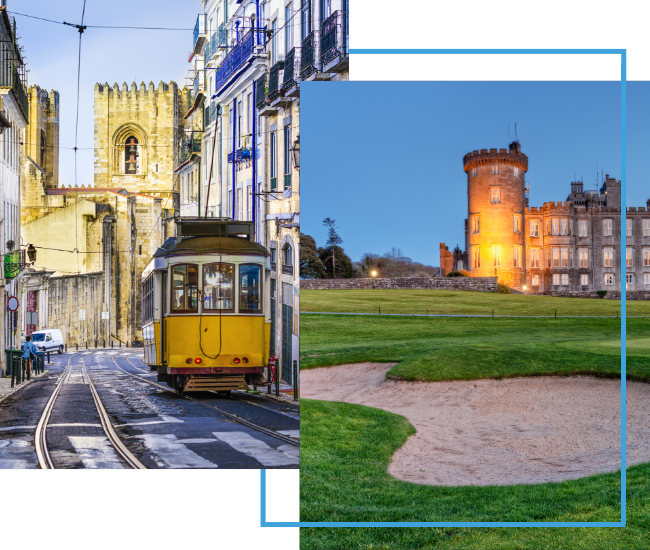 FX Excursions
FX Excursions offers the chance for once-in-a-lifetime experiences in destinations around the world.
Explore Excursions
There is something magical about sipping a glass of local wine while watching the sun slip into the Aegean Sea as the afterglow tinges traditional, white-washed Cycladic houses with glorious shades of rose, purple and gold. Ancient Greeks believed Helios, the Sun God, caused sunsets by driving his fiery chariot into the sea. Standing at water's edge in Mykonos, watching the sky slowly turn from purple to inky black, you almost believe it.
The prospect of a post-visit treasure hunting session inside the shops of landmark museums such as the Louvre in Paris, the Uffizi Gallery in Florence and The British Museum in London can be irresistible. However, some of Europe's smaller and more unusual museums boast retail spaces with a surprising "wow" factor, often as well-curated as the galleries.