Heritage Inspirations Tours in New Mexico sets a high bar in interactive, immersive experiences. All the tours are based on luxury, sophistication and authenticity of the heritage, culture and cuisine of New Mexico. The secret sauce is the team of New Mexico partners it forged through ongoing professional partnerships and friendships. Included in this team of experts are Heritage Hotels and Resorts, accomplished chefs, local farmers and award-winning wineries.
A boutique tour firm headed and owned by Angelisa Espinoza Murray, Heritage Inspirations Tours is noted for offering competitively priced experiences that delve into the heart and soul of New Mexico.
"New Mexico is one of those places that is often overlooked or even mistaken as a foreign country," says Espinoza. "Many people think of this state as flat, brown and dry." And while these places, "force solitude and silence amongst the sage flats, the gypsum sand dunes and the arroyos, there is nothing dull about this vast landscape."
I recently attended the inaugural dinner of Heritage Inspiration's Farm-to-Table at El Monte Sagrado Resort in Taos, N.M. Offered every last Wednesday of the month through October, these dinners celebrate the growing season through themed-ingredient menus designed to "toast the connection to our food." Executive Chef Cristina Martinez guided us through a culinary family-style dinner journey based on seasonal foods and recipes inspired by childhood memories. A toasting cocktail, appetizers, salad and main entrée paired with local wines and beers, along with a special hand-crafted dessert, completed our feast.
My other guided experience with Heritage Inspirations was a full-day cultural and heritage tour of Chaco Canyon — the inspiration for the luxury Hotel Chaco in Albuquerque.
The hotel partnered with Heritage Inspirations to offer exclusive Saturday tours to this prominent site. It's a combination that is hard to beat as Heritage Inspirations furnishes the transportation, does the driving and provides a to-go breakfast, gourmet picnic lunch and bottled water and covers admission fees to the park. All this plus an experienced guide who masterfully shares the stories and history of Chaco Canyon makes for an educational, inspirational and exhilarating day.
Heritage Inspirations offers a sundry of other special-interest tours. Be sure to book early as tours are capacity-limited to preserve the intimate experience.
Heritage Inspirations
tel 575 779 5516
heritageinspirations.com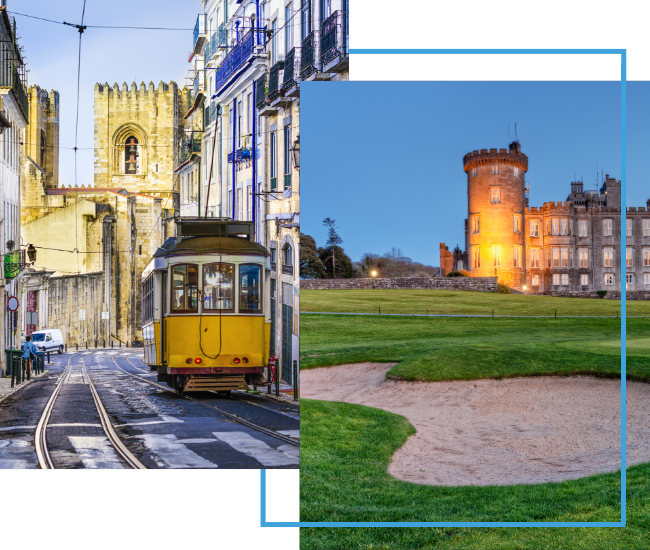 FX Excursions
FX Excursions offers the chance for once-in-a-lifetime experiences in destinations around the world.
Explore Excursions
The Perelman Performing Arts Center (PAC NYC), the cultural cornerstone and final public element of the World Trade Center site, opened this September.  The new performing arts center in Lower Manhattan provides a dynamic home for the arts, serving audiences and creators through flexible venues enabling the facility to embrace wide-ranging artistic programs.
Sponsored Content
Whether it's the people, the craic (fun) or the coasts, travelers always find something to love about the island of Ireland. What fills your heart?
Whether you call secondhand fashion treasure troves "thrift stores," "fripperies," "charity shops," "vintage boutiques" or something else, shifting the paradigm from "old clothes" to "new finds," you may find the best, most conversation-starting souvenirs inside these shops and neighborhoods located in the world's most fashionable cities and a few unexpected places.