Getting a satisfying night of sleep can be tough even when you're at home in your own bed, let alone while traveling. That's why Lotte New York Palace is partnering with Hästens to provide The Hästens Ultimate Sleep Suite. The suite houses the brand's flagship Vividus bed. The Aston Martin of beds, it retails for $200,000 and takes 350 working hours to build.
The suite also includes a number of other elements inspired by Hästens design staples. Scandinavian design, blue checkered patterns and more adorn the two-bedroom suite.
The sleep experience includes more than the ability to sleep in an exclusive bed, the package also includes a consultation with Lotte New York Palace's sleep curator in order to customize the stay before check-in. The consultation includes confirming sizes for guests complimentary pajamas and slippers, pillow preferences, wake-up calls and personalized tea services.
Each Hästens bed is handcrafted using all-natural and breathable materials like cotton, flax, horsehair, pine and wool. The special suite starts at $10,000 per night. Book the suite online and embark on the ultimate sleep journey.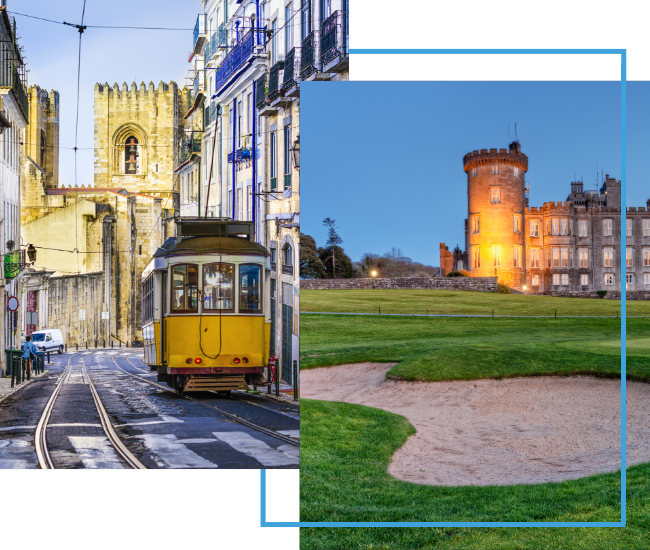 FX Excursions
FX Excursions offers the chance for once-in-a-lifetime experiences in destinations around the world.
Explore Excursions
More than 22 million visitors pour into Bangkok each year, adding to the roughly 11 million residents of the Thai capital famous for its bustling streets. Packed with food carts, markets and cultural spectacles, life in Bangkok is unusually defined by its vibrant street scene, both day and night. That means you don't necessarily need a solid plan when heading out on any given evening.
Sponsored Content
Learning more about our readers' travel habits and preferences ensures Global Traveler delivers the content you desire. As the travel industry has adapted and changed over the last few years, it's more important than ever to connect. To best meet your short- and long-term travel content needs, please help us!
As first-time restaurateurs, but with plenty of hospitality-related experience, Ria and Kevol (Kev) Graham were not entirely comfortable opening their first restaurant in the Brooklyn neighborhood of Williamsburg, where several upscale restaurants and 5-star hotel dining is just a block away. And to make matters worse, they opened in July 2020, when New York City was in the middle of the COVID-19 pandemic.