Some Hawai'i travelers consider Honolulu to be a gateway to paradise rather than a main destination. Thanks to the growing popularity of city-break vacations and the opening of hotels like Halepuna Waikiki by Halekulani, however, this paradigm is poised to shift.
Although Halepuna first opened its doors in 2019, its 2021 reopening coincided with the emergence of several reinvented Honolulu neighborhoods and expanding citywide food scene and cultural sites slightly off the beaten track. Halepuna has Waikiki Beach and Royal Hawaiian Center a short walk away, as well as access to its historical luxury sister property Halekulani and its famed restaurants. The rest of Honolulu, meanwhile, lies right outside Halepuna's front and back entrances.
The 284-room property, repurposing the former Waikiki Parc Hotel through a multimillion-dollar renovation by New York City-based interior design firm Champalimaud Design and Anbe, Aruga & Ishizu, Architects, Inc., provides a fresh contrast to the ornate hotels and glossy shopping centers lining Kalakaua Avenue. The elegant lobby, rooftop pool and other public areas are defined with a clean, crisp and earthy aesthetic, save for a few large tropical floral arrangements and intentionally curated artwork from Halepuna Waikiki's public art program.
A similar sensibility continues into the rooms and suites, dressed in a pleasing blend of crisp whites, warm woods, blue ombre accent walls and carpeting whose pattern evokes the sky and ocean seen from the higher floors. Floor-to-ceiling windows deliver that first breathtaking view of the Pacific Ocean, beach and mountains. Marble bathrooms feature a glass-enclosed shower with rainfall and traditional showerheads and deep-soaking bathtub, as well as SpaHalekulani bath amenities made with locally sourced ingredients.
While SpaHalekulani was still undergoing renovations at press time, guests at both hotels can enjoy facials and lomi lomi massages fulfilled by the spa's practitioners in their room or in a temporary space inside the Halekulani. The Halepuna's eighth floor, meanwhile, has several attractive spaces where one can decompress after a long flight or chill after a day of sightseeing, including the Vitality Pool and Sun Deck, The Gardens and the hotel's fitness studio. The Hospitality Suite has everything a guest needs to get emails and work-related tasks out of the way.
Although most 4- and 5-star hotels have a grab-and-go coffee and bakery hub near the main entrance, Halekulani Bakery (at Halepuna's entrance, and across the street from the Halekulani) has the distinction of being that rare hotel amenity that is as popular with local workers as it is with the guests.
In addition to fresh-squeezed juices and coffee drinks brewed with its signature beans, it offers a brimming case of delights exclusive to the bakery, including the savory Everything Croissant, salted caramel croissant and Pabana Croissant filled with velvety tropical fruit cream. Sliced artisan bread for D.I.Y. beach picnics are available, as are slices of the fabled Halekulani coconut cake. It's worth working into your schedule as it only operates mornings in the latter half of the week.
UMI by Vikram Garg, opened in spring 2023, is not just wowing residents and guests with its modern breakfasts, but also its one-of-a-kind dinner experience. While Garg has delighted Honolulu foodies for years with his inventive takes on Indian cuisine, his new seafood-driven concept is designed as global cuisine, as it integrates locally sourced ingredients, French technique and bold pan-Asian flavor combinations.
Highlights include ora king salmon with roe and sesame eggplant; fish and chips with house-made taro and sweet potato chips; and abalone dressed in a mushroom-miso crust with sea asparagus. Non-seafood eaters will find its steak main course perfection with thoughtful preparation, bringing out the best flavor of the cut. The restaurant's interactive artwork, activated by QR codes, is further proof his showmanship extends beyond the kitchen.
Halepuna encourages its guests to venture into town with exclusive perks such as complementary entrance to the Bishop Museum and The Honolulu Museum of Art. Other offers include surfing lessons; a curated art and architecture tour; and a guided visit to the 3.5-acre Mānoa Heritage Center, encompassing Kūkaʻōʻō Heiau (the last intact ancient temple, or heiau, in Waikiki proper) and a vibrant collection of native Hawai'ian and Polynesian-introduced plants.
Halepuna Waikiki by Halekulani
2233 Helumoa Road
Honolulu, HI
tel 808 921 7272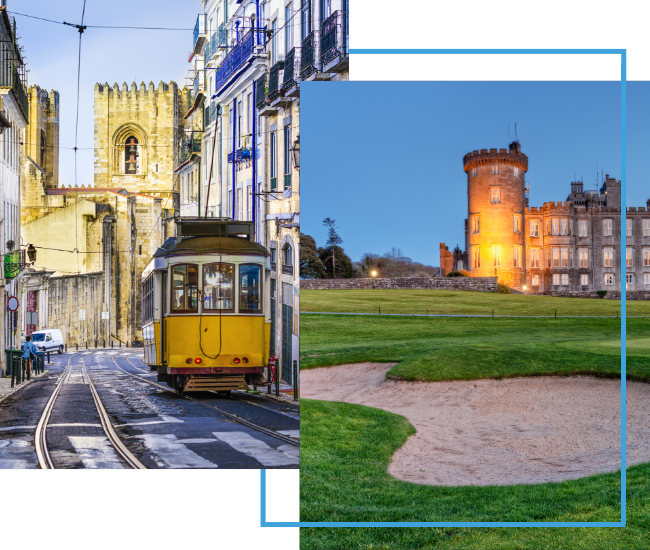 FX Excursions
FX Excursions offers the chance for once-in-a-lifetime experiences in destinations around the world.
Explore Excursions
There is something magical about sipping a glass of local wine while watching the sun slip into the Aegean Sea as the afterglow tinges traditional, white-washed Cycladic houses with glorious shades of rose, purple and gold. Ancient Greeks believed Helios, the Sun God, caused sunsets by driving his fiery chariot into the sea. Standing at water's edge in Mykonos, watching the sky slowly turn from purple to inky black, you almost believe it.
Sponsored Content
Experience the life-changing destination of Greece by exploring its island gems in the Ionian Sea. Scattered off the western coastline of Central Greece, to the south of Peloponnese, the Ionian Islands are an island group comprising large and small islands.
The prospect of a post-visit treasure hunting session inside the shops of landmark museums such as the Louvre in Paris, the Uffizi Gallery in Florence and The British Museum in London can be irresistible. However, some of Europe's smaller and more unusual museums boast retail spaces with a surprising "wow" factor, often as well-curated as the galleries.