Fall is here, and it's time to start getting ready for this year's ski and snowboard season. Before you know it, the powder will be coming down hard and you'll be on the hunt for new gear. Much like the realms of fashion and technology, the game is constantly changing when it comes to both looking and performing your best. There are plenty of new goodies out there this season; so no matter if you're shopping for sleek new outerwear or you're in the market for a new board, you'll find what you need to keep on point.
Authier Outerwear
Authier's outerwear is always impressive, and its 2016–2017 collection hits the mark again. The 100-year-old brand, led by Lee Keating of Performance Ski Aspen along with Italian designer Gustavo Sangiorgi, brings loads of earth tones, fur-trimmed collars and subtle hints of plaid that prove the 1990s fashion revival is still going strong.
authier.com
Canada Goose Borden Bomber
Canada Goose jackets are always a safe bet when it comes to looking stylish on the slopes, and though we've all seen a million of its standard black parkas, the brand makes an effort to stay on trend. Bomber jackets have been all the rage since spring, and this hybrid parka-meets-bomber brings the trend to the slopes with perfection. Although this model is available in the standard black and navy, we favor the military green. It's not your conventional technical ski jacket; but if you're more of a chalet bunny, this bomber is exactly what you need. $800.
canadagoose.com
Jones Storm Chaser Snowboard
The influence of surf on the snowboarding world is hard to ignore as more board builders experiment with surfboard design cues to improve performance in the loose stuff. This Storm Chaser board delivers huge levels of float through big, fluffy powder thanks to design features learned from Jones' partnering with Chris Christenson, the expert surfboard shaper. $599.
jonessnowboards.com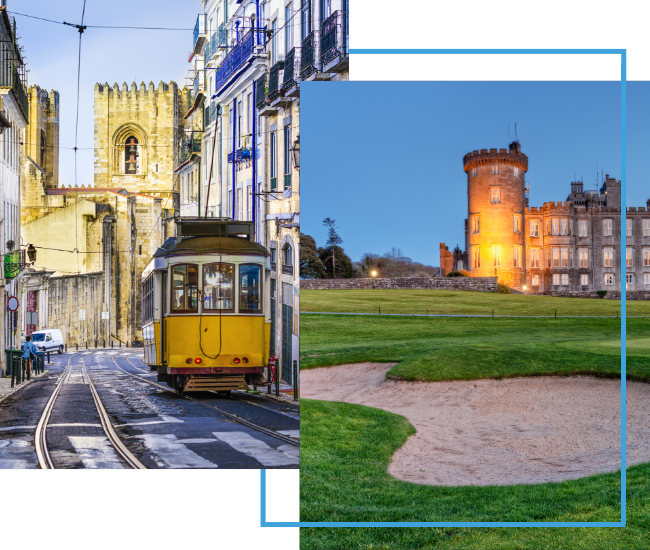 FX Excursions
FX Excursions offers the chance for once-in-a-lifetime experiences in destinations around the world.
Explore Excursions
If fabulous food and beverages are a must-have for any weekend getaway, then look no further than the City of Brotherly Love. Whether your palate has a penchant for vibrant Latin American fare or cozy French cuisine, whether you're an oenophile looking to swirl, sniff and sip your way around the globe or you'd rather sample farm-to-glass cocktails, Philly's got it all this fall. (With the exception of Bolo, which is a short taxi or Uber ride away and definitely worth the trip, the rest of these spots are all within walking distance of each other.)
Sponsored Content
One affordable plan can protect an entire year of trips: business or pleasure, short or long, domestic or international.
From Santoríni to Dubai to New York, some hotels just have that "it" factor that draws visitors far and wide. For some hotels it's their proximity to popular landmarks and attractions, for others it's their amenities. But these hotels have something few can claim: a true room with a view.