Panama offers travelers prime marine life viewing experiences from May to October. The country's unique location between North and South America, and the Pacific Ocean and Caribbean Sea, lends itself to ideal conditions for humpback whale migration and sea turtle nesting and hatching. Explore Panama's unspoiled shores for an up-close experience with marine life.
Panama is one of two regions in the world where humpback whales from the northern and southern hemispheres visit. More than 1,000 humpback migrate to Panama each year, June–October. Panama is also home to more than 30 species of whales and dolphins. The Pearl Islands and Taboga Island in the Gulf of Panama offer prime whale-watching locations. Coiba National Park is another popular spot. It's one of the 50 UNESCO Marine World Heritage sites.
Sea turtle nesting season takes place May–September. More than 200 of Panama's beaches offer protective nesting sites for the marine creature. Nesting season is the only time sea turtles are visible on land. There are five turtle species that call Panama home, and all are classified either endangered, critically endangered or vulnerable by the World Wildlife Fund. Los Santos, along the Pacific coast, is one of the top nesting sites in the country. Groups like the Sea Turtle Conservancy and Panama Wildlife Conservation ensure the turtles safely lay eggs, hatch and return to open waters.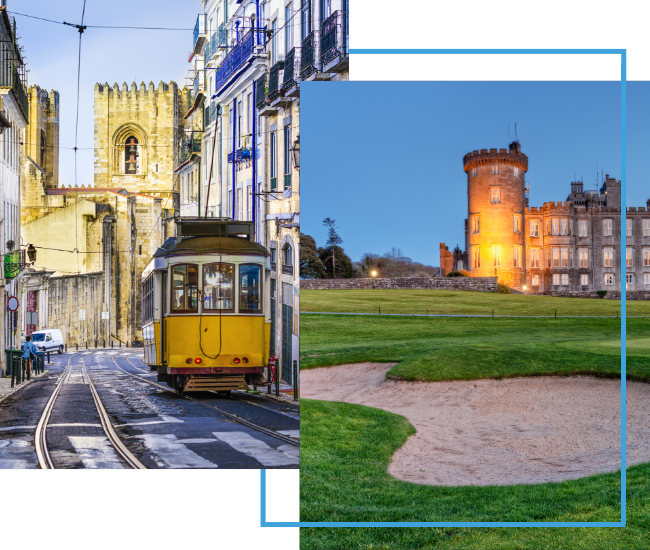 FX Excursions
FX Excursions offers the chance for once-in-a-lifetime experiences in destinations around the world.
Explore Excursions
Corsica with steep, gray cliffs overlooking the Mediterranean and sandy beaches attracting summer visitors, is a French-governed island sometimes confused with Sardinia and Sicily, Italian islands to the south. Fortunately, all three islands share the same love for good wine, food and sun-splashed beaches.
Sponsored Content
IHG Hotels & Resorts is thrilled to announce the launch of a new mobile product feature for members: IHG Wi-Fi Auto Connect. This feature is now available exclusively in the IHG One Rewards mobile app for both iOS and Android users and will automatically connect IHG One Rewards members to WiFi upon arrival at more than 5,000 IHG hotels worldwide — no separate passwords or log-ins needed. This is in addition to the exciting benefits of being an IHG Business Edge member. IHG Business Edge provides small- and medium-sized businesses access to a user-friendly portal that displays comprehensive spending and savings data while providing the convenience of direct booking with a guaranteed discount.
As a peripatetic traveler, I am always trying to balance the pleasures of dining well with a life-long challenge to control my weight. It's not always easy, because I consider tasting typical, authentic regional dishes among the highlights of most journeys, and those foods are rarely known for "healthful" rankings! So, I started staying at spas way back in the 1980s — before they were ubiquitous — because meals were assured to be pure, clean and wholesome.