Etihad Airways recently celebrated Captain Aisha Al Mansoori and her accomplishment as the United Arab Emirates' first female Emirati captain at a commercial airline. Al Mansoori's appointment marks a great milestone in Etihad's commitment to expanding the roles of women in aviation, especially in the pilot community.
"I am very grateful to have had the opportunity to join Etihad's Cadet Pilot program and grow my career over the years with Etihad," said Aisha Al Mansoori, captain, Etihad Airways. "I am thankful for the tremendous support I have received from my instructors at Etihad and for their guidance through my training, which has shaped my skills and prepared me for the rank of Captain. I am proud to be the first female Emirati to be a Captain in a commercial airline, and I hope I will be an inspiration to young women to follow this career path."
In the presence of her family, peers in Etihad's pilot community and the airline's senior management, Al Mansoori celebrated the command upgrade ceremony at Etihad's Crew Briefing Centre.
The 33-year-old captain joined Etihad's Cadet Pilot program in 2007 as one of just two U.A.E. national females in her group. In 2010, Al Mansoori graduated from the program and took her first flight to Amman, Jordan, on an Airbus A320. Since this first flight, Mansoori continued to climb the ranks, completing the requisite flying hours to become a Senior First Officer.
Al Mansoori was also the first female U.A.E. national to fly the Airbus A380, a superjumbo passenger aircraft.
"Etihad is extremely proud of Captain Aisha's achievement and the trailblazing role she is playing for women in aviation in the UAE," said Mohammad Al Bulooki, COO, Etihad Aviation Group. "She will no doubt be the first of many, and Etihad looks forward to welcoming more female pilots to the rank of Captain in the future."
To obtain the rank of Captain, Al Mansoori had to complete Etihad's rigorous program of checks, as well as the mandatory number of flying hours required to be considered Captain. After passing the UAE General Civil Aviation Authority's theoretical knowledge and flying exams, Al Mansoori officially became the first Emirati female captain to hold an Air Transport Pilot License in the UAE.
"Aviation is gender blind, and to prove oneself, Etihad's pilots undergo intensive exams and meet strict requirements on flying hours to ensure the highest standards of training in international aviation are upheld," said Al Bulooki. "Aisha earned her rank and will no doubt inspire her fellow Emiratis and young women around the world to follow their dreams in aviation."
Al Mansoori began regular flying duties as Captain at Etihad on Aug. 28, a day which also marks Emirati Women's Day.
Is an airline's support of gender diversity important to you when selecting an airline? What are your thoughts on Al Mansoori becoming the first female Emirati captain in commercial aviation? What are your thoughts on gender discrepancies in the aviation industry, in general? Tell us your thoughts. Email us at [email protected]. Please include your full name and location.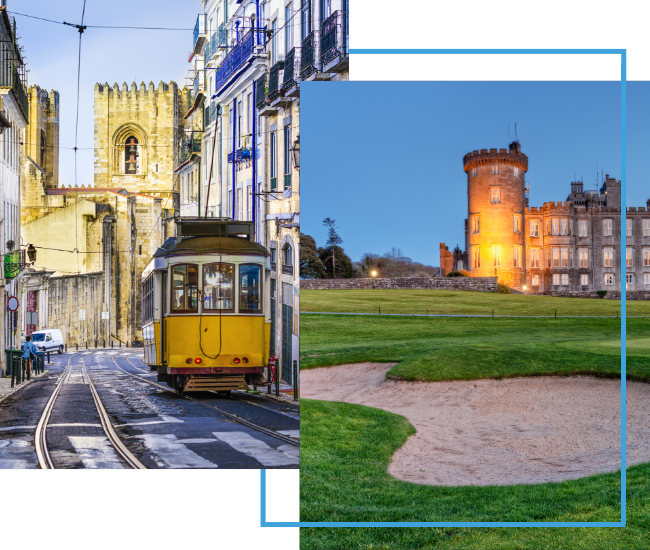 FX Excursions
FX Excursions offers the chance for once-in-a-lifetime experiences in destinations around the world.
Explore Excursions
Did the new film Oppenheimer rouse your interest in the nefarious world of international espionage? You can go straight to the real-life setting for covert actions this November (Nov. 10–12), when La Fonda on the Plaza in Santa Fe hosts a specially themed "Spies, Lies and Nukes" weekend. The hotel actually served as the retreat location for Manhattan Project scientists, who stayed at La Fonda on the Plaza to take a break from the stress of their work. During the weekend, the property's La Fiesta Lounge will make a tasty nod to those days by serving up a special Atomic Martini.
Sponsored Content
United Airlines is in the midst of a major initiative to modernize its fleet over the next several years. After first announcing the plan in 2021, planes fitted with United's signature interior are finally beginning to appear across the airline's narrowbody fleet of Boeing and Airbus planes. United flyers are sure to notice these enhancements from the moment they step on board: Each new or updated plane sports remodeled seats, seatback entertainment screens for everyone, Bluetooth connectivity and more, all adding up to a better experience on every journey.
Ever want handcrafted martinis and freshly shucked oysters delivered straight to your room? The Read House's New Martinis & Pearls service has you covered. Shining in 1920s-themed decor, the historic hotel in the heart of Chattanooga offers a true Gatsby-esque experience, now further elevated with this upscale amenity. Guests can now indulge in their perfectly chilled martini, made to order, and "pearls" (oysters) in the comfort of their room.