While not unique to the travel industry, gender inequality manifests itself in many forms throughout the tourism sector. Despite women comprising the majority of the workforce, making up almost 54 percent of those employed, they typically work in service and clerical jobs while the smaller percentage of men hold management positions. This is a stark contrast considering women employed in the travel industry have the highest purchasing power.
For women with managerial roles, like Lisa Lutoff-Perlo, president and CEO, Celebrity Cruises, working in a male-dominated field each day can be difficult. "If we are in meetings with people from outside our company, no one assumes I am the president and CEO."
Understanding the root of such discrepancies means looking into the structure and organization of companies in the travel industry. Organizations are not neutrally organized and are instead the "product of history and culture and are influenced by external conditions," as Ines Claudia Rijo de Carvalho argued in her essay, "Gendering the Tourism Sector: Women Managers' Experiences in Hotel and Businesses in Portugal."
Following the World Travel & Tourism Council Summit in 2021, featuring almost 600 international travel leaders and CEOs, attendees created several goals to tackle these issues.
By 2030 private sector signatories agreed to increase female representation in leadership roles within the travel industry by 30–50 percent. They also agreed to increase the number of female corporate executives and board members by a third. AccorHotels became the first and only hotel group to join the HeforShe campaign in 2015, while at Banyan Tree Group, 31 women and 43 men comprise top management. Thirty-two percent of officers on Celebrity Cruises are women, about six times higher than the average.
Michelle Woodley, president, Preferred Hotels & Resorts, noted progressive changes within her company. As a female head of a hospitality brand, Woodley works to ensure women are provided with the same tools to reach managerial positions: "We don't distinguish excellence by gender, though we realize that diversity of thought and approach is vital to a prosperous workplace. By having both women and men in top management, we receive a valuable mix of perspective in the areas of collaboration, communication style and change management, which helps us overcome barriers and make well-rounded decisions."
The World Tourism Organization created an action plan to narrow the gap between male and female management roles in the travel sector, listing skills training for women, the implementation of technology and the encouragement of female students in tourism studies as some ways to address this issue.
Travelers can help narrow the gap by joining trips aimed at supporting and connecting women, like Wise Steps Travel's A Woman's Journey; supporting women-owned tourism businesses; and visiting websites like fairhotel.org to find out if their travel supports workers and their chance for a better life.
As Lutoff-Perlo noted, "Too many people talk about gender equality, but too few actually achieve it, and too few also create a welcoming and nurturing environment that these women can thrive in. Therein lies the challenge and the opportunity."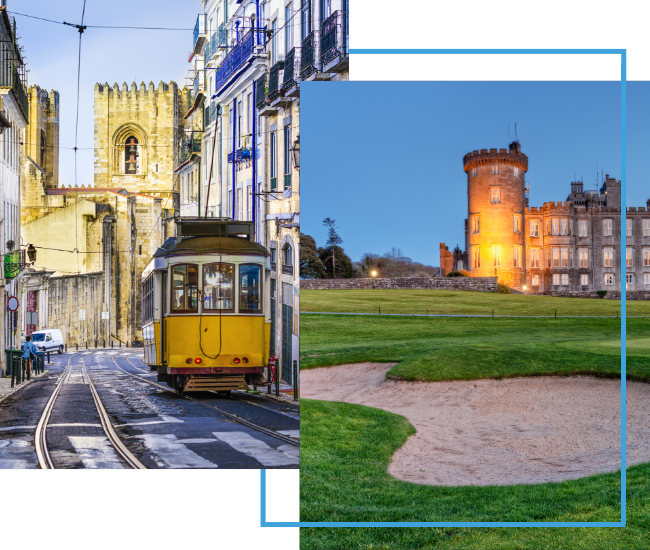 FX Excursions
FX Excursions offers the chance for once-in-a-lifetime experiences in destinations around the world.
Explore Excursions
Travel can take a toll on your body and soul; these products keep you looking (and feeling) good. From a clever shoe that puts a spring in your step (and is effortlessly easy to put on and remove) to a lightweight hair dryer and a night cream that works wonders on tired, dehydrated skin, here are three must-haves to tote on your next trip:
Sponsored Content
United Airlines is in the midst of a major initiative to modernize its fleet over the next several years. After first announcing the plan in 2021, planes fitted with United's signature interior are finally beginning to appear across the airline's narrowbody fleet of Boeing and Airbus planes. United flyers are sure to notice these enhancements from the moment they step on board: Each new or updated plane sports remodeled seats, seatback entertainment screens for everyone, Bluetooth connectivity and more, all adding up to a better experience on every journey.
Pleasant weather, autumn foliage and vibrant flowers are among the many delights awaiting nature lovers at botanical gardens and arboretums across the United States. However, some of these green spaces take on additional color this month and through Halloween when enterprising gardeners, landscape architects, management and other creative minds cast a spell with themed environments running the gamut from spooky to utterly bewitching.