According to Armenian legend, the biblical Noah, after braving the flood waters in his ark for 150 days, found the first dry land on the peak of Mount Ararat, a mountain overlooking Yerevan. Such stories seem more plausible when you consider Yerevan, founded roughly 3,000 years ago, is one of the oldest continuously inhabited cities on the planet. With impeccably hospitable locals, world-class museums and endless good food, Yerevan promises to delight visitors for pleasure, business or a mix of both. Beyond the beautiful cathedrals, fabulous dining and bustling nightlife, Yerevan is a business-friendly city through and through. Yerevan Metro makes getting around the city easy, and those in town for work will find no shortage of options for wining, dining and entertaining clients.
Traversing Yerevan, a small and compact city, proves a breeze. You can comfortably cover the historic downtown area on foot, and strolling Yerevan's many parks, monuments and handsome streets offers one of the best ways to see the city. Built in the 1980s, Yerevan Metro is well-maintained, reliable and safe, with trains connecting nearly all the city's important landmarks. Metro tickets cost only 100 dram (about $0.30), and trains run 6:30 a.m.–11 p.m. While ride-sharing apps like Uber and Lyft are not available, taxis are cheap and ubiquitous. Most taxi rides around Yerevan should not cost more than 1,000 dram (about $4). Zvartnots International Airport, Yerevan's main airport, lies about a 35-minute taxi ride from the downtown area, with a shuttle bus from the airport to city center also available.
Armenians enthusiastically relish the pleasures of the table, and their cuisine — replete with exquisite wines and ever- changing seasonal ingredients — reflects a hidden treasure of international gastronomy. The luxurious Hotel Alexander in downtown Yerevan operates a collection of excellent restaurants, ranging from white-tablecloth dining rooms to cigar lounges boasting extensive wine and cocktail lists. Gabriel's Bar and Lounge, well-suited for power lunches with clients, exudes sophistication.
The Green Bean Cascade, a local favorite for espresso drinks, makes the ideal place to start the morning with some caffeinated fuel and a delicious breakfast. For a more casual and light-hearted evening, check out Dargett Craft Beer, a celebrated taproom offering some of Armenia's finest brews. If you want to sample upscale Armenian cuisine and learn about the dazzling universe of Armenian wines, book dinner reservations at Wine Republic.
If you and your client are up for an adventure, take a daytrip from Yerevan into Armenia's majestic countryside. Ararat Distillery, Armenia's most renowned brandy producer, offers delicious and educational tours of its facilities. Situated atop a mountain on the outskirts of Yerevan, Ararat Distillery first offers visitors panoramic views of the city before treating them to sublime sips of brandy. During the tour, participants learn about the history and different styles of the fiery, honey-colored liquor. For a more sober excursion, check out Geghard Monastery, about an hour by car from Yerevan. In the fourth century Armenia became the world's first nation to officially adopt Christianity, and centuries-old monasteries still adorn the mountainsides throughout the nation. At Geghard, monastic cells honeycomb granite cliff faces, and monks chant the liturgy in a grand cathedral carved into the heart of a mountain.
Yerevan punches above its weight for nightlife, with pub culture especially robust. For a nightcap or a round with colleagues in a cozy pub, look no farther than Beatles Pub. In addition to boasting an extensive selection of local craft beers, Beatles Pub is popular for bar games like billiards and darts. In the mood for live music? You can listen to traditional Armenian music, consisting of large ensembles playing lutes and other stringed instruments, in downtown restaurants like Yerevan Tavern. The upbeat music pairs well with a glass of good Armenian wine like Areni and perhaps a plate of ghapama, pumpkin stuffed with spiced beef and raisins — an Armenian classic. For a more intense taste of Yerevan's nocturnal revelry, check out Omega and Stop Club, two of the city's favorite nightclubs.
Whether work or play takes you to Armenia's capital, Yerevan will enchant you. With millennia of history, the ancient city in the heart of the Caucasus boasts endless layers to explore. For the gourmand, Armenia's legendary wine, brandy and hearty cuisine might alone be worth the flight. History buffs could spend a lifetime exploring the monasteries, museums and majestic cathedrals of Yerevan and its surrounding countryside. Finally, those in Armenia on business will find themselves pleased with the easy navigability of the city and its limitless options for dining out with and entertaining clients.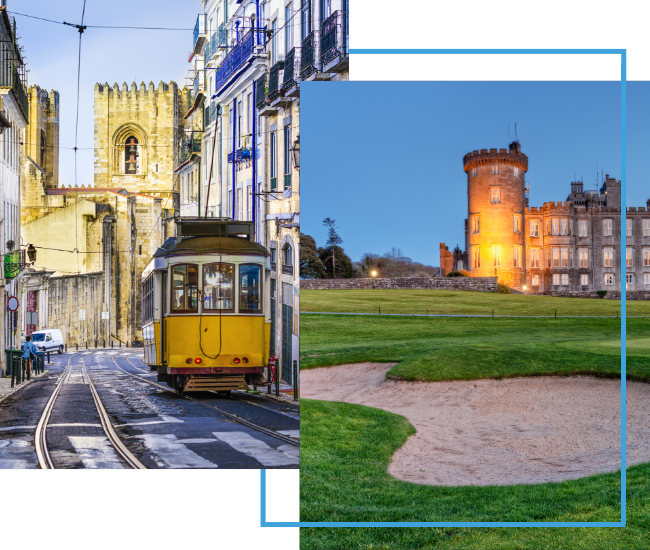 FX Excursions
FX Excursions offers the chance for once-in-a-lifetime experiences in destinations around the world.
Explore Excursions
A new and expanded campus at the Buffalo AKG Art Museum has been completed, reopening this summer and featuring new architecture designed by the architectural office of OMA New York, led by partner Shohei Shigematsu and project architects Lawrence Siu and Paxton Sheldahl, with Cooper Robertson (executive architect). The new expansion includes the Jeffrey E. Gundlach Building and extensive renovations to existing buildings. A $20-million commitment from New York State and Governor Kathy Hochul helped fulfill the expansion's budget and completes the $230 million capital campaign, the largest campaign for a cultural institution in the history of Western New York State.
Sponsored Content
IHG Hotels & Resorts is thrilled to announce the launch of a new mobile product feature for members: IHG Wi-Fi Auto Connect. This feature is now available exclusively in the IHG One Rewards mobile app for both iOS and Android users and will automatically connect IHG One Rewards members to WiFi upon arrival at more than 5,000 IHG hotels worldwide — no separate passwords or log-ins needed. This is in addition to the exciting benefits of being an IHG Business Edge member. IHG Business Edge provides small- and medium-sized businesses access to a user-friendly portal that displays comprehensive spending and savings data while providing the convenience of direct booking with a guaranteed discount.
Ever since opening in 2021, Nobu London Portman Square has served as the focal point for many gatherings, stays and experiences. This fall the hotel's Nobu Bar adds four more reasons to visit with an exciting array of offerings, menus and events.