Name: Dan White
Title: Complex general manager
Company, city: Claridge House; Chicago, Illinois
Number of employees: 70
Recent project: Leading a neighborhood mural design and installation project
First job: Grocery store clerk
Little-known fact about you: I enjoy playing acoustic guitar.
Your Business
What innovations/initiatives do you foresee in the industry over the next years? The continuance of text and chat applications as primary methods of communication with guests
Best career advice you've received: It is nice to be important, but it is more important to be nice.
What advice would you give someone starting out in the field? Always be positive and give it your best effort every day, then repeat.
Dan White as a Traveler
Favorite travel memory or story: A recent family trip to Oregon and a subsequent daytrip to Crater Lake. The combination of spectacular views and a thrilling crater rim hike was an amazing experience to share together.
One travel tip you cannot live without: Kindness to hotel staff will get you many upgrades.
Best advice for business travelers: The more information you share, the better your experience will be.
About Claridge House
Tell us more about the Claridge House guest experience.
Claridge House offers a wonderful neighborhood feel minutes away from Downtown and Lincoln Park.
What amenities can guests expect at Claridge House? How do you ensure guests feel your motto of "our house … your home"?
Guests can enjoy newly renovated guestrooms with inroom fridges and spa-inspired showers as well as fantastic dining. Our team is a family, and our house is your home. The feeling of home and neighborhood is apparent from the second you arrive.
Tell us more about the hotel's Gold Coast neighborhood.
Fantastic open-air dining and shopping all exist within a residential tree-lined neighborhood filled with historic mansions. Both residents and visitors fill the many restaurants and boutiques, creating an energy unmatched in Chicago.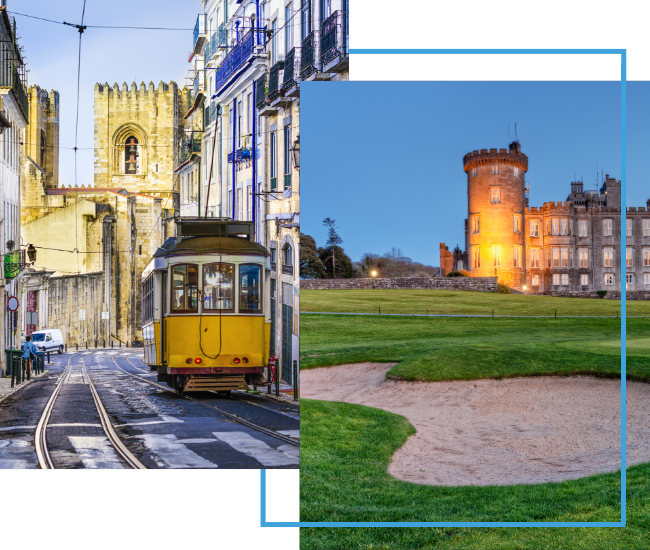 FX Excursions
FX Excursions offers the chance for once-in-a-lifetime experiences in destinations around the world.
Explore Excursions
Less than five years ago the world's first hybrid cruise ship, Hurtigruten Expeditions' MS Roald Amundsen, set sail for Antarctica in November 2019 with 450 passengers. The battery-hybrid-powered ship, named for the first man to cross the continent and reach the South Pole, was built specifically for voyages in polar waters. Its battery-hybrid power reduces the ship's consumption and CO2 emissions by 20 percent compared to equally sized ships.
Sponsored Content
Exclusive Sailing with Global Traveler
A few months ago, I flew Polaris business class on a United flight from Dulles (IAD) to Paris (CDG). It was only when I got to my hotel in Paris I realized that I didn't have my iPad or its bag or accessories. Since I had been working on it in the restaurant in the Polaris lounge and then went directly to the gate, I knew I either left it propped up on my table when I packed up or in my business-class seat. But what was the best method to alert the airline about my careless mishap and (hopefully) retrieve it? With spotty data and WiFi, searching for information on my phone was frustrating and slow. Here's what I learned from the anxiety-inducing experience (and unexpected ending) about what to do if you leave something behind on your flight: