OUR AIR-CONDITIONED MOTOR COACH whisks us off to the edge of the sea by the dramatic El Mirador. This coastal walk along the rugged eastern shoreline of Cozumel offers a popular lookout from a sea-carved rock arch. The selfie crowd deals with their selfie sticks to take photos of the unusual natural limestone formations as we carry on our coastal tour to other sandy stretches.
For cruisers, in winter the unspoiled blue waters, untamed beaches and the freshest seafood dishes are ready to tantalize any taste bud on the compact island of tropical Cozumel. The most important cruise destination in Mexico, Cozumel ensures sun-seeking vacationers who want to kick back get to sample a full spectrum of activities, dining and entertainment.
Visitors will find evidence of a rich history of the great Mayan civilization at the ruins of San Gervasio and the fertility temple of El Cedral, considered the island's first Mayan sacred site. Located in the state of Quintana Roo, this island swath of whitesand beaches earns the accolades of the Mexico Tourism Board as "the place in Mexico to receive the first sunrays."
Blessed with a great marine biodiversity ideal for diving, Cozumel boasts a ribbon of coral reef framed by white-powder beaches. The setting offers a slice of marine paradise: Think dreamy, undulating landscapes framed by warm azure waters and rich tropical foliage that add endless ecotourism opportunities by both land and sea to this sun-kissed tropical mix.
Off the coast of Mexico's Riviera Maya, by the water's edge in a shallow submerged platform, a pod of dolphins performs tricks, smacking their fins in the water and squealing with sounds like laughter. It is time for my dolphin encounter. I exchange looks with my other half as I take my instructions and wait for my cool dolphin moment.
"When they come at you, assume the dead man float and let the dolphins push you straight up in the air," says our instructor. On cue, tickling sensations from a pair of them hit my heels, thrusting me fast and furious across the warm water. Before you know it, I'm flying up, up and away, standing above the sea with arms stretching spread-eagled like Leonardo DiCaprio's in the film Titanic. It was an unforgettable experience. For the wet and wild encounter, it's best to wear a swimsuit under cover-ups and sun protection and bring a change of clothes.
On cruise day, the island's main city of San Miguel morphs into cruise central. With the arrival of cruise passengers, expect downtown to get busy. Diners head to the restaurants. Shoppers explore the scads of souvenir shops. The atmosphere turns electric as local musicians play impromptu Mexican tunes and pedestrians stroll through the square and marina.
At Playa Mia Grand Beach and Water Park, cruise guests strut to lively salsa music at a dance class and later refresh by the crystal-clear waters in this classic Caribbean moment. Families seek out the Buccaneer's Bay area helmed by a pirate ship, where water sprays and animal slides await. Other families venture off to the natural wonders of Faro Celerain Eco Park, aka Punta Sur Eco Beach Park, the largest ecological reserve in Cozumel. Home to coastal dunes, mangroves, reefs, lagoons and its historic lighthouse museum, the favorite pastimes are snorkeling and relaxing.
For more sand and surf time, cruisers snag the all-inclusive day pass, Resort for a Day, to one of seven resorts in Cozumel. It's the easiest way to eat, drink, play and relax on limited time. Spot sun worshippers sprawling on a beach with a refreshing drink, sampling seasonal menu items as their significant others sport snorkeling gear and dip into the azure sea while the kids find Nemo at one of the resort pools.
Other cruise passengers head along the Riviera Maya to the mainland city of Playa del Carmen, a charming beach town of shops, beach and more fun. The famous pedestrian boulevard dubbed Fifth Avenue runs parallel to the sea. Meanwhile, we join other outdoor adventure seekers donning wet suits for a spectacular cenote encounter. A massive cavern of fresh turquoise water drips in sharp skewers of stalagmites and stalactites through a secret subterranean river. We push farther and farther, deeper and deeper, swimming between tight crevices with only the deep snorkel sounds to keep us company during this underwater quest. Later, by a stunning beach, we join a group of snorkelers directing their masks into the coral reef, seeking colorful fish and turtles.
But it's back at Cozumel where the world of Jacques Cousteau awaits. The renowned oceanographer once described Cozumel as the best place in the world for scuba diving, and it continues to rank among the world's best. Deepblu, a dive trip booking platform, organizes a quad of amazing dive tours for cruisers in Cozumel.
"If you always dream to see the underwater world, here we offer you the opportunity to dive in the most beautiful coral reef formations and crystal waters. Cozumel reefs offer you lots of colorful fish and amazing coral reef formations. You just need a couple of hours to be able to feel the best sensation of your life!" laughs Iris Chen, affiliate marketing manager, describing tours available with Deepblu, the fastest-growing social network for divers and ocean enthusiasts.
Ready to tackle the second-largest coral reef system on the planet, scuba divers off Punta Sur plunge into a marine biosphere paradise at Arrecifes de Cozumel National Park, diving past schools of eagle rays, barracuda and toadfish swimming in clusters in a stunning chamber known as the Cathedral.
In Cozumel, the riveting scenes are bound to leave you breathless.
Cozumel Info to Go
Cruise ships including those from luxury Crystal Cruises and global cruise company Royal Caribbean International offer enriching shore excursions with authentic, local experiences in and around Cozumel.
Where to Stay in Cozumel
BLUE DIAMOND LUXURY BOUTIQUE HOTEL With unparalleled views of the sea and surrounding jungle, this adults-only resort playground features Mayan cenote-themed suites and diversions like an 18-hole golf course, fitness center, spa and Champagne breakfasts or morning yoga. Carretera Federal 307 Km. 298.8, Playa del Carmen $$$$
GRAND HYATT PLAYA DEL CARMEN RESORT The only international fullservice beachfront resort in Playa del Carmen's Mamita's Beach boasts plunge pool or swim-up pool options, a cenote spa, fitness center with lap pool, beachfront infinity pools and a variety of dining venues. 1a Ave. Esquina Calle 26, Playa del Carmen $$$$
THOMPSON BEACH HOUSE Experience an upscale bohemian vibe in relaxing Mexican surrounds at this luxury boutique beachfront property on the fabled Riviera Maya, a short walk from Playa del Carmen's bustling Quinta Avenida. Calle 12, Playa del Carmen $$$$
Restaurants in Cozumel
CASA MISSION Dining by candlelight at this colonial-style hacienda is a favorite pastime; the other is dining on the Mexican and seafood dishes with a musical trio performing Mexican classics. Av. 55 between Av. Juárez and Calle 1 Sur, San Miguel de Cozumel $$–$$$
LA CHOZA COZUMEL A favorite hole-in-the-wall frequented by locals and tourists located near San Miguel's central square, this popular restaurant is known for its traditional Mayan flavors and seafood. Calle 10 Norte 216, San Miguel de Cozumel $$
EL MUELLECITO, CANTINA MARISQUERÍA This sports bar/brewery features sunset dining in a casual atmosphere, located on the upper level of this popular ocean strip. Melgar & 11th Avenue, San Miguel de Cozumel $$–$$$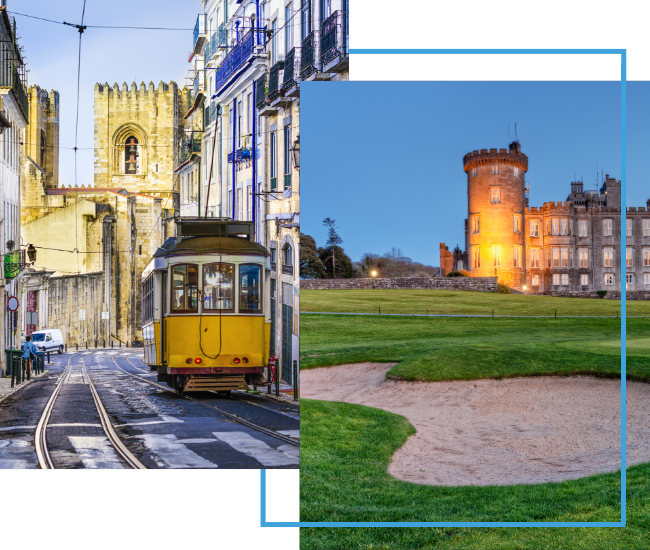 FX Excursions
FX Excursions offers the chance for once-in-a-lifetime experiences in destinations around the world.
Explore Excursions
Think of Tokyo and your mind may wander to the neon signs and bustling crowds of Shibuya and Shinjuku, or the tranquility of the Meiji Jingu shrine, but this huge city offers much to those who explore away from the main tourist areas.
Sponsored Content
Exclusive Sailing with Global Traveler
Automotive museums of all sizes will always capture the imaginations of car and racing aficionados. However, the best deliver a lot of substance beyond the machine itself. Some place an emphasis on science and technology or history, while others display iconic cars from film and television. Museums established and operated by the world's top automakers (think Mercedes, BMW, Audi and Porsche in Germany, and Toyota, Honda and Nissan in Japan) have built-in followings.