Birds on the brain these days? Head to the Columbia Valley, located between the towering Rocky and Purcell mountains in southeast British Columbia. The newest addition to the BC Bird Trail is marked by friendly communities surrounded by wetlands, featuring a burgeoning avian population. In spring, watch for the striking plumage of horned grebes, as well as songbirds and Lewis's woodpecker.
Traveling from Golden and Radium Hot Springs to Kimberly and Cranbrook, discover some of the best birding in the province thanks to a landscape of marshland, rivers, lakes and forests. Paired with charming towns and plenty of roadside sights, the Columbia River Trail is ideal for individual birders, couples and families seeking a spring outdoors adventure.
Surrey, British Columbia, is part of Metro Vancouver and lies between the Fraser River and the U.S. border. The city's new Spice Trail offers a buffet of ethnic dishes, with 40 new restaurants added just in time for spring and early summer. An initiative of Discover Surrey to celebrate the region's rich array of South Asian and multicultural cuisine, the self-guided Spice Trail spotlights restaurants, cafés and retail stores highlighting their spiciest specialties.
Featured Surrey businesses include Clove (Southern India), Syrian Gourmet (Middle East), Union Latinos and lots more. There is also a "chaat trail" that identifies the best spots to sample the savory East Indian snack, which consists of fried dough served with chickpeas, boiled potatoes, yogurt sauce, tamarind and coriander chutneys.
Food fans also won't want to miss the Fraser Valley Circle Farm Tour, a self-guided jaunt through the diverse agritourism experiences found in this fertile area of British Columbia. Visitors can download the Circle Farm Tour road map and spend a leisurely day or weekend driving to specialty farm-gate vendors, open-air markets, eateries and heritage sites, all with ties to Fraser Valley's agriculture and farming heritage. Along the way, do not miss a yoga class with goats, fields of bright purple lavender or mead tasting at a honey farm.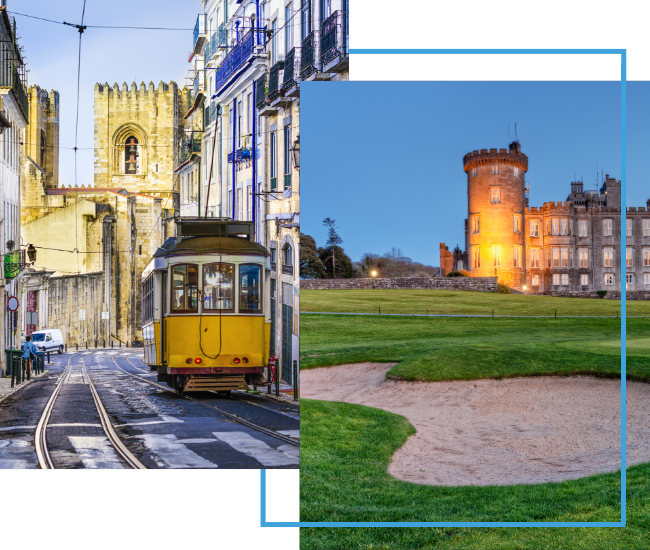 FX Excursions
FX Excursions offers the chance for once-in-a-lifetime experiences in destinations around the world.
Explore Excursions
While the 372-passenger Viking Polaris expedition ship, launched in September 2022, falls midway in size between Viking Cruises' intimate river cruise ships and large-scale ocean ships, it is operated with the same attention to detail and personalized service.
Sponsored Content
Exclusive Sailing with Global Traveler