In celebration of its 20th anniversary, Blue Palace, A Luxury Collection Resort in Crete, Greece, announced an exclusive collaboration with Greek fashion brand Zeus+Δione. Telling its story through this limited collection of accessories, Blue Palace and Zeus+Δione aim to create a synergy epitomizing elegance and sophistication.
Blue Palace, part of PHĀEA, a female- and family-run collection of properties in Crete, combines bold design, responsible living and original experiences, offering guests one-of-a-kind Greek hospitality with virtues of care and authenticity at its core. Blue Palace continues to redefine the essence of genuine Greek hospitality through meaningful concepts giving prominence to a truer and more timeless Greece.
Blue Palace x Zeus+Δione introduces an exclusive limited collection capturing the refined aesthetics of both brands, which feature the signature Spathoto motif showcased on a range of accessories such as hats, shoulder bags, bracelets and pouches, available in navy-and-white cotton for both men and women.
Marios Schwab, creative director, Zeus+Δione, said, "Contentment and relaxation were an important factor to consider when designing the collection for the Zeus+Δione x Blue Palace collaboration. The deep blue against the white, just like all these elements surrounding us on a Greek holiday, set the tone for the signature Spathoto weave. The tote and pouches are created to hold all the things you want to travel with during your stay, whilst the details on the recycled macramé bracelets made with off-cut fabrics -traces of our 10-year journey- tell stories of myths and folktales."
The collection is available to purchase at Blue Palace beginning this month.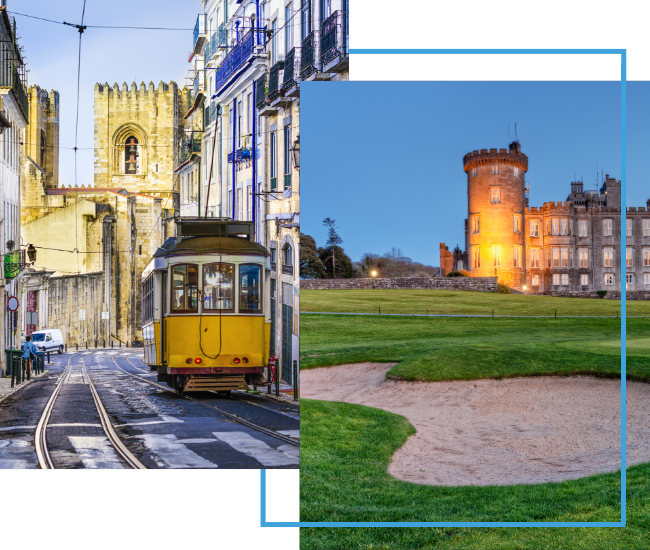 FX Excursions
FX Excursions offers the chance for once-in-a-lifetime experiences in destinations around the world.
Explore Excursions
While the 372-passenger Viking Polaris expedition ship, launched in September 2022, falls midway in size between Viking Cruises' intimate river cruise ships and large-scale ocean ships, it is operated with the same attention to detail and personalized service.
Sponsored Content
IHG Hotels & Resorts is thrilled to announce the launch of a new mobile product feature for members: IHG Wi-Fi Auto Connect. This feature is now available exclusively in the IHG One Rewards mobile app for both iOS and Android users and will automatically connect IHG One Rewards members to WiFi upon arrival at more than 5,000 IHG hotels worldwide — no separate passwords or log-ins needed. This is in addition to the exciting benefits of being an IHG Business Edge member. IHG Business Edge provides small- and medium-sized businesses access to a user-friendly portal that displays comprehensive spending and savings data while providing the convenience of direct booking with a guaranteed discount.