Yucatán stands for "I don't understand you," and we don't understand this much beauty.
As the story goes, when the Spanish first touched Yucatán ground, they encountered some natives.
The Spanish asked, "What's the name of this place?" The natives answered, "Tectetán," which they translated to "Yucatán," when the Mayas were actually saying, "We don't understand you."
Even though the name came from a misunderstanding, the beauty of this place doesn't need any translation.
You can experience full tours around one of the seven wonders of the modern world, Chichén Ítza or the Old Ruins of Uxmal; dive into the cenote Xlacah; or visit Valladolid. And after a heavy day, enjoy tasty, typical panuchos with a refreshing chaya water.
The contact with nature, culture, gastronomy and history can blow your mind away and will always bring you back to Mérida, the capital. Whether you're with friends, family or business, the multiple choices that Yucatán has to offer will always be a good idea.
— Mariana Zenizo — account executive & media representative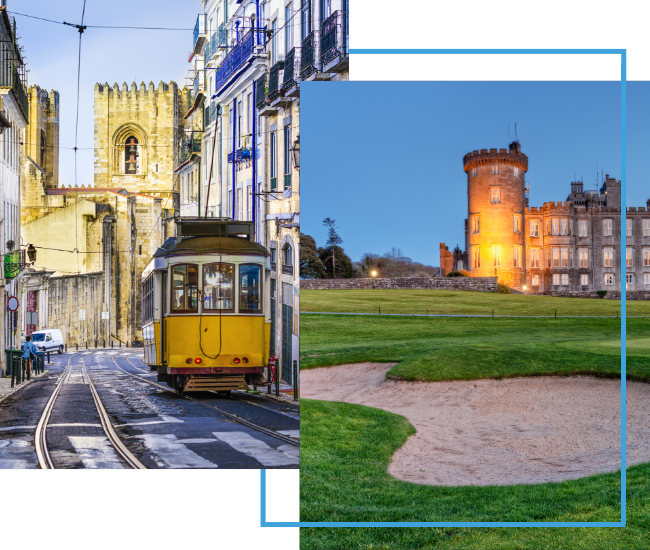 FX Excursions
FX Excursions offers the chance for once-in-a-lifetime experiences in destinations around the world.
Explore Excursions
There may not be snow in Los Angeles this season, but Waldorf Astoria Beverly Hills is certainly full of the holiday spirit, with Christmas, Hanukkah and New Year's events happening in the hotel's gorgeous event spaces.
Sponsored Content
Are you looking to enhance your business trip with a little leisure? Look no further than Portugal, a country renowned for its captivating blend of history, culture and natural beauty. And with TAP Air Portugal, you can effortlessly transform your business trip into an unforgettable bleisure adventure. Discover why Portugal and TAP Air Portugal are the perfect combination for an enriching and rejuvenating experience.
Looking for fun things to stuff into the toe of a few holiday stockings? Here are some great choices: