I joined several friends in St. Louis, Mo., for a convention and the Go! St. Louis Marathon. I wasn't running, but I was there to support my friends and enjoy the Gateway City.
My first non-Chicago baseball game was in St. Louis against the Cincinnati Reds. Now, some 35 years later, I once again saw the Cardinals face the Reds at Busch Stadium. This time the Cardinals lost, but as a Cubs fan, I was not unhappy.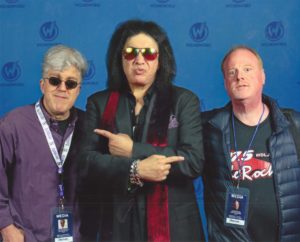 On Saturday night, the non-runners enjoyed a Gene Simmons concert at the Pageant. Pageant, opened in 2000, is a cool concert venue seating up to 2,300 people. It was built for intimate concerts and has fantastic sightlines and awesome acoustics. It is one of those places that just feels cool.
As a kid, Kiss was the first rock band I loved. As Simmons kicked off the show with "Deuce," I was immediately that kid again. By the time he finished with a little Chuck Berry tribute, Simmons once again had proven why he is one of the greatest and still a master showman.
The Go! St. Louis Marathon encompasses 11 different races, attracting more than 25,000 runners. The Sunday weather was perfect for running, but I did resist the urge to enter, as the finish line featured St. Louis-themed food. Somehow I always seem to have more fun watching runners as opposed to running myself.
My trips always involve good food, and I never miss the chance to return to an old favorite. In St. Louis my old favorite is Lombardo's. I enjoyed the Linguine Seafood, while my friends loved the Filet Gorgonzola, the Chicken Lucciano and the Veal Piccatta. Delicious food, a relaxing atmosphere and an attentive staff made for a wonderful feast.
When searching for cannoli, Nick and Elena's came highly rated, and it did not disappoint. The secret is always in the filling, and Nick and Elena's got it just right — creamy and cheesy, without being sugary-sweet.
It was a short three-day weekend with a full itinerary. Outstanding food, rocking music, baseball and great friends made for a lot of fun. I even had a few warm, nostalgic moments.
— John Wroblewski, distribution specialist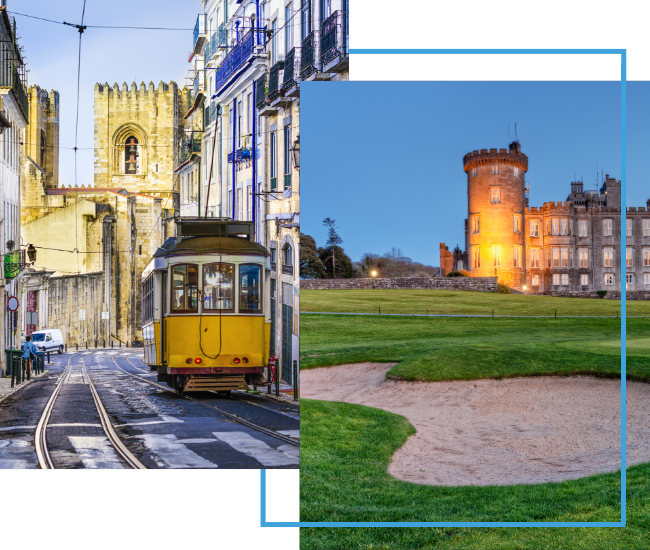 FX Excursions
FX Excursions offers the chance for once-in-a-lifetime experiences in destinations around the world.
Explore Excursions
There is something magical about sipping a glass of local wine while watching the sun slip into the Aegean Sea as the afterglow tinges traditional, white-washed Cycladic houses with glorious shades of rose, purple and gold. Ancient Greeks believed Helios, the Sun God, caused sunsets by driving his fiery chariot into the sea. Standing at water's edge in Mykonos, watching the sky slowly turn from purple to inky black, you almost believe it.
Sponsored Content
Exclusive Sailing with Global Traveler
The prospect of a post-visit treasure hunting session inside the shops of landmark museums such as the Louvre in Paris, the Uffizi Gallery in Florence and The British Museum in London can be irresistible. However, some of Europe's smaller and more unusual museums boast retail spaces with a surprising "wow" factor, often as well-curated as the galleries.