As the cold weather is upon us in Philadelphia, I can't help but wish for the return of warm weather, longer days and more sunshine. While it's only been a few weeks since we exited the 70-degree territory, I'm already looking ahead to the next few months of winter and am getting some ideas on when to plan a getaway.
At the end of this past winter, my sister and I went on a trip to Mexico to escape the chill and made our way to the warmer climate. We packed our bags full of swimsuits and sundresses and headed down to Riviera Maya, staying at the Bahia Principe Akumal Resort. This all-inclusive served as the perfect spot to enjoy sunning ourselves on beaches, trips to the spa and checking out the cenotes and Maya ruins in Coba, Mexico.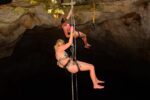 When we first arrived at the resort, we checked in and made our way to our room to drop off our luggage and decompress after our flight before heading out to check out the beaches and pools we'd be lounging at for the next week. While we spent most of our time lounging and enjoying more casual food and drink, the resort had a plethora of nice restaurants, many of which we got the chance to enjoy throughout our stay. Midway through the week we visited the spa, which was secluded in a quieter area of the resort. Towards the end of the week we took a tour that brought us to a nearby nature reserve to swim in a cenote, and to the Maya ruins in Coba. This excursion was a really fun bit of exploring added to our trip and was definitely worth the lost beach day.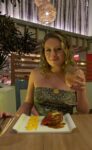 We spent our final days of the trip relaxing and taking in the last bit of warmth before heading back to Philadelphia to finish out the winter. While the cold has its positive moments, reflecting on this trip gets me excited thinking about where I'll plan my next winter getaway.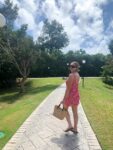 — Aly Evans, administrative assistant
FX Excursions
FX Excursions offers the chance for once-in-a-lifetime experiences in destinations around the world.
One of Ibiza's hottest restaurant destinations since its opening five years ago, Bottega il Buco, draws legions of fans with the addition of new head chef Max Rivera Papic, whose kitchen credits include skills honed under the tutelage of Alain Ducasse at The Dorchester, London.
Sponsored Content
Experience the beauty of Alaska and save 60 percent off cruise fares on your second and fourth guests. Plus, drinks, WiFi and tips are all included.
Ski season is around the corner. Now is the perfect time to plan your winter ski getaway. These Colorado resorts offer deals designed for skiers.