For better or worse, I spent this summer having my travel plans dictated by the itinerary of Taylor Swift's Eras Tour. In mid-July, Swift played Empower Field at Mile High in Denver, and I flew from Philadelphia to join her and about 70,000 other fans. I'm a lifelong Swiftie, and I've met friends from all over the country through a shared love of Swift. My friends and I decided to convene in Colorado because of the opening act; Swift's openers vary city to city, and Denver was the final of a mere handful of shows MUNA, one of our favorite bands, joined Swift for.
Headlines have been dropping about Swift near-singlehandedly reviving the struggling travel-related industries of hotels and airlines still suffering from the pandemic. I am among the many who can say the reason I traveled this summer was the pop star.
Traveling for Swift was what it took to remind me of the autonomy I now have as a young adult. A lot of my development feels like it got arrested by the pandemic, with study abroad essentially cancelled for my graduating class, and travel of all kinds continuing to feel high-risk. The Eras Tour renewed my interest in going places, in seeing more of the world and in having story-worthy experiences.
As I emerged from Denver International Airport into the non-oppressive air of a summer morning in Colorado, it was like the world was widening before me, the mountains taking shape on the horizon telling me I was somewhere completely new. It had been a while since I had been on a plane — the last time I had traveled far enough from home to need one was well before the pandemic, when I flew to Toronto to visit a friend.
Flying to Denver to see MUNA and Taylor Swift at The Eras Tour reminded me the rest of the world is more accessible than I give it credit for, that leaving the East Coast is possible, and that the country (and the world) is wide. I never would have flown to Denver alone if I hadn't known I was going to have the comforting and familiar presence of Swifties (and Taylor herself) on the other side, but having now planned a trip with friends once, doing it again (maybe not for a Swift concert) can only get easier.
The Mile High City was incredibly welcoming to Swift and her legions; I spotted signs in more than one storefront welcoming Swifties to Denver. My friends and I stayed at The Art, a gorgeous hotel that we got an amazing deal on through a stroke of luck, and though we did not have as much time to explore the city as we would have wanted, we still had a day to walk around — we got brunch, found cafés and shops, and soaked up the city.
It seemed that lurking around every corner was someone wearing Swift's merchandise or a blindingly sparkly dress, clearly in Denver for the show. I struck up a conversation about the concert with my seatmate on the plane ride home who was sporting her Eras Tour sweatshirt as a badge of honor the same way I was. Every time I travel, I am taken aback by how many other people are going to the same location at the exact same time I am. The reason both me and the woman next to me went all the way to Denver to see a Taylor Swift show when she had played in Philadelphia a few months prior may seem inscrutable to a lot of people, but the power of Taylor Swift is like that — she works in mysterious ways.
— Hannah Gruen, administrative coordinator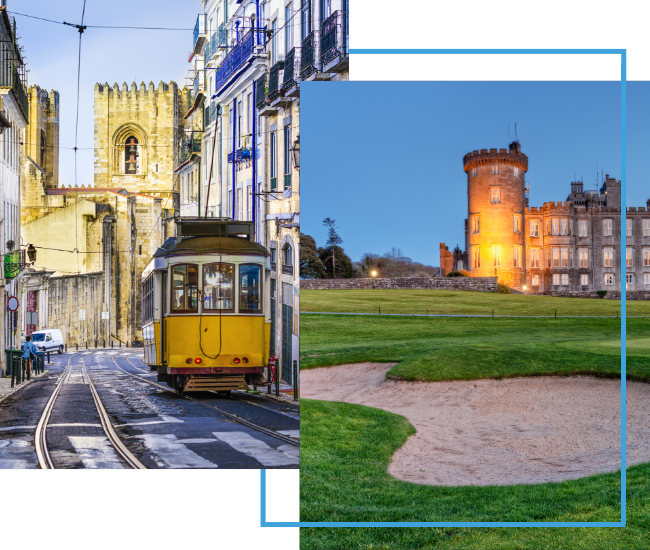 FX Excursions
FX Excursions offers the chance for once-in-a-lifetime experiences in destinations around the world.
Explore Excursions
Everyone loves a good Christmas tree, but these iconic hotels around the world take it one step further with designer-styled trees illuminating lobbies and public spaces, wowing all who enter. From Lela Rose to Louis Vuitton, don't miss these ultra-luxury trees redefining tree decorating as we know it.
Sponsored Content
Many small- and medium-sized businesses face time and budget constraints when organizing corporate hotel travel for employees. To address this problem, IHG® Business Edge emerged as a cost-free business travel solution for small- to medium-sized enterprises, offering travel managers exclusive access to enticing perks, handpicked educational resources and comprehensive company travel metrics. IHG Business Edge connects our loyal customers to our portfolio of 5,800 hotels and resorts across 18 brands in more than 100 countries.
As another phenomenal year of travel comes to an end, it's time, as always, for Global Traveler to celebrate and award those who do it best as we announce the 2023 winners of the GT Tested Reader Survey awards. But that's not the only cause for celebration here: We've hit another major milestone, as this marks our 20th year honoring the best of the best inn world of travel!