Since I debuted the Talking Travel interview series, I've started receiving suggestions for interesting guests. My Global Traveler colleague, account executive Maria Angeles, thought Sahara Rose would be a great guest, and she was right.
Sahara is a Certified Wellness Travel Coach and Consultant and Certified Corporate Wellness Specialist. I started this interview by asking Sahara to describe what those lofty titles mean.
After explaining exactly what she does, Sahara discussed how her travel career started. Similar to my other Talking Travel guests, Sahara believed in the healing power of travel, but she followed an unconventional path into the travel industry. Armed with a résumé showing more than a decade of studies and travels to more than 80 countries, Sahara embarked on a career in wellness travel coaching and consulting.
An astute businessperson, Sahara founded Sahara Rose Travels, LLC and The Travel Coach Network. Along the way, Sahara wrote Hey You, Just Go!, a book extolling the value of getting the most out of travel and the path to achieve that goal. It's not a book of tips and tricks but rather one of building a mindset to become a master traveler. One of the things that impressed me about Sahara is how she balances her passion for travel with a great business sense. She beautifully merges the two, with each complementing the other.
As usual, I also asked Sahara about her favorite travels and her bucket list destinations. With more than 80 countries on her travel résumé, both questions might be difficult to answer, but Sahara gave thoughtful answers, as I expected she would.
One of Sahara's stated missions is to redefine wellness travel, proving it is a true healer and not a glitzy concept of spas and yoga. Judging by her attitude, book and work with companies, Sahara is well on her way to reformulating thoughts on wellness travel.
Talking Travel is an interview series on Global Traveler. Subscribe to the GT YouTube channel to be notified of all future interviews and other travel-related videos.
— John Wroblewski, online writer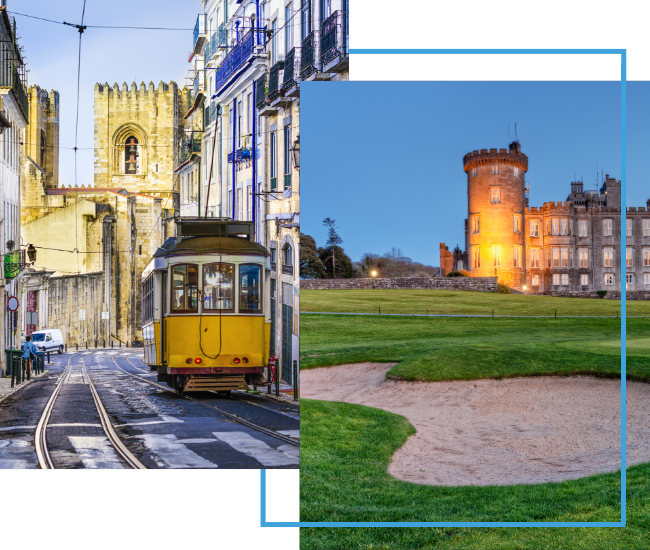 FX Excursions
FX Excursions offers the chance for once-in-a-lifetime experiences in destinations around the world.
Explore Excursions
The Perelman Performing Arts Center (PAC NYC), the cultural cornerstone and final public element of the World Trade Center site, opened this September.  The new performing arts center in Lower Manhattan provides a dynamic home for the arts, serving audiences and creators through flexible venues enabling the facility to embrace wide-ranging artistic programs.
Sponsored Content
From the moment you step onboard Air Tahiti Nui's Tahitian Dreamliner, you will be transported to The Islands of Tahiti. The French Polynesian carrier considered every detail to awaken its passengers' senses, creating the feeling you are already on the Islands while 30,000 feet in the air.
Whether you call secondhand fashion treasure troves "thrift stores," "fripperies," "charity shops," "vintage boutiques" or something else, shifting the paradigm from "old clothes" to "new finds," you may find the best, most conversation-starting souvenirs inside these shops and neighborhoods located in the world's most fashionable cities and a few unexpected places.