Barbara Jordan is a legend in softball. Despite her impressive softball résumé, when I interviewed Jordan for Talking Travel, the subject was something much more important.
As a collegiate player, Jordan was a three-time first-team All-American, a three-time National Champion and an inductee in the California State University Northridge Hall of Fame. Jordan went on to play eight seasons with Team USA, including the 1996 gold medal-winning Olympic squad. She has also been a successful coach and broadcaster.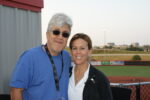 I could talk softball with Jordan for hours, but for the latest Talking Travel interview, Jordan talked about her career away from the ballpark. In addition to being a softball great, Jordan is a personal safety expert.
In 1988 Jordan's sister Bev was killed by her fiancé. Jordan founded Always Bev to honor her sister while raising awareness, educating and empowering. Simply stated, Always Bev stands for Be Vigilant, but its meaning, scope and significance go well beyond that.
After a brief history of Always Bev, Jordan gave her travel safety tips. With just a few simple steps taking mere seconds, travelers can feel safer along every part of their journey. A major part of Jordan's message with Always Bev is overcoming fear through preparation. Always Bev is about enjoying life while eliminating (or greatly reducing) fear through being vigilant. Eventually, those extra steps become part of the natural routine of travel, much like packing.
I wanted to share Jordan's story and insight because of her background, knowledge and approach. Through her classes or chats, Jordan delivers her message with common sense. Anyone can utilize her defense techniques.
It took a lot of courage to take her sister's tragedy and create something so positive in the aftermath. Through Always Bev, Jordan is making the world and travel safer for all.
Talking Travel is a new interview series on Global Traveler. Subscribe to the GT YouTube channel to be notified of all future interviews and other travel-related videos.
— John Wroblewski, online writer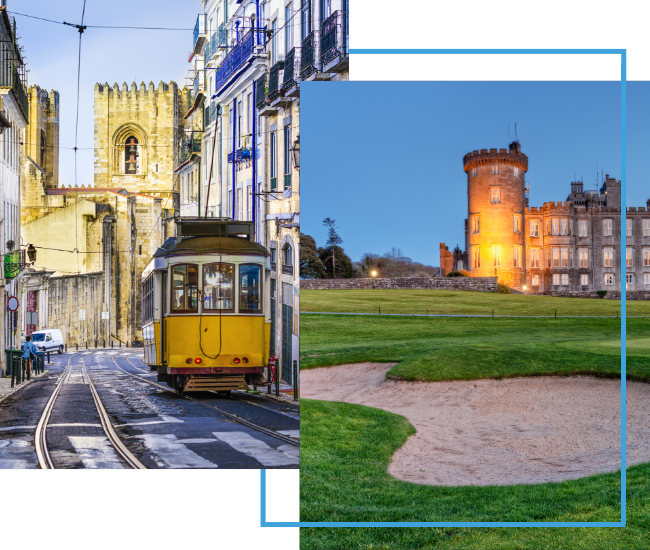 FX Excursions
FX Excursions offers the chance for once-in-a-lifetime experiences in destinations around the world.
Explore Excursions
There is something magical about sipping a glass of local wine while watching the sun slip into the Aegean Sea as the afterglow tinges traditional, white-washed Cycladic houses with glorious shades of rose, purple and gold. Ancient Greeks believed Helios, the Sun God, caused sunsets by driving his fiery chariot into the sea. Standing at water's edge in Mykonos, watching the sky slowly turn from purple to inky black, you almost believe it.
Sponsored Content
Learning more about our readers' travel habits and preferences ensures Global Traveler delivers the content you desire. As the travel industry has adapted and changed over the last few years, it's more important than ever to connect. To best meet your short- and long-term travel content needs, please help us!
The prospect of a post-visit treasure hunting session inside the shops of landmark museums such as the Louvre in Paris, the Uffizi Gallery in Florence and The British Museum in London can be irresistible. However, some of Europe's smaller and more unusual museums boast retail spaces with a surprising "wow" factor, often as well-curated as the galleries.