My sister Jean, a faithful Global Traveler reader, knows I love outdoor art. Every year when her hometown, Tinley Park, unveils new Benches on the Avenue, she shares the news with me.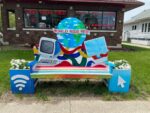 Debuting in 2004, Tinley Park's Benches on the Avenue is a public art program featuring colorful, themed benches around town. One of the most popular attractions, benches are the work of professional and amateur artists— sponsored by businesses or individuals.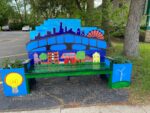 On display May through October, benches have a different theme each year. The theme for 2023 is Industry, Invention and Progress. Each bench honors a creation that changed the world and the way we live. Previous years included Animal Adventure, Heroes and Villains, Classic TV and The Magic of Music.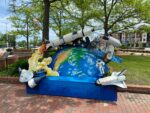 This year my sister's granddaughter, Delaney, 5, is old enough to enjoy the fun benches. Although she is too young to understand the concepts, she appreciates the colors and fun designs. Checking out the benches was a fun playdate for the two generations. This is more proof of the benches' appeal to all ages. On my recent trip to my sister's, I saw several, but I need a return trip to see all of them.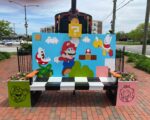 Like other outdoor art, Benches on the Avenue bring life to otherwise mundane scenery. One other benefit is the benches are functional as well as aesthetically pleasing. Benches on the Avenue, with form meeting function, are the best kind of outdoor art displays.
— John Wroblewski, online writer
FX Excursions
FX Excursions offers the chance for once-in-a-lifetime experiences in destinations around the world.
Sponsored Content
Welcome to The Islands of Tahiti, where every moment is a treasure waiting to be discovered. From the moment you arrive, you will be greeted with warm hospitality, time-honored traditions and an awe-inspiring landscape that will take your breath away.
Contemporary lifestyle hotel brand art'otel expands throughout Europe with the launch of three new properties in Zagreb, London's Hoxton and Rome, all slated to open between fall 2023 and early 2024. These three hotels join the brand's existing boutique hotels in Berlin, Amsterdam, Cologne and another London property.