Recently, my friends and I had the pleasure of getting a tour of the WCIU studios at Weigel Broadcasting in Chicago courtesy of Rich Koz. The legendary Koz is celebrating 40 years as horror host Svengoolie.
A Chicago area native, Koz was studying broadcasting at Northwestern University when he sent in material to Jerry G. Bishop, the original Svengoolie. After Bishop invited Koz on his show, they worked together for several years. When Bishop moved to San Diego, he suggested Koz take over as "Son of Svengoolie." Little did Koz realize, this would be a lifetime role.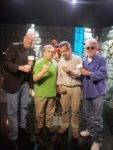 The Son of Svengoolie officially debuted June 1979. It had a few homes and was shortened to Svengoolie before finding its current home at WCIU in 1995. In 2011 the Chicago icon was launched onto the national scene when the show joined the Saturday night lineup on the MeTV classic TV network.
When they are not in studio, Koz and his executive producer, Jim Roche, can often be found at area charity events and other appearances. At a time when most people are looking at retirement, Koz is at the peak of his popularity and plans on keeping it going.
During the afternoon, we talked a little travel. To no surprise, he listed Chicago as his favorite city. Koz went on to say he loves to travel, though, especially to the lakefront area of Michigan's lower peninsula. He enjoys searching the clear skies for stars and constellations.
Koz would definitely be on the Mt. Rushmore of Chicago television. Despite his popularity, Koz remains humble and is truly one of the nicest, most genuine, giving people I have ever met. I have worked many events with Koz, and I have seen how hard and tirelessly he works.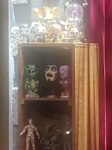 Being with Koz on the Svengoolie set was about as cool as it gets. Few things are as "Chicago" as Koz and Svengoolie. To a Chicago kid who grew up watching him, joining him on the actual set was surreal. We saw his coffin, the rubber chickens and the rest of the artifacts often seen in the background of the show.
I am extremely proud to have added Koz to the list of celebrities I interviewed. I am even more proud to count Koz among my friends.
— John Wroblewski, online writer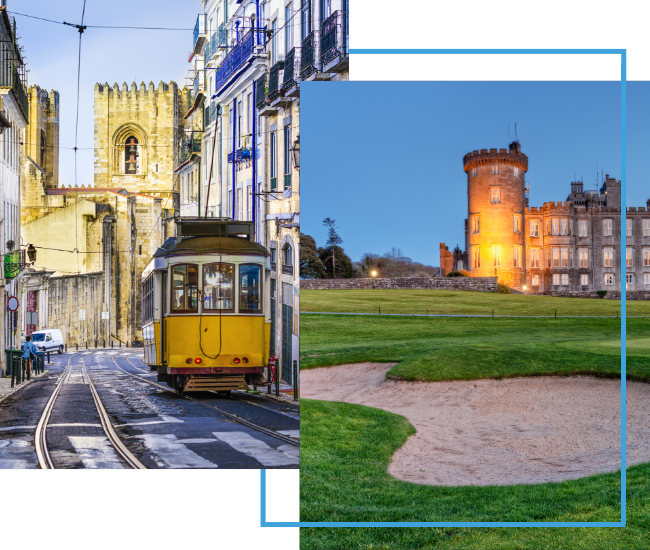 FX Excursions
FX Excursions offers the chance for once-in-a-lifetime experiences in destinations around the world.
Explore Excursions
If fabulous food and beverages are a must-have for any weekend getaway, then look no further than the City of Brotherly Love. Whether your palate has a penchant for vibrant Latin American fare or cozy French cuisine, whether you're an oenophile looking to swirl, sniff and sip your way around the globe or you'd rather sample farm-to-glass cocktails, Philly's got it all this fall. (With the exception of Bolo, which is a short taxi or Uber ride away and definitely worth the trip, the rest of these spots are all within walking distance of each other.)
Sponsored Content
Don't risk losing all the money you've spent if you must cancel your trip at the last minute. Allianz Travel Insurance can give you:
From Santoríni to Dubai to New York, some hotels just have that "it" factor that draws visitors far and wide. For some hotels it's their proximity to popular landmarks and attractions, for others it's their amenities. But these hotels have something few can claim: a true room with a view.