I recently was browsing Facebook and saw a friend taking her daughter to Disney World in Florida. I believe she is about 5 years old, and it made me reminisce about my childhood family vacations and the wonderful memories made with my mom; dad; and brother, Allan. Today's travel landscape has shifted so much for family travel, multigenerational travel and group/friend travel. Growing up, most of my friends' families had places of interest they would frequent annually, such as the Jersey Shore, Maryland beaches or even the Caribbean. My family liked to mix it up depending on our age; interests; and my parents' desire to expose us to various cultures, history and natural wonders domestically and internationally.
Our platform, www.whereverfamily.com, is a superb research tool for families, groups and friends to learn or be inspired about a destination of interest. Our editorial team covers topics, locations and destinations that are resources for a great trip. We also host the annual Wherever Awards, reader-voted, travel-themed awards that celebrate the best of family, multigenerational and group travel. If you would like your opinion to count as to which companies take the lead, you can vote online here. Be sure to fill in the ballot at least 50 percent of the way or your submission will be disqualified. We end voting March 31. Stay informed on what is current and new for family travel by visiting the site, subscribing to our e-newsletters and liking our social media accounts.
I am in the midst of finalizing plans for a trip with my mom in April. We will cruise the Western Mediterranean, including stops in Italy, Spain and France. It will be such a treat to spend time with her and make more memories together. I am curious and would love to hear from our readership: Where is your next family or group vacation? Do you have a destination you always visit? Please share some feedback in the comments below; it would be great to hear what destinations are of interest to you!
— Stephanie Makowski, account executive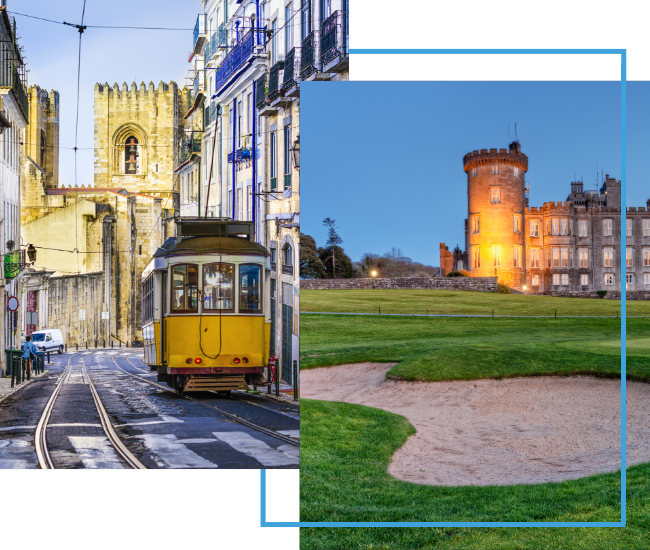 FX Excursions
FX Excursions offers the chance for once-in-a-lifetime experiences in destinations around the world.
Explore Excursions
There may not be snow in Los Angeles this season, but Waldorf Astoria Beverly Hills is certainly full of the holiday spirit, with Christmas, Hanukkah and New Year's events happening in the hotel's gorgeous event spaces.
Sponsored Content
In an increasingly digital and interconnected world, the Global Business Travel Association (GBTA) Convention remains an indispensable platform for business travel industry professionals seeking to make the most of the power of face-to-face connections. Taking place August 13–15 in Dallas, the 2023 GBTA Convention provides the unique opportunity for professionals and companies to join visionaries, thought leaders and industry experts for meaningful networking, cutting-edge insights and inspiring innovation.
Looking for fun things to stuff into the toe of a few holiday stockings? Here are some great choices: