To celebrate Espresso Martini Day on March 15, I dedicated this week to finding the best recipe for the popular cocktail. The espresso martini, according to legend and an article in GQ, was invented in 1980s London by renowned mixologist and bartender Dick Bradsell. So the legend goes, Bradsell created the martini at the request of a now-famous supermodel, rumored to be Kate Moss, who needed a drink to wake her up. This now wildly popular cocktail later saw a revival in 2020 and has been an indicative marker of trendiness at most bars and restaurants ever since.
While the original concoction contains a balance of vodka, espresso and coffee liquor, many variations popped up during this latest surge in popularity. To put these to the test, this week I decided to make each of these recipes to see how they compare and decide which is my favorite. The three recipes I've decided to follow are listed here:
The Classic
2 ounces Absolut Vanilla Vodka
½ ounce Kahlúa
1 ounce espresso
Tequila Espresso Martini
2 ounces blanco tequila
1 ounce espresso
½ ounce Kahlúa
Dash cinnamon
Bailey's Version
2 ounces Absolut Vanilla Vodka
1 ounce espresso
½ ounce Kahlúa
½ ounce Bailey's Irish Cream
On Night One of this test, I made The Classic. As it was a Monday night, I stuck with decaf espresso made with my Nespresso machine. The recipe called for simple syrup, but I made the decision to leave that out because I'm not a huge sweet fan. This was definitely the right choice, as I found this recipe perfect. It was well-balanced and obvious why this recipe is a classic.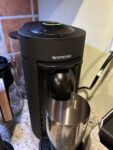 For Night Two, my friend and I decided to do one of our "at-home happy hours," and made the Tequila Espresso Martini. This version was different, to say the least. I had heard of people using tequila instead of vodka in martinis before; however, I did not have high expectations for it. While this was perfectly sweet, I found the tequila flavor clashed and the cinnamon to be overpowering.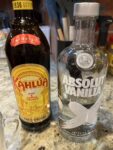 On Night Three, I finished this trial out with the Bailey's version. This one was pretty good. The creaminess of the Bailey's definitely was tasty; however, I found this to taste a bit more like a spiked iced coffee rather than an espresso martini. Still good, but I think this changes the cocktail a little too much from the original.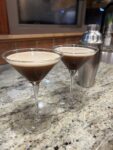 At the end of the trial, I am not surprised to say The Classic was my favorite. While it was fun to test these three out, there were plenty of interesting variations of the espresso martini I found and so many bars and restaurants that have their own take on the cocktail for you to try.
— Aly Evans, administrative assistant
FX Excursions
FX Excursions offers the chance for once-in-a-lifetime experiences in destinations around the world.
With the start of spring, travelers have their choice of new design-centric boutique properties opening in the coming months. Check out these properties for travel inspiration.
Sponsored Content
Europe is more fun with a Portugal Stopover.
Mendocino County is a self-contained universe of effortless, California-centric joy enveloped within the Redwood Forest National and State Parks, the rocky Pacific Coast and several prime wine production areas like Anderson Valley. If Highway 1 and Route 128 are the ribbons holding this package together, Elk Cove Inn & Spa can be considered the bow. Mendocino Coast's first vacation destination, established in 1968, is an ideal 16-room gateway to the destination.