I have recently been getting into podcasts and even listening to them instead of music sometimes in the car. The best thing about podcasts is that there is one for everyone; you just have to find the best ones for you.
Two of my favorite podcasts lately have been Chicks in the Office and Out & About; both are from Barstool Sports. Chicks in the Office is my go-to gossip pod. The hosts, Fran and Ria, talk about everything and anything going on in pop culture. Their favorite topics are anything Bravo, Bachelor franchise and celebrity break-ups. Not only do they talk gossip, but they have special segments as well. My favorite is Beat Ria & Fran. Each Monday they have fans join them for a round of trivia that covers topics like movies, music, books and significant pop culture moments. I've always wanted to play, but I'm nervous I'll get on and not know anything! Out & About is one of the funniest podcasts I've ever hear; it's not for the lighthearted, though. The hosts, Pat and Joey, say anything they want and have me laughing from start to finish. I am seeing them live in November, and I couldn't be more excited.
For sports fans, NFL all-star brothers Jason and Travis Kelce started a new podcast, New Heights, during last year's season. Jason plays Center for the Philadelphia Eagles, and Travis plays tight end for the Kansas City Chiefs. With them being on different teams, they don't always get to see each other throughout the season, so they created the podcast so they could still catch up and spend some quality time virtually. As an Eagles fan I was super-excited to listen to this podcast. They talk about everything that happened throughout the week with all the teams in the NFL, especially their respective teams. They also talk about non-sports topics as well and sometimes even have special guests from the industry.
If you are all caught up on celebrity gossip but still want to hear the tea, Normal Gossip shares hilarious, strange and juicy gossip about normal people you have never met and most likely will never meet.
These are just a few of my favorite podcasts that I keep up with, but trust me, there are plenty of others out there!
— Mary Melnick, social media and editorial coordinator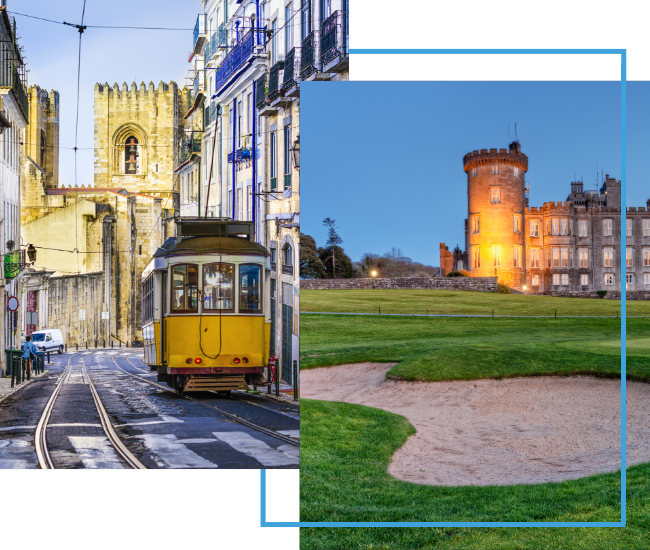 FX Excursions
FX Excursions offers the chance for once-in-a-lifetime experiences in destinations around the world.
Explore Excursions
The Perelman Performing Arts Center (PAC NYC), the cultural cornerstone and final public element of the World Trade Center site, opened this September.  The new performing arts center in Lower Manhattan provides a dynamic home for the arts, serving audiences and creators through flexible venues enabling the facility to embrace wide-ranging artistic programs.
Sponsored Content
IHG Hotels & Resorts is thrilled to announce the launch of a new mobile product feature for members: IHG Wi-Fi Auto Connect. This feature is now available exclusively in the IHG One Rewards mobile app for both iOS and Android users and will automatically connect IHG One Rewards members to WiFi upon arrival at more than 5,000 IHG hotels worldwide — no separate passwords or log-ins needed. This is in addition to the exciting benefits of being an IHG Business Edge member. IHG Business Edge provides small- and medium-sized businesses access to a user-friendly portal that displays comprehensive spending and savings data while providing the convenience of direct booking with a guaranteed discount.
Whether you call secondhand fashion treasure troves "thrift stores," "fripperies," "charity shops," "vintage boutiques" or something else, shifting the paradigm from "old clothes" to "new finds," you may find the best, most conversation-starting souvenirs inside these shops and neighborhoods located in the world's most fashionable cities and a few unexpected places.