Having met actor Henry Winkler many times, I can verify he is indeed one of the nicest people I have met. His Barry co-star D'Arcy Carden summed it better with, "He is the nicest person, but he is so much more."
I had another opportunity to learn more about Winkler at Being Henry Winkler. Presented by Chicago Humanities Festival at and with the support of Francis W. Parker School and moderated by Carden, Being Henry Winkler was an hour of Winkler answering Carden's questions and telling stories.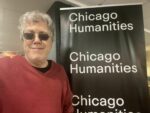 From his meteoric rise as The Fonz, he has entertained generations for 50 years. Winkler discussed his iconic role, writing children's books, other acting roles and much more, all sprinkled with humility and soft-spoken humor.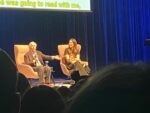 More serious, Winkler revealed his sometimes-difficult relationship with his parents, his learning problems and the therapy sessions to come to terms with all of it. Winkler was open, calm and inspirational as he relived hard moments and how he overcame them.
An exchange between Winkler and a young girl who also has dyslexia brought the crowd to tears and laughter. It was heartwarming to witness Winkler interact with her. It was like a private conversation between two new friends.
The little girl was his new friend. This is the "and more" Carden meant.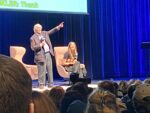 At the meet-and-greet following the event, Winkler made hundreds of new friends. These aren't fans to him. They are new friends. "Hello, who are you and where are you from?" is how Winkler greeted everyone. As people left, I heard all commenting on how nice he is. He is nice, but like the title of his book and the event, that is simply Henry "Being Henry."
The next day, I dove into Being Henry and read it in one sitting. As I read it, I heard Winkler's voice retelling the tales. It was like an audiobook in my head. It will definitely be on my list of best books this year.
I always told everyone Winkler is the nicest celebrity. Now I tell all he is the nicest and more.
— John Wroblewski, online writer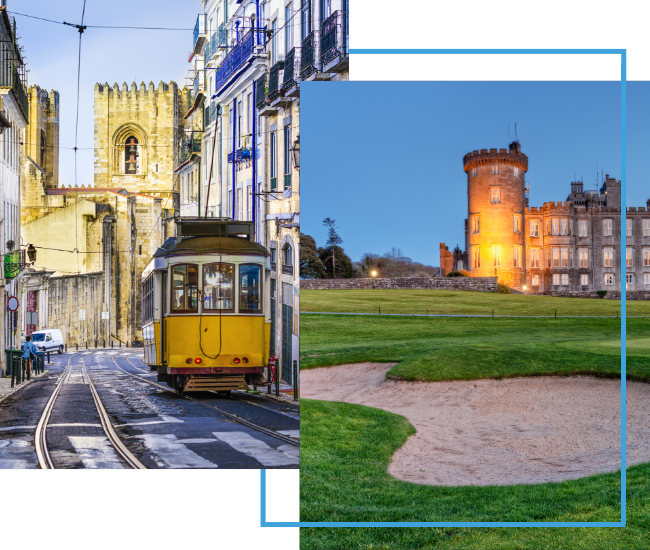 FX Excursions
FX Excursions offers the chance for once-in-a-lifetime experiences in destinations around the world.
Explore Excursions
As another phenomenal year of travel comes to an end, it's time, as always, for Global Traveler to celebrate and award those who do it best as we announce the 2023 winners of the GT Tested Reader Survey awards. But that's not the only cause for celebration here: We've hit another major milestone, as this marks our 20th year honoring the best of the best inn world of travel!
Sponsored Content
The Islands of Tahiti offer a range of captivating activities for travelers with diverse interests, from hiking to breathtaking waterfalls, riding horses on secluded beaches; swimming with sharks; or immersing in Polynesian culture through traditional dance, music and art. For watersports enthusiasts, the crystal-clear lagoons offer exhilarating experiences like surfing, kiteboarding and paddleboarding. And if you're looking to relax, the pristine beaches, overwater bungalows and tropical sun offer the perfect setting. With 118 islands and atolls to explore, island hopping is an excellent way to experience the full diversity of The Islands of Tahiti. With its blend of adventure, culture and relaxation, The Islands of Tahiti offer a truly unique travel experience.
The highly anticipated GT Tested Reader Survey has more reason to celebrate in 2024 than ever before. This year marks the 20th anniversary of our GT Tested Reader Survey awards, with many of the winning brands earning milestone accolades for years of dedicated and consistent service.