On my recent travels to Mexico, I had the chance to visit, in the Pacific region of Mexico, the state of Oaxaca. If you love waking up to the sound of waves crashing against the shore and sand between your toes, this is a must.
I stayed not far from La Crucecita, the center hub of the region, at Barcelo Huatulco in Bahias de Huatulco. The property hugs an intimate bay which you have to yourself to enjoy morning and evening walks. I was there at the end of March, which saw high temperatures, so I did not go for a walk barefoot in the middle of the day.
I did a little exploring upon arrival and had to have a mole tasting plate at El Sabor de Oaxaca. It came with four types of mole, each just as delicious as the last. It came with a plate of queso Oaxaca which, as they say, if you know, you know.
If you're a nature lover like me, this is the perfect hub for exploring some of Mexico's most beautiful gems. We explored the region with XPert Travel Huatulco, the preferred tour operator with the property. They also provided roundtrip transport to the airport, no more than 25 minutes away.
My adventures in Huatulco included
Tour Eco Liberacion: Baby turtle release and crocodile sightings at La Bahía de Ventanilla (one hour from Huatulco); we visited an animal rescue center sheltering a spider monkey, a crocodile repopulation program and a white-tail deer sanctuary
Bahias: Featured a boat ride with visits from playful dolphins, sting ray sightings and geological curiosities, like el Bufadero (giant blowhole off the side of a hill); the midday activity was snorkeling and exploring the beautiful aquatic wildlife and fauna
This is also a region where, if the conditions are right, you can see the ethereal phytoplankton phenomenon. We arrived too late in the season, so we did not have a chance to see this; but if you're there at the right time, definitely take advantage.
Going to Huatulco soon? Connect with XPert Travel Huatulco on Instragram or Facebook.
P.S.: Keep an eye out for an upcoming eTested review of Barcelo Huatulco coming to eFlyer in May!
— Maria Angeles, account executive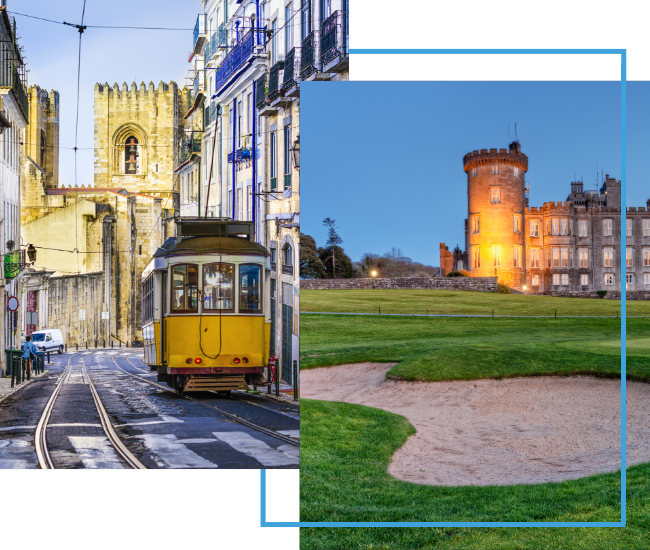 FX Excursions
FX Excursions offers the chance for once-in-a-lifetime experiences in destinations around the world.
Explore Excursions
Red Savannah launched a new series called In the Footsteps of…, which debuts itineraries of well-known figures, the first being Coco Chanel. As Chanel No. 5 celebrates its 102nd anniversary this year, the travel company invites fashion lovers, history enthusiasts and admirers of Coco Chanel to experience the new itinerary, In the Footsteps of Coco Chanel. The experience allows travelers to step into the remarkable life of one of most iconic figures in the fashion world.
Sponsored Content
Filled with hidden treasures waiting to be discovered, Seoul invites travelers to unearth its many gems, and Seoul Tourism Organization is here to help travelers do just that. Through thoughtfully created initiatives like the Theme Tourism County Competition, Seoul Tourism Organization works closely with local districts to identify and showcase what makes each district unique and charming in all seasons.
Mazatlán, Mexico, has long been an attractive home destination for Canadian and American retirees, but, in recent years, young, digital nomads have also discovered the charms of this coastal city, finding inexpensive accommodations, beautiful weather and plenty of bandwidth for working remotely. The laid-back beach scene definitely eases the transition of relocating to Mexico's West Coast.