Auckland Airport cut the ribbon on a five-year project to upgrade and expand its 387,500-square-foot international terminal departure area. The multimillion dollar refurbishment project includes a two-story Vantage Bar by Emirates Leisure Retail, a subsidiary of Emirates Group.
"As the name suggests, Vantage Bar has it all. A series of large-scale screens for the sports enthusiast, epic views of the runway, and a dynamic two-level design located in the most prominent location in the International Terminal," said Justin Scotti, managing director, Emirates Leisure Retail, ANZ.
The new area includes upgraded bathrooms, a "recompose area" post-security for "customers to repack and get organized," new charging ports and two hours of free WiFi for visitors.
Travelers have access to 14 new food and beverage options, with menus serving Vietnamese, Italian and Chinese food. New Zealand food brands like Al Brown – Best Ugly Bagel, Mexico Food and Liquor, and Better Burger are also present.
The new terminal boasts 32 retail concepts, like Auckland clothing brand Icebreaker, Manuka honey, Whittaker's Chocolate and an All Blacks Adidas outlet. Luxury international brands include Kate Spade, Weekend Max Mara and Michael Kors — the first of these stores in New Zealand.
"We expect the opening of Vantage Bar and the impact of the finished space to greatly add to our guests' journeys. It will build on the overwhelmingly positive response we've had to date, with our customer satisfaction rating for the International Terminal reaching its highest point in 12 years," said Richard Barker, general manager of retail and commercial, Auckland Airport.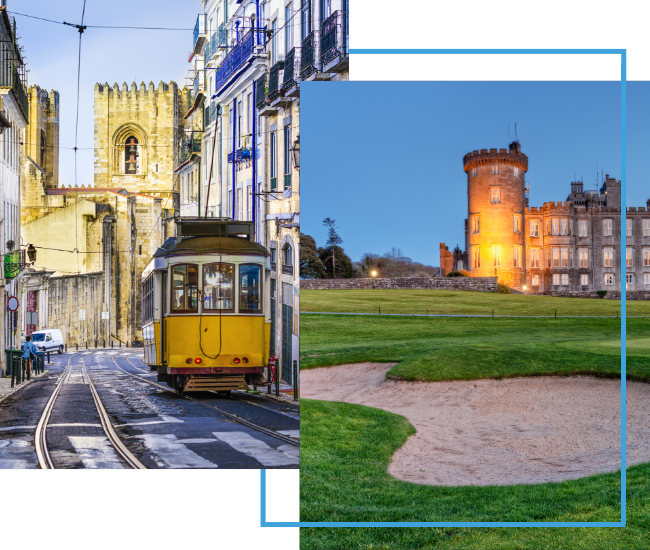 FX Excursions
FX Excursions offers the chance for once-in-a-lifetime experiences in destinations around the world.
Explore Excursions
Pleasant weather, autumn foliage and vibrant flowers are among the many delights awaiting nature lovers at botanical gardens and arboretums across the United States. However, some of these green spaces take on additional color this month and through Halloween when enterprising gardeners, landscape architects, management and other creative minds cast a spell with themed environments running the gamut from spooky to utterly bewitching.
Sponsored Content
Are you looking to enhance your business trip with a little leisure? Look no further than Portugal, a country renowned for its captivating blend of history, culture and natural beauty. And with TAP Air Portugal, you can effortlessly transform your business trip into an unforgettable bleisure adventure. Discover why Portugal and TAP Air Portugal are the perfect combination for an enriching and rejuvenating experience.
For travelers who love all things autumn, Crystal Springs Resort, New York City's closest destination resort, features special offers and experiences to meet the demands of everyone's fall bucket list. Located only 80 minutes outside New York City in Sussex County, New Jersey, Crystal Springs Resort offers a quick getaway to enjoy fall foliage. Are any of these new offers or experiences on your bucket list?