Hotels and private clubs, along with their marquee restaurants, usually open with a lot of fanfare, especially if there's an appeal to celebrities and tastemakers demanding exclusivity. This was true for the West Hollywood outpost of the members-only SoHo House and similar venues that followed. In contrast, Salt Hotels co-founders David Bowd and Kevin O'Shea decided the ambitious, 95,000-square-foot, six-story Aster Hollywood should cultivate a following steadily rather than take the hot-house route to stardom. The hybrid of private club, boutique hotel and prime meeting and event destination space opened in late 2022 with its vision now coming to full fruition a year later.
Both the adults-only private social club and boutique hotel areas of the building embody the warmth and sophistication of the world's best luxury boutique hotels. A variety of perks and privileges (a screening room, individually decorated lounges, workspaces, recording studio and members-only dining) allow members to treat it as a second home to stage business gatherings or entertain friends. There is also activities programming built into The Aster, such as educational talks, master classes, screenings, DJ sets, musical shows and unique performances. A wellness floor contains a fitness room along with a salon operated by noted "it" celebrity hair stylist Jonathan Antin.
Even with all of the exclusive spaces reserved for members, it's important to remember suites are available for the public to book, and those hotel guests get a taste of the lifestyle-driven private social club as temporary members, getting access to several amenities and programming during their stay. Guests and locals alike are welcomed at Lemon Grove (inspired by the land's rich past as a lemon grove prior to Hollywood's birth), which sits within a 7,200-square-foot rooftop filled with an outdoor movie screening area, fire pits, custom banquettes, free standing bar and live entertainment.
While executive chef Marcel Vigneron steers the property's entire food program, including the members-only Aster Park Lounge and The Club Room, everybody can get a taste of his creativity and innovation at Lemon Grove. The restaurant offers seasonal menus with locally sourced ingredients from sustainable produce suppliers, fisheries and ranchers all boasting a fresh and vibrant feel. He ties together his Midwestern upbringing, appreciation for global flavors and Southern California's year-round bounty with such representative dishes as a miso black cod that reads as Mediterranean rather than Asian; scallops and sweet corn; and lemon pasta, which Vigneron describes as a "multi-cultural melting pot of a dish" with fresh chitarra pasta (guitar-shaped pasta inspired by nearby Capital Records) and hits of Thai tom-kha sauce and turmeric.  
Like a well-run orchard, patience and time have paid off for Aster Hollywood and Lemon Grove.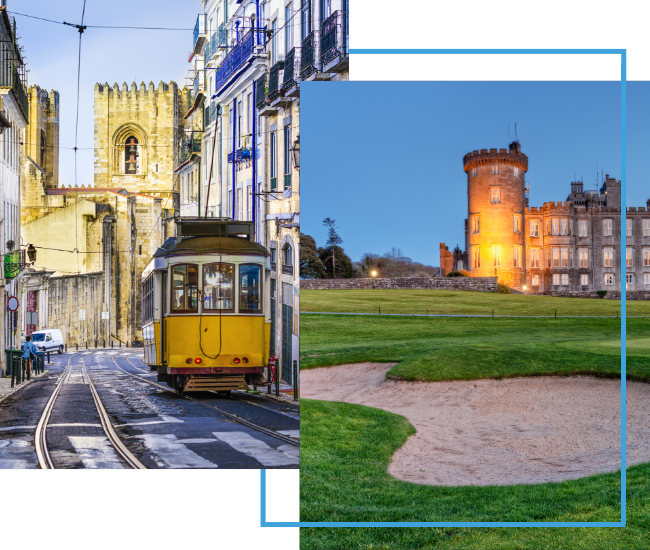 FX Excursions
FX Excursions offers the chance for once-in-a-lifetime experiences in destinations around the world.
Explore Excursions
It's time to start dreaming of your next trip. Here's some destination inspiration for you. Take a visual journey through these U.S. Christmas markets with us.
Sponsored Content
Exclusive Sailing with Global Traveler
As another phenomenal year of travel comes to an end, it's time, as always, for Global Traveler to celebrate and award those who do it best as we announce the 2023 winners of the GT Tested Reader Survey awards. But that's not the only cause for celebration here: We've hit another major milestone, as this marks our 20th year honoring the best of the best inn world of travel!