Luxury river cruise line AmaWaterways extends its complimentary pre- or post-cruise land offer as add-ons to select Europe and Egypt cruises for groups and individual travelers in 2023. The offer is also available exclusively for groups in 2024. Now, the cruise line extends the offer for new reservations made through March 31, 2023, on select 2023 departures.
Some of these free land offers include adding a two-night, pre- or post-cruise land bundle in Zürich, plus a two-night offer in Lake Lucerne to select seven-night Captivating Rhine and Enchanting Rhine river cruises. Or, add a three-night, pre- or post-cruise land bundle to select seven-night Romantic Danube, Treasures of the Main & Rhine, Legendary Danube or Magna on the Danube river cruises.
Guests wanting to extend river cruises even further can combine the complimentary pre-cruise land offer with an additional 10 percent savings when adding a second cruise. Visit here for applicable departure dates and details on the offer.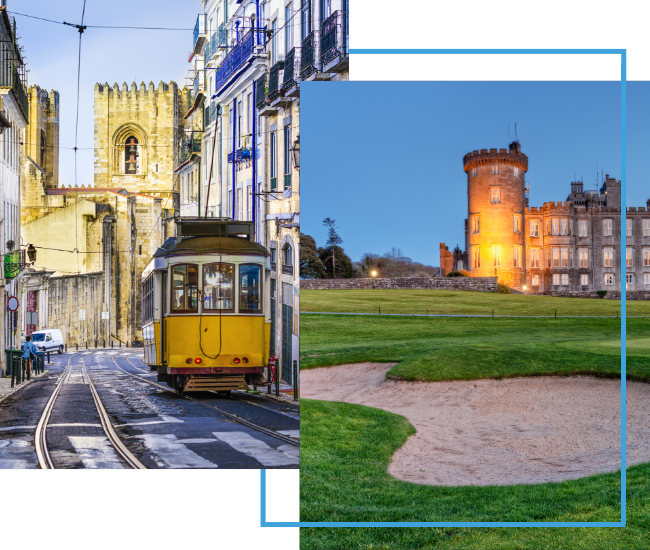 FX Excursions
FX Excursions offers the chance for once-in-a-lifetime experiences in destinations around the world.
Explore Excursions
Imagine yourself lounging in a stone cottage suite with a fireplace and freestanding tub, sipping hot chocolate in a rustic game and reading room with a raftered ceiling, and ice skating and cross-country skiing in the crisp mountain air. Sounds pretty perfect, doesn't it? Especially when you add in seasonal touches.
Sponsored Content
Whether it's the people, the craic (fun) or the coasts, travelers always find something to love about the island of Ireland. What fills your heart?
For the first time in Olympic history, when the 2024 Summer Olympics kick off on July 26, 2024, they will not do so in a stadium. Instead of an Olympic venue, the entire city of Paris will become the Olympic stadium, hosting the games among monuments, on bridges and on the grounds of some of the world's most historic sites. The Opening Ceremony will take place on the River Seine, where athletes will drift along on a flotilla of boats as spectators wave them on from the quays and bridges throughout the city.