Name: Alicia Cummings
Title: Vice president, marketing Company, city: Paul Gauguin Cruises; Bellevue, Washington
Number of employees: 50 in the marketing, sales and operations departments in Bellevue
Recent project: Planning our marketing efforts for 2020 First job: Driving a wheat truck on our small family farm in Eastern Washington.
Little-known fact about you: I drove a 1965 Ford Mercury throughout high school.
YOUR BUSINESS
What innovations/initiatives do you foresee in the industry over the next years?
The cruise industry continues to grow and showcase fresh, creative and innovative ideas. New destinations are emerging, and dining, onboard activities, technological advances, sustainability efforts and exclusive experiences raise the bar. Multigenerational and experiential cruising continues as a hot trend in 2020. And cruising remains a great way to explore a variety of destinations at an incredible value.
Best career advice you've received: Take advantage of every opportunity even if it doesn't fall under your job responsibilities. This is how you learn to work with different people and broaden your vision and allows others to see your commitment and strengths.
What advice would you give someone starting out in the field?
Find someone you respect and admire and learn all you can from them.
AS A TRAVELER
Favorite travel memory or story: One of my favorites is my first time snorkeling in Bora Bora. The warm water and kaleidoscopic display of exotic fish and stingrays were breathtaking.
One travel tip you cannot live without: Always carry a light blanket for the plane ride. Inevitably one leg will be miserably cold.
Best advice for business travelers: If possible, avoid Monday and Friday travel, as those tend to be the busiest days to fly.
ABOUT YOUR BRAND
What can our readers expect from Paul Gauguin's 2020 itineraries? Paul Gauguin Cruises delivers an authentic experience of Polynesia infused with South Seas exclusives. We bring the destination alive to our guests both ashore and on board. We sail Tahiti, French Polynesia and the South Pacific year-round. Our 2020 schedule features signature voyages to a host of exquisite islands with white-sand beaches, aqua lagoons, mist-laden mountains and warm Polynesian culture. Itineraries include the seven-night Tahiti & the Society Islands; seven-night Society Islands & Tahiti Iti; 10-night Society Islands & Tuamotus; 11-night Cook Islands & Society Islands; and 14-night Marquesas, Tuamotus & Society Islands. Also featured are 12- and 13-night Fiji, Tonga, Cook & Society Islands and an exotic 16-night Fiji-to-Bali voyage.
What does Paul Gauguin offer premium travelers? Designed to sail the pristine lagoons of the islands, the award-winning, 332-guest m/s Paul Gauguin is the longest continually sailing cruise ship in this destination. Nearly 70 percent of its suites and staterooms offer balconies, and upper categories feature butler service. Dining includes L'Etoile, showcasing expertly prepared culinary creations each evening, while La Veranda and Le Grill serve breakfast and lunch. At night, La Veranda offers signature dishes designed by French celeb- rity chef Jean-Pierre Vigato, and Le Grill serves Polynesian specialties poolside.
Les Gauguines and Les Gauguins — our exclusive troupe of Tahitian entertainers — provide enriching experiences of the destinations throughout each voyage. The Gauguin also features expert lecturers on each voyage, and special guests on select sailings conduct presentations on topics ranging from the history of the South Pacific to conservation, culture, marine life and coral reefs. A luxurious spa, fitness center, watersports marina with kayaking and paddle boarding, and expansive outdoor decks with chaise longues and a pool are also available.
Each sailing provides exclusive access to Motu Mahana, our private islet off the coast of Taha'a, where guests enjoy sunbathing, swimming, snorkeling, kayaking, Polynesian activities, a full-service bar, a floating lagoon bar and a delicious barbecue. In Bora Bora, guests enjoy complimentary access to a private, white-sand beach with beach volleyball, sunbathing, snorkeling and paddle boarding.
With Ponant acquiring Paul Gauguin, what does the future hold for the company? This acquisition allows Paul Gauguin Cruises to expand the brand and offer additional luxury, small-ship experiences. We remain dedicated to our shared passion for authentic experiences, exceptional services and sustainable practices.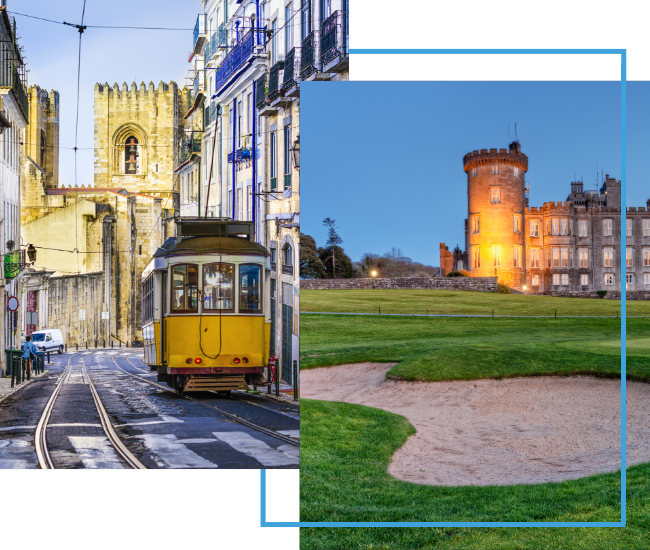 FX Excursions
FX Excursions offers the chance for once-in-a-lifetime experiences in destinations around the world.
Explore Excursions
Less than five years ago the world's first hybrid cruise ship, Hurtigruten Expeditions' MS Roald Amundsen, set sail for Antarctica in November 2019 with 450 passengers. The battery-hybrid-powered ship, named for the first man to cross the continent and reach the South Pole, was built specifically for voyages in polar waters. Its battery-hybrid power reduces the ship's consumption and CO2 emissions by 20 percent compared to equally sized ships.
Sponsored Content
Learning more about our readers' travel habits and preferences ensures Global Traveler delivers the content you desire. As the travel industry has adapted and changed over the last few years, it's more important than ever to connect. To best meet your short- and long-term travel content needs, please help us!
A few months ago, I flew Polaris business class on a United flight from Dulles (IAD) to Paris (CDG). It was only when I got to my hotel in Paris I realized that I didn't have my iPad or its bag or accessories. Since I had been working on it in the restaurant in the Polaris lounge and then went directly to the gate, I knew I either left it propped up on my table when I packed up or in my business-class seat. But what was the best method to alert the airline about my careless mishap and (hopefully) retrieve it? With spotty data and WiFi, searching for information on my phone was frustrating and slow. Here's what I learned from the anxiety-inducing experience (and unexpected ending) about what to do if you leave something behind on your flight: