Do the contents of your travel bag need a refresh? Here's help:
Naturopathica Holistic Health Chill Chocolate Vine Collection
It's always a good idea to have a few stress-soothing skincare products in your bag, especially during or after a long flight, and especially if chocolate is involved. Naturopathica Holistic Health has just what the travel doctor ordered in the form of the new Chill Chocolate Vine collection, combining aromatherapy with health-boosting ingredients for skin. Each product includes chocolate vine, an important botanical ingredient in Korean Traditional Medicine valued for its ability to smooth, lift and soothe — and for its natural, chocolatey scent. Bring along the Stress Mask and Restorative Eye Balm, crafted with chocolate vine, avocado, vitamin E, Fair Trade cocoa butter, niacinamide and ethically sourced babassu.
Don't forget the Chill Chocolate Vine Detox Tonic liquid daily toner, made with ingredients to exfoliate and discourage stress breakouts. Each product comes with a heavenly chocolaty scent that adds to the sense of harmony. Once you're home, light the Chill Chocolate Vine Stress Candle and Stress Diffuser to make unpacking less of a hassle.
A toothbrush buried in your carry-on, regardless of how carefully packed, can be a little … well, suspect. New Mouthwatchers toothbrushes from Doctor Plotka — created with antimicrobial silver-infused bristles that naturally eradicate 99 percent of fungi, bacteria and viruses within six hours of use — are an excellent solution. (Fun fact: Ancient Greeks and Romans stored water and other liquids in silver vessels to keep them germ-free.) Made with polyester bristles instead of the nylon typical of most toothbrushes, these toothbrushes are designed with flossing bristles for extra cleaning power.
Bring along a TSA-compliant, three-ounce tube of the brand's Whitening Toothpaste with Fresh Mint and Propolois, made in France with mineral-rich thermal spring waters. All ingredients are naturally sourced and packaged in fully recyclable tubes made with 44 percent post-consumer recycled materials.
A moisturizing gel serum crafted from roses and chamomile? Yes, please. Created by CEO Liana Blomquist, the luxurious skincare line from Rooftop Botanicals includes ingredients such as rose and chamomile, all grown in rooftop gardens in Brooklyn.
A veteran of beauty companies including Elizabeth Arden and Revlon (where she was the global marketing and product development executive in the fragrance and skincare space), Blomquist poured her knowledge and expertise into a line of soothing and enriching products made with skin-calming chamomile, Butterfly Bush (native to Japan and Central China), anti-inflammatory and antioxidant-rich licorice, phytochemical powerhouse cornflower and marshmallow, a plant revered for its ability to help heal burns and inhibit bacterial growth. Tuck the Rose & Chamomile Gel Moisturizing Serum into your carry-on and feel good about the recycled aluminum bottle, urban ecology- friendly ingredients and UPS carbon-neutral shipping policy.
TheraICE RX Headache Relief Cap
There's something particularly painful about a headache when you're away from home or on a long flight. Created by the makers of TheraICE Hot & Cold Compression Sleeve and the TheraICE Rx Wrist Ice Pack, the new TheraICE RX Headache Relief Cap not only helps ease head pain, but its unique design also doubles as a truly effective eye mask.
Using a combination of compression and cold therapy, the cap works by constricting blood vessels and reducing inflammation. High-grade gel-infused material allows for superior insulation, and the cap design effectively blocks light to reduce sensitivity, while also covering the sinus region. It's effective on multiple types of headaches — sinus, stress, tension, cluster and migraine — and can also help relieve neck pain. TheraICE RX Headache Relief Cap can be used for cold compression (stick it in a freezer or your suite's mini-fridge) or heat coverage (warm it in a microwave). Caps are available in black and pink.
Heading to an outdoor festival, a tropical location or anywhere else on the planet tprone to biting insects, but don't feel great about soaking yourself with chemical bug deterrents? Pack a pair of Mozzie Style pants or hooded jacket, fashioned from finely meshed, insecticide- and pesticide-free recycled materials that take up next to no space in the corner of your suitcase or day bag. The lightweight mesh design allows for cooling breezes to flow right through, while still providing highly effective protection from ticks, mosquitoes, black flies, "no-seeums" and other tiny biting things. The machine-washable fabrics, tested at Oklahoma State University by an insect scientist, are available in black and white.
PlaneAire Plant-Based Travel Essentials
Portable sanitizing products are likely here to stay. Deborah Lu Lynch, founder and president, PlaneAire, created a line of travel-friendly products designed to decontaminate the surfaces you come into contact with on planes, trains and hotel room contact points such as doorknobs. The range of plant-based, cruelty-free and TSA-approved PlaneAire's Plant-Based Travel Essentials includes individually packaged On-The-Go Surface Wipes, Surface & Air Spray and hand sanitizers.
Refreshingly different scent choices for hand sanitizers include sandalwood, orange pineapple, raspberry, tangerine coriander, pomegranate basil, lemongrass rosemary, lemon carrot, red and black raspberry, cardamom lavender and 3-mint, made with a blend of spearmint, peppermint and corn mint (wild mint) oils.
Regardless of how swish your hotel bathroom, it's still a hotel bathroom. Turn your travel digs into a temporary spa with Cleverfy Shower Steamers. Stash a few individually wrapped steamers in your travel bag or bring along a slender box of assorted scents for a long trip. Place one of the disk-shaped steamers in the corner of your shower and engulf yourself in a soothing (or energizing, calming, mood-boosting or congestion-relieving) aromatherapy experience as the compact steamer fizzes, bubbles and finally dissolves.
Therapeutic scents include lavender, menthol & eucalyptus, grapefruit, vanilla & sweet orange, watermelon and peppermint. Bonus: Shower Steamers are non-toxic, non-slip, vegan, cruelty-free — and double as bath bombs if you prefer tub soaking to showering. The main ingredients are essential oils, baking soda and citric acid.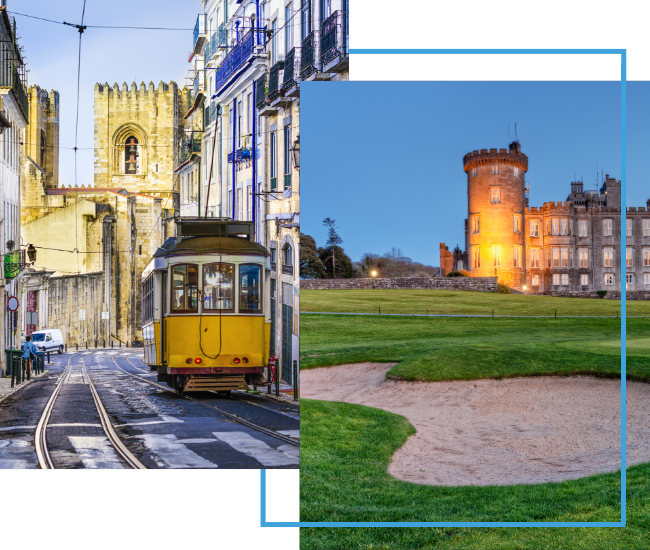 FX Excursions
FX Excursions offers the chance for once-in-a-lifetime experiences in destinations around the world.
Explore Excursions
It's time to start dreaming of your next trip. Here's some destination inspiration for you. Take a visual journey through these U.S. Christmas markets with us.
Sponsored Content
IHG Hotels & Resorts is thrilled to announce the launch of a new mobile product feature for members: IHG Wi-Fi Auto Connect. This feature is now available exclusively in the IHG One Rewards mobile app for both iOS and Android users and will automatically connect IHG One Rewards members to WiFi upon arrival at more than 5,000 IHG hotels worldwide — no separate passwords or log-ins needed. This is in addition to the exciting benefits of being an IHG Business Edge member. IHG Business Edge provides small- and medium-sized businesses access to a user-friendly portal that displays comprehensive spending and savings data while providing the convenience of direct booking with a guaranteed discount.
As another phenomenal year of travel comes to an end, it's time, as always, for Global Traveler to celebrate and award those who do it best as we announce the 2023 winners of the GT Tested Reader Survey awards. But that's not the only cause for celebration here: We've hit another major milestone, as this marks our 20th year honoring the best of the best inn world of travel!