Part of Small Luxury Hotels of the World, Gdas Bali Health and Wellness Resort is more than just an escape to this Indonesian oasis. Located about an hour from Ngurah Rai International Airport and about five minutes from Central Ubud, Gdas Bali Health and Wellness Resort boasts more than one reason to stay at this property. As you plan your 2024 trips, consider some time at this natural retreat in the heart of a traditional village in Bali.
Health and Wellness Are Focal Points
Gdas Bali is the first health and wellness resort in Ubud equipped with modern wellness facilities. In fact, the resort features a health suite, soon to be facilitated with Cryotherapy, Live O2, colonic hydrotherapy, salt therapy and IV drip treatment in early 2024. The resort offers a combination of ancient Balinese healing rituals and modern therapy personalized to guests' needs. Guests learn the importance of detox, sleeping well, mind balance and body balance through various activities, experiences and exercises.
Upscale Villas
Choose from a variety of room and villa styles to give you the ultimate health and wellness escape. The grand deluxe villas come with either a terrace paddy view, terrace garden view or balcony, while the prestige pool villa comes with a paddy view or garden view. Prestige pool villas span two stories and feature a unique hybrid design inspired by traditional Indonesian homes from across the archipelago. In-room amenities in either the grand deluxe or prestige pool villas include deluxe toiletries, bathrobes and kimonos, tea and coffee machines, air conditioning, a 43-inch television and more.
Great Guest Benefits
Included with a stay at Gdas Bali is daily, plant-based, nutritional breakfasts. Guests also receive one health consultation during a stay, complimentary participation in yoga and meditation, participation in daily resort activities, complimentary access to The Bali Eden, WiFi, seasonal flowers in room, shuttle service to Ubud Centre and service of a personal assistant if staying at the prestige pool villa. Guests also enjoy access to the gym, swimming pool, warm pool, cold pool, steam room, traditional sauna and infrared sauna.
World-Class Restaurant
Tangi Restaurant serves top-notch vegan and healthy fare nourishing the mind, body and soul. Overlooking the lush jungle, Tangi Restaurant incorporates only fresh, organic and locally sourced ingredients. Highlights include Thai sweet potato soup, red curry eggplant, wok-fried chicken, tangi fried rice and sticky rice mango. The restaurant also offers a two- and three-course tasting menu, as well as traditional Balinese Loloh and detox drinks.
Endless Activities
Choose from a wide variety of activities, whatever your interests. Gdas Bali invites guests to take part in Balinese dancing yoga lessons, traditional hat-making classes, an herbology class, perfume-making class, hot yoga and yoga shala.
Dedicated Wellness Sanctuary
Within Gdas Bali is The Bali Eden, a sanctuary of wellness and peace. Situated in the heart of Mas village in Ubud, guests experience the perfect retreat into nature to focus on the renewal of mind, body and spirit. The Bali Eden comes with its own on-site Lanang Wadon Restaurant, as well as Arana Spa.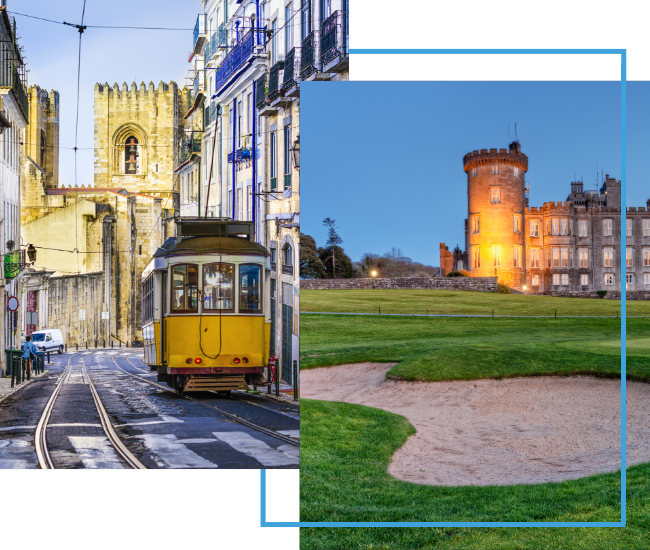 FX Excursions
FX Excursions offers the chance for once-in-a-lifetime experiences in destinations around the world.
Explore Excursions
More than 22 million visitors pour into Bangkok each year, adding to the roughly 11 million residents of the Thai capital famous for its bustling streets. Packed with food carts, markets and cultural spectacles, life in Bangkok is unusually defined by its vibrant street scene, both day and night. That means you don't necessarily need a solid plan when heading out on any given evening.
Sponsored Content
Learning more about our readers' travel habits and preferences ensures Global Traveler delivers the content you desire. As the travel industry has adapted and changed over the last few years, it's more important than ever to connect. To best meet your short- and long-term travel content needs, please help us!
As another phenomenal year of travel comes to an end, it's time, as always, for Global Traveler to celebrate and award those who do it best as we announce the 2023 winners of the GT Tested Reader Survey awards. But that's not the only cause for celebration here: We've hit another major milestone, as this marks our 20th year honoring the best of the best inn world of travel!