Hotel lobby restaurants make their return in 2023, with more guests seeking accommodations with on-site eateries available for a one-stop experience. As you begin to plan 2023 travels, finding the right hotel with a great hotel lobby restaurant is essential.
Zuma Boston at Four Seasons One Dalton Street
Four Seasons One Dalton Street in Boston boasts an internationally acclaimed, Japanese izakaya-inspired restaurant. Zuma Boston features a unique restaurant design, as well as sophisticated cuisine. Dishes include sliced seabass sashimi with Zuma's iconic yuzu, truffle and salmon roe, and dessert platters to enjoy family-style. The restaurant also serves signature cocktails.
Benne on Eagle at The Foundry Hotel
Located in Asheville, North Carolina, The Foundry Hotel serves as home to an award-winning Appalachian restaurant helmed by chef Robert Alexander. Benne on Eagle embraces the theme of Sankofa, meaning "go back and get it" in the Twi language. In the world of food and drink, this entails integrating new food techniques and methods while looking back at history to learn and bring awareness to culinary traditions from the African American culture of The Block neighborhood in which the hotel lies. Guests at the restaurant enjoy dishes like corn nut-crusted salmon cakes and five-cheese mac and cheese. Within the restaurant, portraits of culinary legends like Edna Lewis, known as the godmother of Southern cooking, painted by local artist Joseph Pearson, adorn the walls.
Washington Heights' first full-service boutique hotel also features Jalao NYC, an eatery serving traditional Dominican food with a modern twist. Signature dishes like pecacao-frito (boca chica-style, deep-fried red snapper) and chuleta cancan (pork tomahawk) bring great flavors together on one plate. Jalao NYC's classic Dominican offerings include sancocho and tostones. Complete with décor by Julio Ortuño, which includes Carnival masks, the restaurant transports guests to the Caribbean island, while remaining in the heart of New York City.
In Culver City, California, guests can enjoy the luxuries of The Shay alongside the restaurant's Michelin-starred restaurant. Short for Henrietta, etta sees chef Danny Grant bring wood-fired comfort food to new levels. Freshly made pizzas, house-made pastas and seafoods comprise some of the tasty dishes.
Front & Main at Lockwood Hotel
Waterville, Maine's, Lockwood Hotel boasts the city's premier downtown restaurant. Front & Main, helmed by chef Jesse Souza, embraces local ingredients from local purveyors and farmers, like Maine Grains. Such ingredients provide the kitchen with the best-tasting elements to create stunning Maine and New England favorites with creative twists. Front & Main also proudly leads the way in elevated cuisine for those with dietary restrictions, with dishes like the gluten-free, crispy fried chicken available.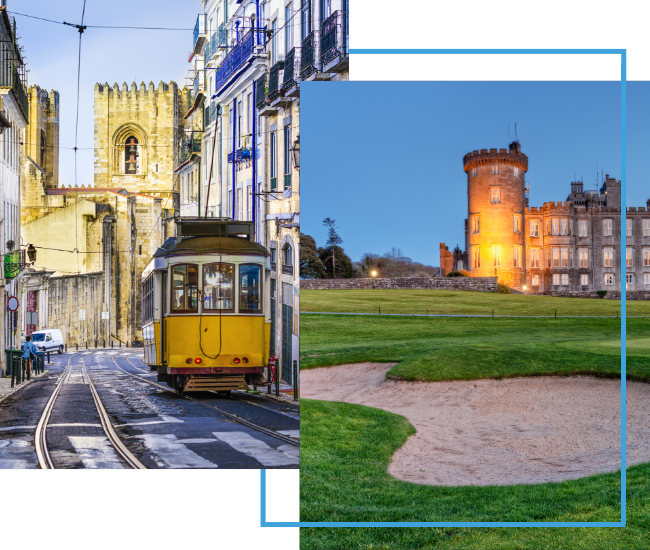 FX Excursions
FX Excursions offers the chance for once-in-a-lifetime experiences in destinations around the world.
Explore Excursions
Corsica with steep, gray cliffs overlooking the Mediterranean and sandy beaches attracting summer visitors, is a French-governed island sometimes confused with Sardinia and Sicily, Italian islands to the south. Fortunately, all three islands share the same love for good wine, food and sun-splashed beaches.
Sponsored Content
The Islands of Tahiti offer a range of captivating activities for travelers with diverse interests, from hiking to breathtaking waterfalls, riding horses on secluded beaches; swimming with sharks; or immersing in Polynesian culture through traditional dance, music and art. For watersports enthusiasts, the crystal-clear lagoons offer exhilarating experiences like surfing, kiteboarding and paddleboarding. And if you're looking to relax, the pristine beaches, overwater bungalows and tropical sun offer the perfect setting. With 118 islands and atolls to explore, island hopping is an excellent way to experience the full diversity of The Islands of Tahiti. With its blend of adventure, culture and relaxation, The Islands of Tahiti offer a truly unique travel experience.
As a peripatetic traveler, I am always trying to balance the pleasures of dining well with a life-long challenge to control my weight. It's not always easy, because I consider tasting typical, authentic regional dishes among the highlights of most journeys, and those foods are rarely known for "healthful" rankings! So, I started staying at spas way back in the 1980s — before they were ubiquitous — because meals were assured to be pure, clean and wholesome.