More dining outlets hit the Big Apple this fall. Whether you're a fan of Korean barbecue, have been waiting to try a true omakase experience or simply want to find a new cocktail bar, one of these five new restaurants and bars might be for you.
This chic cocktail bar and restaurant, complete with its own oak and stone bar complemented by House of Hackney wallpaper, opened in Nolita on Oct. 6 by partners David Tobias and Eric Adolfsen. With an inventive cocktail menu reimagining "classic New York" drinks, The Wooly promises an evening of clever riffs accompanied by fresh food. Try the Second Rodeo, made with rye, bourbon, dry vermouth and pineapple syrup or, for something fruitier, the Saturday Night Pink, made with vodka, Cointreau, lime cordial, pomegranate, cranberry and sparkling wine.
The Wooly also features a craft soda program with flavors like passionfruit & oolong, as well as rhubarb & pink peppercorn. For food, enjoy an array of shareable starters like deviled egg tea sandwiches or mini duck franks with whipped honey mustard. The Wooly also boasts a raw bar serving oysters in a variety of ways. Entrées include miso-brined steelhead trout, the "Private" burger and spiced sliced chicken. The Wooly is open Tuesday–Saturday, 5–11 p.m.
The newest concept from acclaimed Chef Sungchul Shim officially opens this fall near Bryant Park. The restaurant draws influence from South Korea's after-hours eating and drinking scene of the late 90s and early 2000s, bringing Korean culture together in this retro and upscale Korean barbecue restaurant.
Barbecue cuts include a wide range of à la carte cuts of pork cooked for guests at their table as well as a Butcher's Special featuring a chef's selection of top cuts of the day. Grilled meats are accompanied by classic Korean stews like doenjang jigae and kimchi jigae. Don Don also offers noodles served both warm and chilled to round out the dining experience. The restaurant features a beverage menu of draft and bottled beer, cocktails and wine. Be sure to try some someaek, a classic Korean drink combining a shot of soju with light beer, to start off your meal.
Prefer a seafood-centric spot? The new Point Seven, located in the MetLife Building, celebrates the best of the ocean with flair from cuisines across the world. Now open for lunch, Point Seven's menu highlights include Acapulco ceviche (made with shrimp, scallops, squid and avocado), swordfish Bolognese, Sicilian seafood salad (with celery, fennel, blood orange and chili oil) and, for vegetarians, eggplant katsu.
The restaurant also invites guests to indulge in its raw bar offerings featuring lobster, crab, oysters, wild shrimp and clams. Don't forget to enjoy tasty cocktails, beer or cider or, if you prefer wine, a selection of top-notch wines by the glass.
The same chef behind Don Don also opened Mari Ne in Hell's Kitchen. Mari Ne, conceptualized as the little sister of the popular Mari restaurant, offers a more casual version of Korean handrolls complemented by a selection of Korean spirits such as soju and makgeolli. With just 16 seats at a bright and intimate bar, diners enjoy a laid-back dining experience.
Handrolls are available in sets with all the favorite meats like fatty tuna, yellowtail, shrimp, spicy tuna, salmon, scallop, crab and even vegan alternatives like soy bulgogi and eggplant. Mari Ne also offers steamed dumplings and mini pho with braised wagyu brisket. Seated atop dark wood stools, diners enjoy handmade rolls and dishes at a white marble counterfor a modern and sleek experience.
Now's your chance to finally tick off an omakase experience from your bucket list thanks to the new Bar Miller in the East Village. The recently opened restaurant, helmed by Chef James Dumapit and Jeff Miller, is a mere 250 square feet with a discreet ambiance, where diners sit at a green, quartzite omakase bar with custom wood walls lining the back and  enjoy a 15-course tasting menu which changes with market availability and seasonality. Guests can also opt to try some opening menu items including pickled oysters in nori sauce, the Bar Miller Salad and the Bluefin Party Platter.
A variety of eight nigiri rotate frequently and feature Hudson Valley smoked trout, bluefish, chopped fatty tuna, South Carolina shrimp and sea urchin. A beef tartare handroll and Spanish mackerel in a whitefish broth also stand out. Two dessert courses of corn ice cream and amazake, a Japanese drink, round out the dining experience. Bar Miller also features an extensive menu showcasing local, small-batch and sustainable wines, ciders and beers. A variety of saké, mostly sourced from Japan, is also available.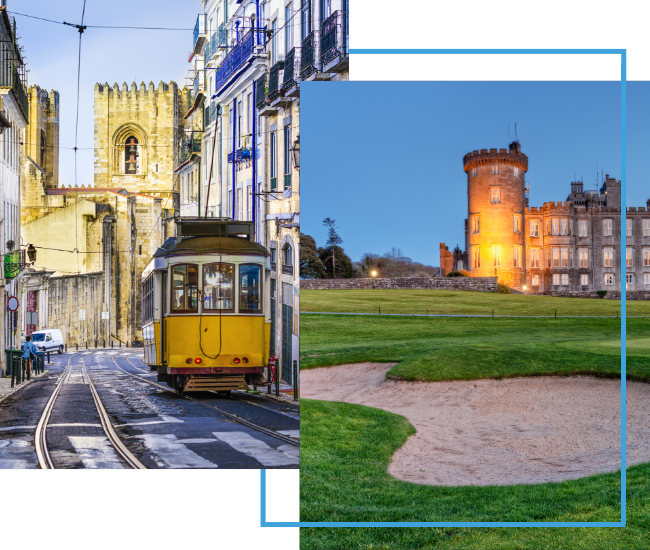 FX Excursions
FX Excursions offers the chance for once-in-a-lifetime experiences in destinations around the world.
Explore Excursions
For its third year, Global Traveler awards the airline, cruise line and hotel brand best representing diversity, equity and inclusion within the travel industry. Over the past year Global Traveler analyzed many airlines, cruise lines and hotel brands to determine which companies prove most committed to changing the world through diversity and inclusion.
The highly anticipated GT Tested Reader Survey has more reason to celebrate in 2024 than ever before. This year marks the 20th anniversary of our GT Tested Reader Survey awards, with many of the winning brands earning milestone accolades for years of dedicated and consistent service.