With some of the world's most iconic artists hailing from Spain, narrowing down which museum to visit when in Madrid can be challenging. Often, the fun of visiting a museum goes away when feeling pressured to see absolutely every famous work of art in a museum. Instead of venturing to one of Madrid's larger and more well-known museums, choose one of these lesser-known museums for an equally enriching (and less-crowded) experience:
This former mansion of the 17th Marquis of Cerralbo showcases an extensive collection of 19th-century works. Wandering through this museum sees visitors transported through the times when Neo-Baroque and Rococo designs were all the craze. Located next to the Plaza de España, this museum boasts more than 50,000 objects, including ceramics, paintings, sculptures, weapons and more.
Located within Madrid's Prado Museum, the Frick Collection welcomes guests through July 2023, in which visitors can explore nine emblematic works by influential artists like Goya, Murillo, Velazquez and El Greco. The Frick Collection comes from Henry Clay Frick, an American businessman who collected art in the early 20th century, soon building a neo-Renaissance palace on New York City's Fifth Avenue to fill with hundreds of masterpieces of European art from the Modern and Early Contemporary ages.
Considered one of Madrid's most important house-museums, this former home of Joaquin Sorolla (Master of Light) retains the home's original atmosphere while displaying Sorolla's largest collection of works. Sorolla lived in this home until his death in 1923. The home was then donated to the Spanish government before transforming into a museum showcasing the its original décor and more than 1,200 paintings and drawings by Sorolla. Many pieces are also art pieces he collected throughout his life, including traditional clothes and jewelry, letters, photographs, sculptures and ceramics.
Lázaro Galdiano Foundation Museum
Boasting 4,820 pieces of art, this museum sits within a stately mansion in the Salamanca neighborhood. These many works are divided across four floors, with works by Goya and El Greco featured. The museum was once home to José Lázaro Galdiano, a businessman and publisher known to host literary gatherings with some of Spain's most influential writers, like Miguel de Unamuno.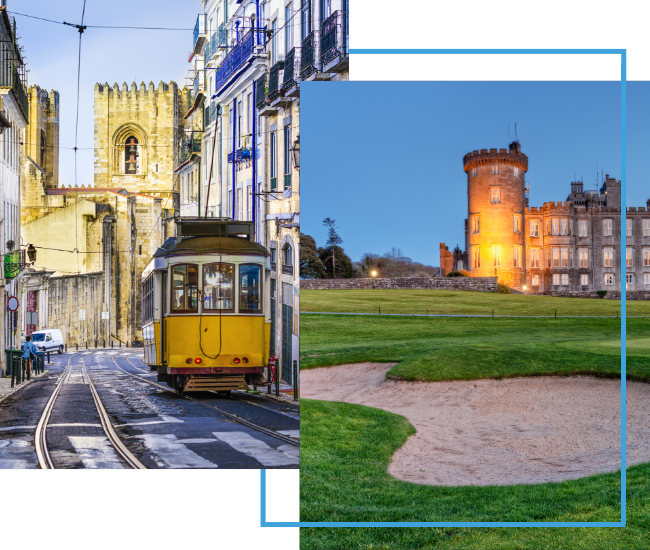 FX Excursions
FX Excursions offers the chance for once-in-a-lifetime experiences in destinations around the world.
Explore Excursions
For its third year, Global Traveler awards the airline, cruise line and hotel brand best representing diversity, equity and inclusion within the travel industry. Over the past year Global Traveler analyzed many airlines, cruise lines and hotel brands to determine which companies prove most committed to changing the world through diversity and inclusion.
The highly anticipated GT Tested Reader Survey has more reason to celebrate in 2024 than ever before. This year marks the 20th anniversary of our GT Tested Reader Survey awards, with many of the winning brands earning milestone accolades for years of dedicated and consistent service.