Although splashy Rio de Janeiro may overshadow the Brazilian heartland, the English translation of the city's name ("beautiful horizon") suggests visiting the Minas Gerais state capital will expand a visitor's notion of what Brazil can offer the culturally curious beyond the beach. The many museums within Belo Horizonte's Praça da Liberdade present history, science, environmental concerns and art, with equal parts purpose and playfulness. Other museums outside city center integrate nature, architecture and culture in magical ways. Here are a few places to venture to in the region:
A Garden That Grows on You
Art and nature lovers will find paradise within Inhotim Institute in suburban Brumadinho. Installations are scattered around the 5,000-acre grounds and connected through walking paths and shuttles. Many exhibits are family-friendly and interactive, including a trio of now-world-famous multicolored Volkswagens and ambient Sonic Pavilion. Some of the more provocative installations, especially those from Brazilian artists Cildo Meireles, Tunga and photographer Claudia Andujar, stir important conversations on environmental protection and human rights transcending social changes in Brazil.
The Elements of Brazilian Style
While Rio de Janeiro is most associated with Brazilian fashion, Belo Horizonte Fashion Museum/MUMO, built into an Edwardian-era church, covers fashion as a Brazilian cultural asset through an intriguing collection of photographs, patterns, magazine spreads, illustrations, miniature clothing prototypes and complete original outfits. It is fitting a current exhibition about Minas Gerais native Alceu Penna is reminiscent of installations at Christian Dior Museum in Paris. Like his French counterpart, he took on many roles as a fashion innovator, including graphic designer, journalist, illustrator, costume designer, stylist and advertising specialist.
Culture You Can Taste
Centro de Referência do Queijo Artesanal teaches visitors through cheerful displays, videos, samples and discourse about Minas Gerais' cherished cheese production, heritage and traditions. While guests will gain a greater appreciation for one of the state's most beloved industries, their visits support the center's greater mission to provide cultural and vocational education to local kids and teens.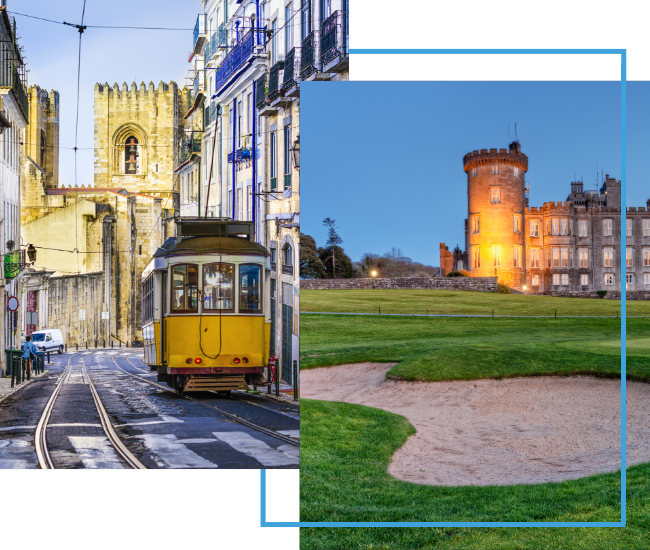 FX Excursions
FX Excursions offers the chance for once-in-a-lifetime experiences in destinations around the world.
Explore Excursions
While the 372-passenger Viking Polaris expedition ship, launched in September 2022, falls midway in size between Viking Cruises' intimate river cruise ships and large-scale ocean ships, it is operated with the same attention to detail and personalized service.
Sponsored Content
United Airlines is in the midst of a major initiative to modernize its fleet over the next several years. After first announcing the plan in 2021, planes fitted with United's signature interior are finally beginning to appear across the airline's narrowbody fleet of Boeing and Airbus planes. United flyers are sure to notice these enhancements from the moment they step on board: Each new or updated plane sports remodeled seats, seatback entertainment screens for everyone, Bluetooth connectivity and more, all adding up to a better experience on every journey.