Red Savannah, a luxury travel company specializing in tailor-made trips around the world, released the company's 2024 recommended destinations.
Nepal
Only opening its doors to the public in the early '90s, Nepal's last "forbidden kingdom" has a culture that remains remarkably intact despite the cycle of time and western civilization. A 10-day adventure from Red Savannah features captivating landscapes, valleys and cliffs alongside riverside villages with lush terraces and fruit orchards. Shinta Mani – A Bensley Collection offers a truly off-the-beaten path experience for travelers with no compromise on comfort. Highlights include
Riding mustang horses through stunning landscapes
Discovering the ancient monasteries and Tibetan communities of Zharkot and Jong
Traveling over a suspension bridge to visit a Bon community where traditions such as shamanism and sky burials are still practiced
Trekking to Chhyama Lake, a glacial lake at the base of Nilgiri Himal
Enjoying yoga and spa treatments and farm-to-table dining
France
With the Olympics putting a spotlight on France in 2024, there's no better time to visit France. Paris is set to see most of the action, but the cities of Lyon, Saint-Etienne, Nice, Bordeaux, Nantes and Marseille will also host Olympic events. Red Savannah recently introduced a five-day journey exploring the capital's culinary delights: Paris for Gourmands. Celebrating Paris's gastronomic heritage, its highlights include
Dining like royalty at Alain Ducasse's restaurant at the Palace of Versailles, exploring the Marais' Jewish culinary heritage, feasting with a chef in their home, and traveling out to Champagne to taste world-class vintages
Enjoying the finest patisseries, boulangeries and artisan delicatessens
Embarking on a unique food tour at the Louvre
Mexico
Red Savannah's Latin America specialist, Will Boocock, predicts the Nayarit Pacific area of Mexico will pique interest in 2024. The region sees a variety of big name-brand hotel openings such as the recently opened Auberge Susurros and Four Seasons Naviva,  as well as Rosewood Mandarina and The Ritz-Carlton Siari, both set to open in 2024.
London
London will continue to be a hot spot in 2024. Red Savannah's U.K. specialist recently designed a variety of new itineraries celebrating London's pivotal role in history, such as Classic London, which includes seeing the Changing of the Guard from the best vantage point and a Champagne picnic on the Upper Thames. Other highlights include
Observing the Crown Jewels at the Tower of London
Riding on the London Eye
Shopping in some of London's most fashionable districts
Uncovering the secrets of London's wartime history at the Cabinet War Rooms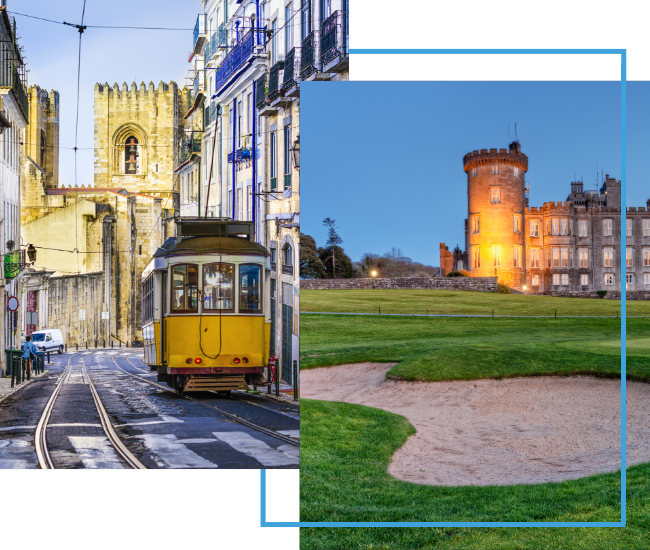 FX Excursions
FX Excursions offers the chance for once-in-a-lifetime experiences in destinations around the world.
Explore Excursions
There is something magical about sipping a glass of local wine while watching the sun slip into the Aegean Sea as the afterglow tinges traditional, white-washed Cycladic houses with glorious shades of rose, purple and gold. Ancient Greeks believed Helios, the Sun God, caused sunsets by driving his fiery chariot into the sea. Standing at water's edge in Mykonos, watching the sky slowly turn from purple to inky black, you almost believe it.
Sponsored Content
Experience the life-changing destination of Greece by exploring its island gems in the Ionian Sea. Scattered off the western coastline of Central Greece, to the south of Peloponnese, the Ionian Islands are an island group comprising large and small islands.
I hadn't even made it to my first cup of coffee when I got an early phone call from my sister, who lives two time zones away. "OMG, Kristy, Patsy Cline came on twice while I was driving the kids to school today," she laughed. "You know what that means, right?" We both gasped and then instantly began singing the lyrics to "La Bamba," an inside joke we'd shared since our family's Alaskan cruise decades ago when we, unintentionally, won the ship's karaoke contest among a sea of Patsy Cline tributes.