Arrival/Check-In: The Silo Cape Town is a 5-star hotel located above the Zeitz Museum of Contemporary Art Africa in Cape Town's V&A Waterfront. The neighborhood's restaurants, bars, shopping and sights are easily within walking distance, including The Watershed, a marketplace with handmade products from local artisans The ferry to tour Robben Island, where Nelson Mandela was held for 18 out of the 27 years he was imprisoned, is also nearby.
The hotel opened in March 2017 on the site of a former grain mill. The silo was preserved, as were many steel beams that make their appearance in both guestrooms and private spaces. But the building's most stunning feature may be its multifaceted windows, which bulge outward and glow warmly each evening. They show up gorgeously on Instagram, by the way.
I entered the property on the main level, which is the location of the valet and bellman, and from there I took an elevator to the fourth floor for check-in. The Silo has just 28 rooms and suites in six categories based on size and views, including a one-bedroom penthouse. Accommodations overlook the city's iconic Table Mountain — which is mesmerizing to watch throughout the day and evening as the clouds roll in and out and the sun reflects its surface differently by the minute — and the harbor, where you can catch boats and yachts as well as people-watch endlessly.
Guest Quarters: I checked in and was escorted to my Deluxe Superior Suite. Located on the hotel's higher floors, these seven suites tout a view of Table Mountain, a large balcony, living room with floor-to-ceiling windows, an oversized bathroom with shower and freestanding tub, and a separate bedroom. Due to the extreme drought situation in South Africa, stoppers were removed from bathtubs and replaced by a laminated card informing guests how they can conserve water. Stoppers are available upon request if you are tempted by these tubs, but it would probably be the guiltiest bath you would ever take. The rooms are individually designed by Liz Biden. Each is unique, but all décor elements include pops of color, plush textures and local artwork. Mine was awash in purple, gold and fuchsia with sumptuous velvet sofas, a crystal chandelier, distressed wood flooring, rich rugs, push-button shades and one of those aforementioned steel beams. The overall effect is modern-industrial-chic. A cabinet housed a gratis bar with full-sized spirits, mixers and wines as well as snacks, coffee and tea, and a decanter on my living room table beckoned me to indulge in a nightcap of Cape brandy. When I returned later that evening, after turndown service, I was pleased to find a bottle of relaxing linen spray and linen pillowcases in a basket on my bed as well as slippers, caramels and a bottle of water on my nightstand.
Services/Amenities: The handsome Willaston Bar overlooking the harbor on the hotel's sixth floor is named after the first ship that exported grain from the silo complex in 1924. Beverage manager Juliet Urquhart is more than happy to recommend a glass of local wine, like a zesty Sauvignon Blanc from Ataraxia or The Blacksmith Cinsault, tinged with flavors of strawberries. If cocktails are more your penchant, the back bar is filled with local gins and tonics you probably won't be able to find back home. For a gin lover like me, it was like a kid being locked in a candy store.
Next door, The Granary Café is the spot for breakfast, lunch or dinner. I started the day with a tiered-tower stocked with warm koeksisters (sugar-coated donut holes), yogurt and granola. Fruit, cheese and smoked salmon followed with the resto's take on avocado toast, served with poached eggs, feta, sumac and spiced seeds. After sunset, a dining companion and I snagged a window table to see Cape Town come alive at night. Dishes like mushroom and tofu potstickers, cauliflower and chestnut gnocchi and braised springbok shank made it easy to tear ourselves away from the view.
In the warmer months, The Rooftop Bar is the spot to take a dip or bask in the views over bubbly or a cocktail and some raw oysters or fried bites from the tempura bar.
The spa has five treatment rooms, including two that can be turned into couple's rooms, as well as a gym, sauna and spot to get manicures and pedicures. The signature service is the 24 Carat Luminescence Ritual, which combines a facial and body treatment using pure gold, known to improve circulation and ward off environmental damage. Perfect to recover from the long-haul flight it took to get here.
If you are headed to the Mother City for business or pleasure, a stay at this hotel that seamlessly blends stellar service, striking views and local cuisine and beverages is truly a memorable experience.
The Silo Cape Town, South Africa
The Silo Cape Town
Silo Square
V&A Waterfront 8001
Cape Town, South Africa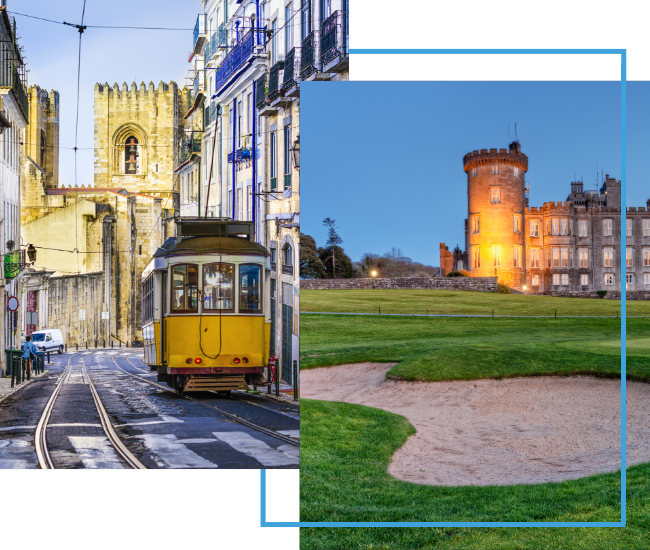 FX Excursions
FX Excursions offers the chance for once-in-a-lifetime experiences in destinations around the world.
Explore Excursions
Imagine yourself lounging in a stone cottage suite with a fireplace and freestanding tub, sipping hot chocolate in a rustic game and reading room with a raftered ceiling, and ice skating and cross-country skiing in the crisp mountain air. Sounds pretty perfect, doesn't it? Especially when you add in seasonal touches.
Sponsored Content
Incentive travel has long been a way for organizations to drive sales and reward employees with opulent trips to exotic destinations. Today it encompasses even more.
For the first time in Olympic history, when the 2024 Summer Olympics kick off on July 26, 2024, they will not do so in a stadium. Instead of an Olympic venue, the entire city of Paris will become the Olympic stadium, hosting the games among monuments, on bridges and on the grounds of some of the world's most historic sites. The Opening Ceremony will take place on the River Seine, where athletes will drift along on a flotilla of boats as spectators wave them on from the quays and bridges throughout the city.